Recruitment is an integral issue for any executive, from junior staffers all the way up to CEOs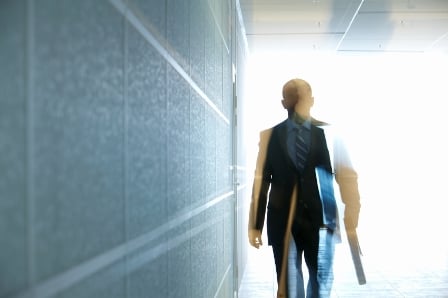 Recruitment is an integral issue for any executive, from junior staffers all the way up to CEOs. And it seems as if every company leader has a different approach to scouting for top tier talent.

We've scoured our resources to find the favourite interview questions of business titans, from Richard Branson through to Elon Musk, to see what HR leaders can learn from these corporate wizards.

"What didn't you get a chance to include on your résumé?" - Richard Branson, founder of Virgin Group

According to one of Branson's books, The Virgin Way: Everything I Know About Leadership, he's not a big fan of traditional interview tactics.

"Obviously a good CV is important, but if you were going to hire by what they say about themselves on paper, you wouldn't need to waste time on an interview," Branson wrote.

"You are standing on the surface of the Earth. You walk one mile south, one mile west, and one mile north. You end up exactly where you started. Where are you?" – Elon Musk, SpaceX CEO

In his biography, Elon Musk: Tesla, SpaceX, and the Quest for a Fantastic Future, the tech whizz explains that he likes to ask candidates a riddle rather than a straight-up question. Problem solving is clearly an essential skill in a futuristic organization like Tesla.

"On your very best day at work — the day you come home and think you have the best job in the world — what did you do that day?" - Miranda Kalinowski, Facebook's global head of recruiting

In an interview with Business Insider, Kalinowski revealed that herself and VP of people operations, Lori Goler, use this question to see which workers would be a good fit for the tech giant.

"People want to have an impact," Goler added. "They want to know that what they're working on matters. And they're going to stay at a place where they feel like they have an impact, [where] they're learning and growing and doing work they love."

"How can you make this product better?"- Susan Wojcicki, CEO of YouTube

At a talk hosted by The New York Times, Wojcicki said she likes to ask candidate about a product she knows they use, and then enquire how they would improve they product. Wojcicki said if the jobseeker cannot think of a single way to improve the product, they probably won't land the job.

"If you had 10 years left to live, would you take this job?" - Brian Chesky, Airbnb CEO

In a video interview, Chesky explained that this interview questions can reveal how committed a candidate is.

"Whatever you want to do in those last 10 years you should just do. I really want you to think about that, that was enough time for you to do something you really cared about and the answer doesn't have to be this company," added Chesky.

What's your favourite interview question? Tell us in the comments.