2020 has been one long, horrific, test on maintaining mental clarity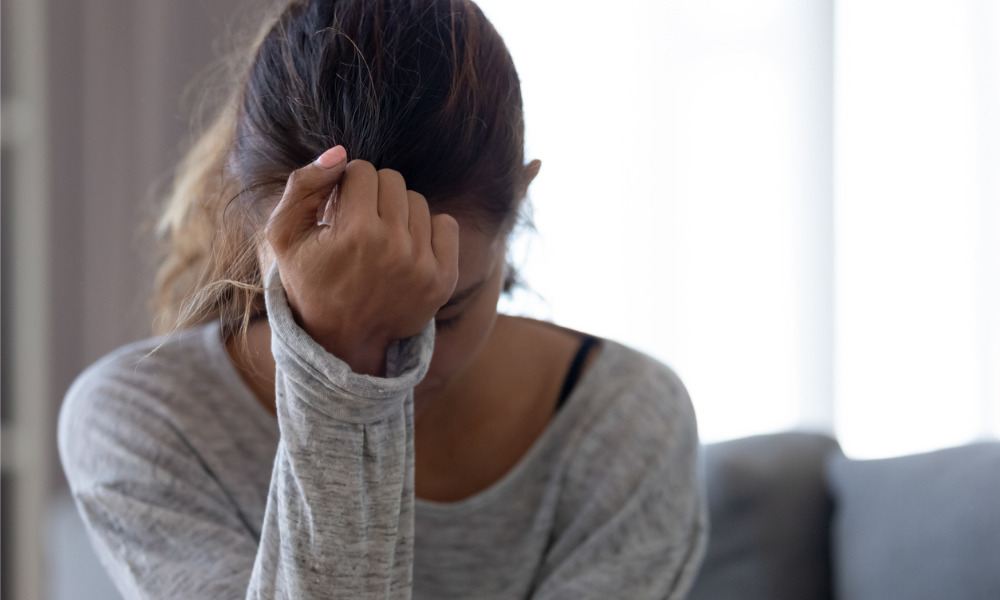 2020 has been one long, horrific, test on maintaining mental clarity. COVID-19 and the ongoing pandemic has left us all feeling deflated, alone, and fed up – waiting anxiously to see what the next few months will bring.
HR leader have a duty of care toward their people – especially in times like this. HRD spoke to Dr David Batman, member of Virgin Pulse's Science Advisory Board and speaker at the "Managing Employee Mental Health Through COVID-19 and Beyond" webinar.
Batman explained the importance of managing employee mental health concerns with compassion and empathy.
"Valuing mental health and wellbeing as core assets of your organisation is key to fostering a supportive working environment," he told HRD.
"Reducing the stigma around mental health is the most effective way of making sure that employees feel able and willing to discuss their issues in the workplace.
"Developing effective support mechanisms for staff and ensuring they are visible and easily accessible is also crucial in encouraging employees to seek the help that they need.
READ MORE: Trump staff fired after airing anti-LGBTQ rant
"Bringing in experts to teach line managers techniques on recognising employees struggling and helping them tackling mental health issues can also promote good mental health in the workplace.
"Informing employees of alternative resources outside of the organisation can be particularly beneficial to those who are hesitant to reveal their struggles at work."
So, what exactly are some warning signs that an employee is struggling with their mental health? Well, according to Batman it comes down to subtle, almost imperceptible, changes.
"Some people experience a change in mood and character when dealing with significant stress," added Batman. "People experiencing poor mental health may appear tired and lethargic, struggle to start or finish tasks and demonstrate an inability to make decisions.
"A good line manager should know their employees and look for changes in personality, mood, concentration, attitude and behaviour. They should also ask the simple question: 'how are you' to open a dialogue."
READ MORE: How to support LGBTQ rights at work
As for COVID-19 itself, the disease seems to have infected our mindsets as well as our bodies. This miasma of anxiety and apprehension has swept across the world, changing the way we view our lives – both professionally and personally.
"The pandemic, and measures put in place to stop it spreading, risk people's mental health in several distinct ways," continued Batman.
"Fear of catching the virus has increased anxiety for everyone and the potential for passing it to ageing relatives or those with pre-existing at risk illnesses.
"The daily news and social media exposure to rising numbers of cases and deaths across our own countries and the world with devastating effects has impacted on sleep, concentration and energy levels and increased levels of depression and anxiety.
"Early reports show that it has already affected those with pre-existing mental health conditions. Increased worry with inability to access existing support services with all health services being directed to helping survival of affected people.
"Social isolation and quarantine can directly harm people's mental and emotional wellbeing. Inability to see loved ones, grandchildren, friends and colleagues have had an impact.
"Children's mental health and education has been affected by isolation, home schooling, reduced exercise and, most importantly, loss of contacts with friends for a considerable time.
"Health and social care workers have faced death on a daily basis like never before in their careers and had to face the real threat of catching Covid-19 and many have seen colleagues die. The likely increase in PTSD in this group is very real."
To hear more on how to support your employees' mental wellbeing during the COVID-19 era,check out Virgin Pulse's webinar here.