The former White House liaison said she was being 'attacked' for her religious views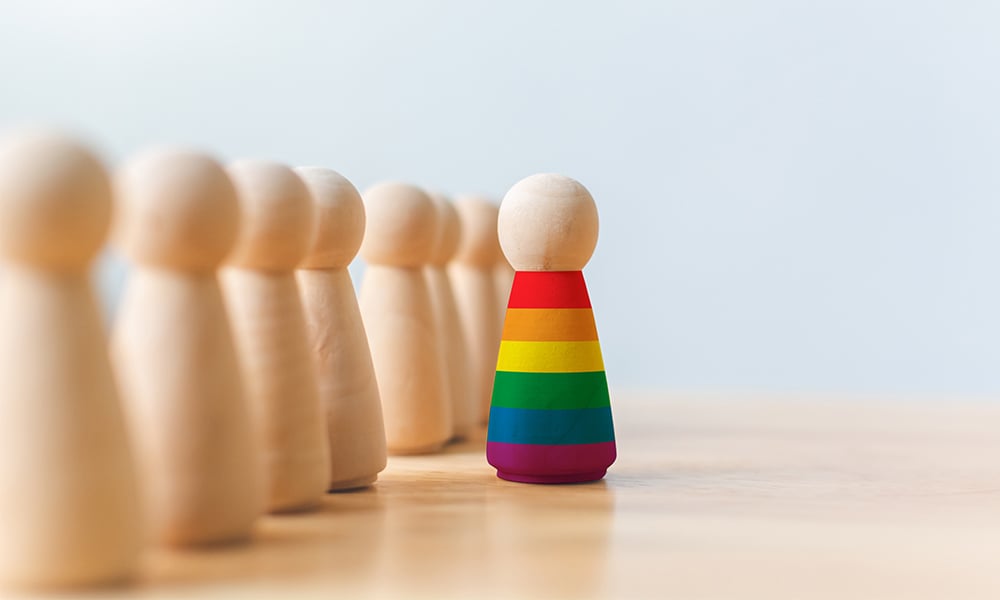 A Trump-appointed liaison for the US Agency for International Development (USAID) has been dismissed following her complaint on Twitter that she is being "attacked" for her religious views, including her stand against same-sex marriage.
Merritt Corrigan, who served as deputy liaison for the White House, tweeted on Monday:
"For too long, I've remained silent as the media has attacked me for my Christian beliefs, which are shared by the majority of Americans. Let me [be] clear: Gay marriage isn't marriage. Men aren't women. US-funded Tunisian LGBT soap operas aren't America First."
Read more: How to support LGBTQ rights at work
Within hours, Corrigan was purportedly terminated from the post she held for just several months, two former Trump aides told NBC News.
An acting spokesperson for USAID confirmed Corrigan was no longer working for the agency, but said they will investigate Corrigan's claims of anti-Christian bias against her during her tenure.
Corrigan's departure comes on the heels of an earlier complaint lodged against her.
In July, a number of Democrats in Congress, led by Rep. Eliot Engel of New York, called for her resignation in a letter addressed to USAID's acting administrator John Barsa.
"Her record of public remarks, including disparaging LGBTQ people and those who express support for them, women in positions of leadership, and immigrants, is appalling, and has no place in a federal agency," the group wrote.
"By contrast, USAID's own LGBTQ resources state that 'USAID promotes a non-discriminatory and inclusive approach to development,'" they said.
This isn't the first time Merritt Corrigan has belittled women, #LGBTQ+ and other minorities.

We've called for her resignation already.
⬇️⬇️⬇️https://t.co/p7JUWKTyh9 pic.twitter.com/rtMRtKTGbW

— House Foreign Affairs Committee (@HouseForeign) August 3, 2020
Read more: Condé Nast replaces top exec after sexist tweets emerge
USAID upholds LGBTQ rights, calling for a world in which members of the gay community are "able to live with dignity, free from discrimination, persecution, and violence".
Corrigan fired back at USAID after her dismissal, tweeting plans to hold a news conference with far-right commentators to "discuss the rampant anti-Christian sentiment at USAID," Politico reported. She accused Democrats of having "engaged in a corrupt campaign to remove [her] from USAID".