How can HR support teams through mental health lows and workplace burnout?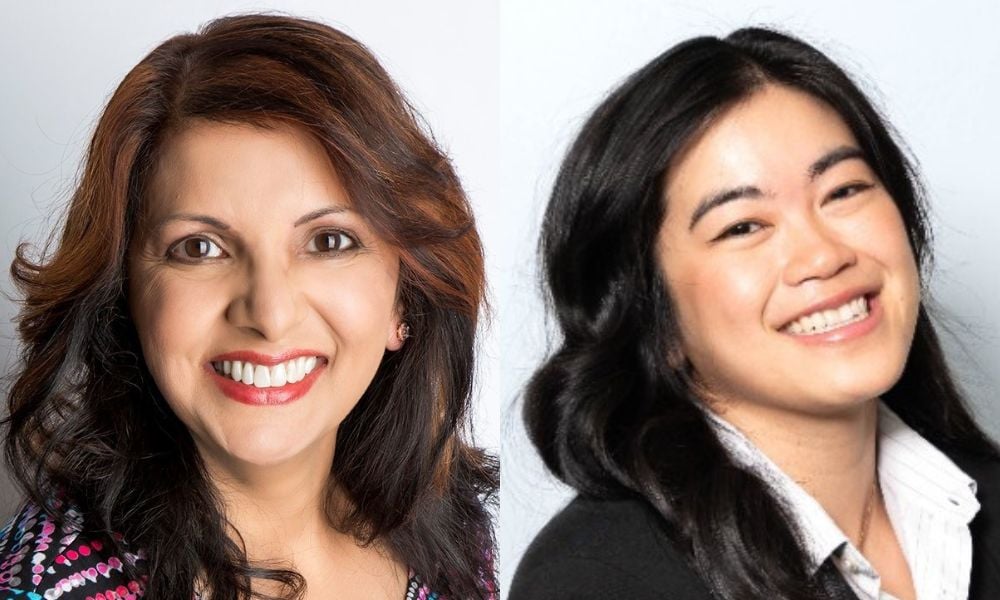 Feeling down today? You're not alone.
Happy Blue Monday – it's considered the most "depressing" day of the year.
Falling on the third Monday in January, Blue Monday is the perfect combination of the post-festive wind-down coupled with grey weather and a spike in burnout.
Coined by Dr. Cliff Arnall, a Welsh psychologist, the day was calculated by assessing weather (W), post-holiday debt (d), time since Christmas (T), failing New Year's resolutions (Q), low motivation (M), and a lack of decisive action (Na).
For HR leaders, it's a case of managing the ennui before it starts seeping into your culture – but spotting the warning signs of the seasonal blues is easier said than done.
"Typical signs you may see from employees struggling from Blue Monday can be seen as visible stress and exhaustion, decline in productivity, change in behaviour, or increased absenteeism," Michelle Ann Zoleta, health and safety team lead at HR consulting firm Peninsula Canada, tells HRD.
"Employees may not show signs of all, but it can be seen if their day-to-day responsibilities have drastically altered."
How can employers diffuse the blues?
As with all things HR, it's contextual. However, a good place to start is by looking at mental health policies and support programs - taking extra care to ensure resources are available to all employees, remote and on-site, full-time and freelancing, according to Zoleta.
"HR can assist with reminding staff of any internal and external resources that assist with mental health, as well as present a supportive culture that recognizes mental health as the norm."
"Having a mental health policy also presents the supportive culture in place indicating protocols to follow when it comes to mental health disclosure and accommodation request. This can also include training for HR and business leaders to understand how to recognize and assist with employee's mental health."
However, it would be remiss to assume that all mental health issues are suddenly heightened or exasperated today – after all, psychological wellbeing is a spectrum.
In any given year, one in five Canadian employees experience a mental illness – by the time they reach 40 years old, that number sky rockets to one in two. And, according to data from Visier, 57% of employees are more burned out now than they were at this point last year – with depression, anxiety, and exhaustion well and truly on the rise post-pandemic.
This miasma is impacting younger employees more directly – as recent research from Cigna highlighted that nearly all (97%) of 18- to 34-year-olds are burned out right now. In the face of such data, can Canadian employers afford to ignore the looming mental health fallout – especially on Blue Monday?
"The senior leader of a company should connect with employees, in a manner suitable for the organizational culture," Dr Melanie Peacock, associate professor of HR at Mount Royal, tells HRD.
"This could be via an email or even a video message acknowledging the importance of self-care. In this communication, the leader should provide examples of support available, perhaps an Employee Assistance Program, encourage maintaining time away from work as well as proper diet and acquiring enough sleep."
Using vulnerability as a teachable moment
Despite the fact that mental health concerns are rising, data from Statistics Canada found that just 23% of employees feel comfortable approaching their HR leaders for support.
Employers need to get comfortable being uncomfortable when talking about mental health – and one inspirational way of doing that is to relate their own struggles to their teams, much like a recent interview with Arianna Huffington, founder of The Huffington Post, revealed.
"The message should acknowledge the criticality of all-round health and remind employees they should reach out for support if needed," says Peacock. "The senior leader should also share what they are doing to attend to their own wellbeing. This supports transparent and vulnerable messaging and enhances the organizational culture.
"In essence, genuine, caring communication to employees that is authentic and actionable can go a long way to addressing not only Blue Monday, but employee wellness all throughout the year."
Wellbeing is for life, not just January
Don't fall into the trap of only highlighting mental health wellbeing on certain days or months of the year. While Blue Monday is a great reminder of the importance of psychological support in Canadian organizations, it's not a cart blanche to ignore mental health for the rest of the year, Peacock tells HRD.
"A strong leader will display care regarding employees' wellbeing on a continuing basis, not just on one day each year. Blue Monday can be used as the reason for reaching out, but the communication should address ongoing support and resources for employee wellness."
If you or someone you know is struggling with their mental wellbeing, reach out to professional support below: