Thrive is dedicated to helping businesses cultivate healthier habits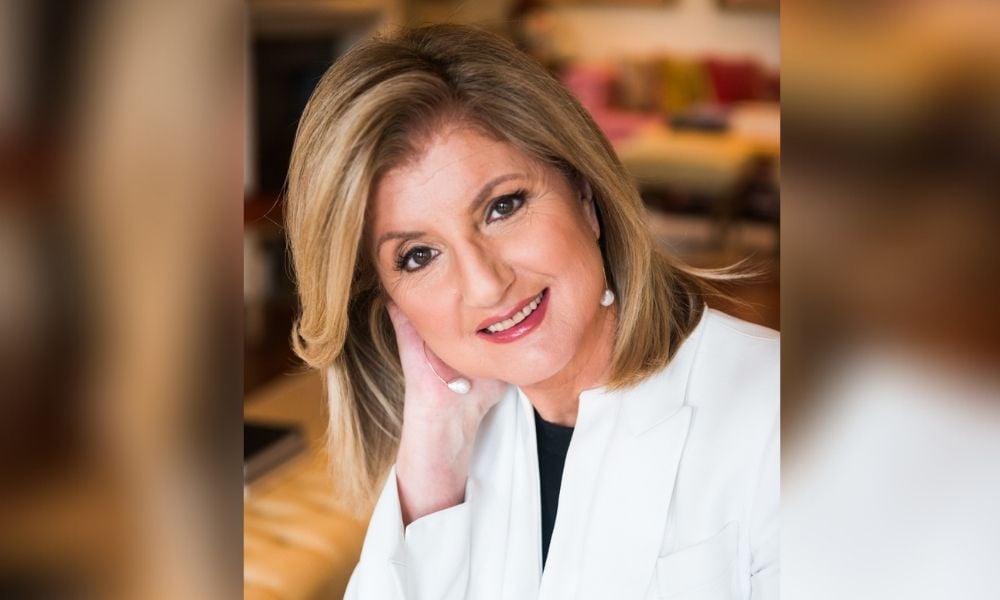 When Arianna Huffington collapsed from burnout, hitting her head on her desk and breaking her cheekbone, she knew something had to change.
As the founder of The Huffington Post, she was writing about issues like exhaustion, stress, and mental health – but Huffington wanted to go even further, to help people change their overall behaviours and live a life of purpose.
This was the birth of Thrive Global.
Thrive is a behavior change tech company helping individuals, corporations and communities improve their wellbeing and performance through their behavior change platform, storytelling and corporate services.
Read more: Remote work: How can leaders improve their communication?
Earlier this month, Thrive entered into a huge partnership with Walmart Canada – equipping 100,000 associates throughout the business with the skills and resources they need to drive cultural change. Through this partnership, people will have access to real-time advice on how best to lead, survive, and 'thrive' in this new world of work. And, perhaps most importantly, they'll also learn how to place onus on their own wellbeing journey.
"If there's anything positive to come out of COVID-19, it's that it's brought a magnifying glass to the mental health crisis and the need for a recess," Huffington told HRD. "We strongly believe that the work being done at Walmart is an important part of that reset."
Working closely with Huffington to launch this Thrive Wellbeing Journey is Nabeela Ixtabalan, executive vice president, people & corporate affairs at Walmart Canada. Ixtabalan is a big believer in using personal storytelling to promote wellbeing and connectivity – something she showcased in a recent article with Thrive Global which detailed her journey of recovery from workaholism.
"What I love about working with Nabeela," added Huffington, "is that that first time I spoke to her, she said 'my immediate goal is to stop leaders from pretending that they don't face problems like burnout'. Having written about her own journey, she's given cultural permission to others to speak openly about theirs – which is amazing."
As Ixtabalan revealed to HRD, Walmart Canada is rolling out this partnership to all their people – not just the lucky few who get to work remotely.
"We have lots of people working on the frontlines," she told us. "It's so important that we offer them the same help and support as we do our leaders. There's this prevalence of offering wellbeing opportunities to those of us who are privileged to be working from home - but in many ways frontline field workers need more of our support, because they're dealing with constant stresses of being more exposed to the virus."
Read more: CEOs don't feel responsible for employee performance
This focus on wellbeing is something that emanates from Walmart Canada's internal structure – it's baked into their core values from the top down.
"We started with the C-suite, with our CEO and our VPs," added Ixtabalan. "We're currently in the process of cascading the Thrive challenge amongst all of our leaders, incentivising people to take part and make good use of the Thrive ZP app."
The Thrive ZP app is a safe space for employees and leaders to share their personal stories, inspiring them to make better choices and inviting them to take the Thrive ZP Challenge to win cash prizes. By coming together, speaking authentically about their own lives, Ixtabalan and Huffington believe companies can trigger long-lasting change.
"If you take a look on there now, there's dozens of stories from Walmart associates about what they're doing and how they're changing their behaviour," continued Ixtabalan. "This peer-to-peer inspiration is a two-way street – encouraging one another to adopt healthier lifestyle habits and change their behaviour together."
This focus on individualised wellbeing is something which will dominate the year to come. We're emerging from 2020 exhausted, jaded, and lacking in motivation. As such, it's time employers lean even more on their HR leaders to navigate them through the impending burnout crisis.
"HR leaders have become the most important leaders in the C-suite," Huffington told HRD.
"In the past, HR was seen by some CEOs or CFOs as warm and fuzzy – a 'nice to have' benefit. Now it's finally being recognized as essential for the success of a company. This means there's a huge opportunity not just to address our current problems, but to futureproof the business for the long-term. Let's face it, companies can no longer afford to do maintenance - they need to be constantly innovating, constantly creating. This is much harder to do that when you're running on empty, when you and your team are all burnt out.
"As such, taking care of your employees is now essential for the business. Essential for leaders. There's a new urgency to the work HR leaders are doing, because unless firms make a concerted effort to inspire and uplift their struggling staff, we're going to have a mental health crisis on our hands."