'Personal development has never been more critical or timely'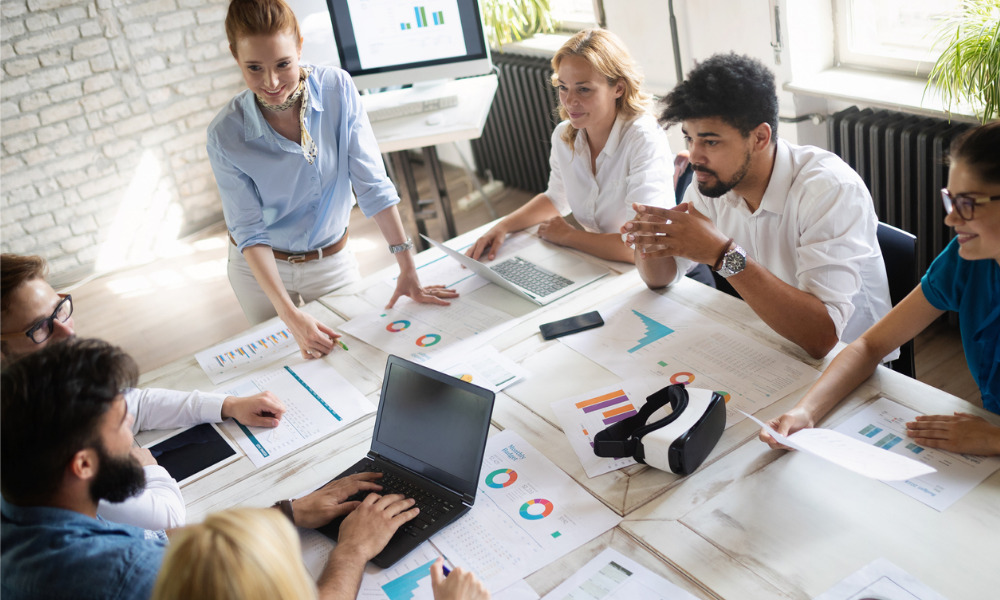 The past few months have been as disruptive as they have been innovative, with HR leaders at the forefront of organizational change. One area that's gone through a monumental transformation is workplace learning. HRD spoke with Sarah Danzl, global head of communications at Degreed, who talked us through how the learning culture has changed over the past year and revealed what HR leaders can expect to see in the coming months.
"Personal development has never been more critical or timely," she told HRD. "First, you have an unprecedented number of unfilled job vacancies - 12 million in the U.S at the end of December 2021, to be exact. This is partly due to people re-evaluating their work/life priorities and partly because older workers are opting for early retirement. That causes a few issues for companies, in filling job roles and ensuring work still gets done, but also replacing decades of knowledge that's now leaving the workforce. Personal development provides a solution, if people are offered learning opportunities that link with their interests, career goals, and what skills the business needs."
Read more: B.C. worker fired over vaccine mandate
Long-term, HR leaders need to consider the impact of automation and other emerging trends on the workforce, notably in job shifts. As Danzl told HRD, people currently feel uncertain about the future and personal development is something that they can do to ensure they aren't left behind in the future of work.
"In fact, 60% of workers are worried about the impact of automation on their jobs and 39% believe their job will be obsolete within five years."
Looking back over the past 12 months, it's startling to see just how much internal learning cultures have changed. Historically, employers were happy to roll out 'one-size-fits-all' L&D programs to their people – regardless of their position in the company and without taking into consideration the goals of the individual. The pandemic prompted a change of mindset, with employees now calling for personalized, individual learning programs. Think of it like a Netflix-approach to personal development – whereby people can pick and choose how and when they want to learn, all available remotely. Danzl defines this as a modern working culture – something Degreed touched on in their latest research report How the Workforce Learns 2021.
"To me, a learning culture is one in which growth is inherent in every individual," she told HRD. "Everyone has a role, from the individual who invests in driving their own career and learning journey, to managers who support by creating the time and space for growth. And it means all leaders provide technology and systems that foster and reward advancement. This all adds up to creating the right conditions for learning."
This renewed focus on individualized, modern, learning is only set to grow. Looking ahead to the rest of 2022, upskilling and development culture are taking centre stage. HR leaders can expect to see investments in remote learning tools and an onus on wellbeing.
Read more: How can I trial a four-day work week?
"With hybrid workforces now the new reality in many workplaces, we'll continue to see remote and blended learning advance both in its offerings and its market share," added Danzl. "This is an exciting development as it enables learning to become more agile and accessible. Remote learning can be accessed by any worker, anywhere, at a time that suits them, without having to travel to a classroom. When business needs change, having a remote or hybrid learning environment enables L&D teams to quickly adapt their content and create new learning pathways that cover new processes, strategies, and products. Vale is a good example of this in action, at the start of the global lockdown, having a remote learning culture already set up enabled the team to quickly share information on working from home effectively.
"Employee burnout and wellbeing will be another thing that impacts the way leaders deliver learning in 2022. We'll see personalization of learning opportunities increase, as it makes learning more relevant and meaningful and can show an employee that their employer is personally invested in their development. Time has become a precious resource for many workers, and learning will adapt to become hyper-personalized and relevant, making the most of the time that workers choose to engage with learning opportunities. Learning will also be increasingly called on to help their people maximize their time and productivity, through learning time management skills, but also by understanding how to set priorities and take time off to recharge and enable their best work."
To learn more on how to promote a culture of innovative learning in your organization, download Degreed's whitepaper here.