It's time to start looking at your performance monitoring metrics – without 'snooping'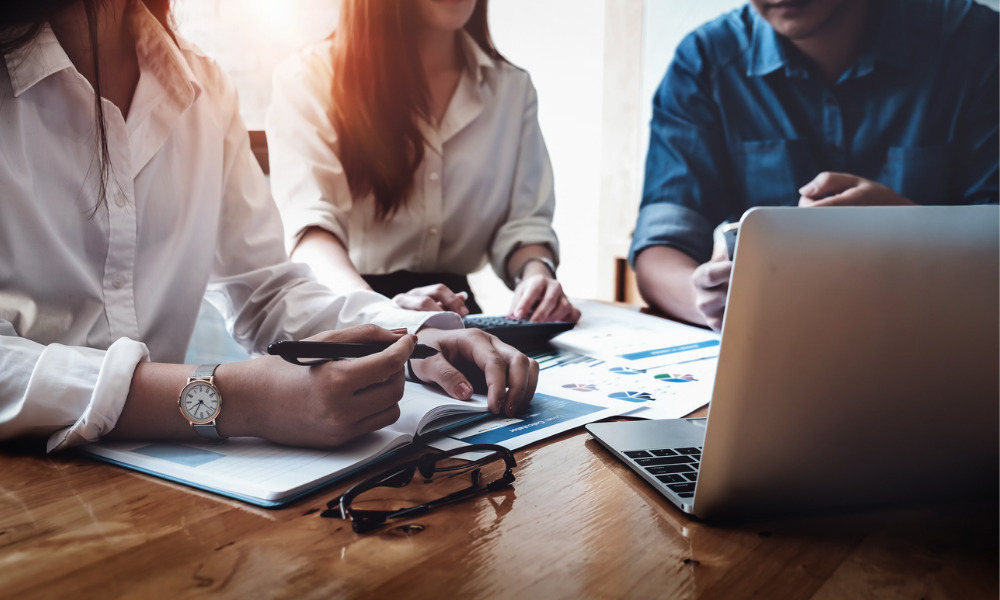 Poor performing employees – easy to identify, harder to address. A report from Gallup found that poor performing employees cost the economy $450 to $550 billion every single year. And while employers are making strides in stamping out disengagement, remote work is making this a case of easier said than done.
What's driving poor performance?
According to data from Clear Company, 86% of employees believe bad communication is driving poor performance. This lack of transparency is trickling down from the C-suite, causing mass disengagement and an uptick in turnover. In hybrid work, HR needs to coach their management teams to put in extra effort. Everyone from the CEO to your team leaders needs to be taught how to communicate better.
So, how can HR address the fallout? Well, it begins with looking at your performance management metrics.
Read more: Book your tickets for our upcoming HR Leaders Summit here.
Employee monitoring vs online snooping
The rise of remote work has led to an increase in employee monitoring metrics, with leaders concerned about a drop in productivity when people are away from the office. Ontario's recent Working for Workers Act delineates that employers cannot "snoop" on employee online activity without letting them know first. For HR leaders, this means treading a line between overseeing employee performance without being accused of spying. It's natural to want to check up on your people – just make sure you're not leaving yourself open to lawsuits.
Read more: Hybrid work: How to engage a multi-generational workforce
"In line with the legislation, employers should be prepared to answer the questions of 'who, when, what, why, and how'," Patrick Stepanian, employment law consultant, added. "A valid business interest is required and should be clearly stated. Employers should consider using the least invasive monitoring tools and techniques to meet their needs."
Investing in performance management systems is a good way to keep an eye on employees in an encouraging, rather than an accusatory, way. Tools like this give employees control of their own metrics too – allowing them to plan their career trajectories, meet goals, and even upskill themselves. It's a great way of simultaneously monitoring morale and boosting engagement. And, in remote work, employees are really craving a more personalized approach to L&D.
Don't get bogged down with negative feedback
Research has found that homing in on employee weaknesses in one-on-ones can lead to a performance decline of 27%. Instead, try encouraging open communication with employees by having an open-door policy – and being a bit more compassionate. When you're next speaking to a poor performing employee, try asking them what's instigated the drop in morale. If one of your superstar workers suddenly starts missing deadlines or calling in sick, it's likely there's external issues going on.
Read more: Is it time for small businesses to adopt corporate tactics?
It's important not to pry here. You don't have a legal right to demand the reason for their behaviour change - and in fact being too pushy could have legal ramifications. Instead, try coming at it from a more empathic mindset. Ask how you as an HR leader can help them. See what you can do to alleviate the burden – try to really understand what's happened and how to rectify it (if you can).
Legal advice for dealing with persistent poor performance
If you've tried the performance management approach, laid out a plan, and even upended your one-on-ones – then maybe it's time to seek some legal advice. You can't just outrightly fire a worker because you're not happy 'in general' – it needs to be very specific. This is where progressive discipline comes in.
"Many judges will criticize employers for terminating employees, saying that while there may have been misconduct, it wasn't egregious enough to warrant termination - and that some lesser form of discipline was appropriate," Stuart Rudner, employment lawyer, told HRD. "That's a classic quote from many court cases. Unfortunately, however, there aren't a lot of lawful forms of discipline."
Rudner instead advises leaning on your water-tight employment contracts, adding that HR leaders can use them to impose suspension as a form of discipline. "However, without the contractual right, it's quite risky," he added.
HR development as an engagement tool
All too often, managing poor performance is a curative response than a preventative measure. If you're seeking to eradicate poor performance it stands to reason the issue is already plaguing your company. What's important to remember is that the best way to prevent performance issues is by making sure they never arise in the first place. Employee engagement, helping employees achieve their best work in remote models, is a huge concern for HR in 2022. One way of understanding this is by using forward-planning and upskilling your HR teams to spot the early signs of disengagement.
Join HRD and a bevy of HR leaders from across North America at our upcoming HR Leaders Summit – where you'll learn not only how to prevent poor performance, but how to supercharge your engagement in 2022 and beyond.
Book your tickets here.