'It depends', says Bank of Singapore's head of learning and talent management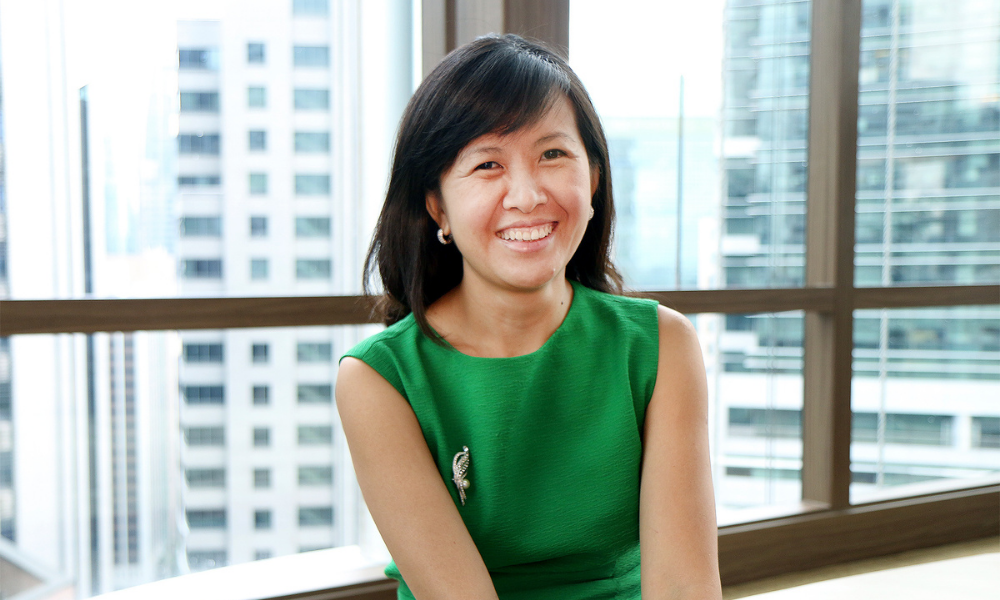 Besides a pay bump, employees have constantly listed better career development and growth opportunities as a reason for seeking new jobs. This was evident in pre-pandemic times but has become even more of a standout amidst a global 'great resignation'. Michael Page for instance found that both non-managerial and managerial staff were planning on leaving their jobs for growth opportunities. Similarly, Randstad cited at least a quarter of professionals hoping to switch jobs for better prospects.
Whether it's in an organisation of 500 or 5000, however, HR leaders can attest to the challenges of satisfactorily helping staff manage their career pathways. Most organisations can have L&D programs in place as guidance for staff and leaders on how to set people up for success but how do you ensure that it keeps staff engaged enough in their roles to stay? This can also bring up the oft-discussed issue or whose responsibility it is to manage career progress – should it be headed by leaders or be fully self-initiated?
Read more: How to help staff take ownership of learning
What is a leader's role in managing career paths?
HRD spoke with an experience L&D leader, Stephenie Teo, head of learning and talent management at Bank of Singapore to get her insights on the tricky topic. Teo told us that it's ideally a mix of initiative from both parties. "I sit on the fence here," Teo said. "Both are right. I would add a spin to the question and say that it depends on someone's career juncture."
From experience, she's found that it's important for staff to be empowered enough to "take care" of their professional development needs. Equally important is the leaders' role in ensuring that staff have all they need to grow and remain relevant in their jobs, all while enabling the organisation's current and future business success.
Leaders thus play a critical supportive role in managing career pathways. "Leaders play a role in scanning the environment and having the business acumen to find out the big mega trends the [business] wants to concentrate on," she said. "Then they need to look at their team's skill sets to determine any gaps. They have a responsibility to develop their team members, so that they have the right talent to move their team to a future state."
It's also critical for leaders to have regular career conversations with team members to ensure that staff are never "static" at work. The team leader needs to enable a continuous learning culture and highlight any skills gaps, as well as work out solutions together with staff to close those gaps.
Read more:: Is career growth in limbo?
Leaders' limits in helping staff grow
On the other hand, leaders can only do so much to encourage staff to learn something new or take another step in their career journeys. You can bring a horse to water, but you can't force them to drink, implied Teo. "How much further an individual wants to [go] is very much personal in my opinion," she said. Leaders can do all the right things including:
Have regular progress conversations
Discuss skill gaps
Suggest relevant courses to plug those gaps
If the team member lacks the motivation to pursue the path, the leader won't be able to force them to take up the course or approach their job tasks differently. This is fine, too, said Teo because those staffers may still get the job done. Other individuals may be genuinely keen on going above and beyond their current roles and actively map out the next career trajectory. Leaders should thus adjust their management style according to an employee's needs at the time.
Read more: Playing it safe? 10 career moves people regret
The importance of encouraging growth mindset
However, this doesn't mean that leaders should give up on employees who are not keen to upgrade their skills. Like Teo said, it may be due to timing or their career juncture. What a leader can do in this scenario is encourage them to broaden their perspective about their jobs. At Bank of Singapore, that's what leaders remind staff regularly during discussions about career development. Leaders advise staff that it pays to have an open mind and pick up skillsets that go beyond the basic requirements of their discipline. "[This is] so that they can look at things from a wider angle and bring in different perspectives to their roles," she said. "We also always tell people to try out different roles."
Her approach to learning at the organisation is reflective of her personal growth strategy. She's gone 'above and beyond' her role by taking up an MBA with ESSEC Business School. She believes it's given her an edge in the field. While HR and L&D leaders commonly highlight the importance of being business-minded to be an effective C-Suite executive, Teo took the additional step of taking an MBA to fully immerse herself in the issues that affect a business leader – and thus be able to offer a better people-related solution for the problem.
"In HR & L&D I always say that we must speak the business language," Teo said. "If we don't, we'll just be another transactional team. If we want to push frontiers, we must know what is trending in the market as well.
"An MBA helped me appreciate what my business was doing. It helped me to crystallise some of the business challenges and how I can put myself in the shoes of a business head and look at ways to spearhead the business for example." This desire to take up an MBA was a wholly personal one, and something that has benefitted her career in many ways. Her holistic approach to learning and knowledge is thus something she hopes to see in her employees and colleagues.
As with most things, enabling a culture of learning takes time and plenty of effort from all sides. It's never so simple as to place full responsibility on either side but at the end of the day, everyone stands to gain. "We can't have a singular magic bullet to everything to say, 'oh, no, it has to be company directed or self-driven'," said Teo. "I think it needs to have the best of both worlds. The managers will need to provide the guidance to make sure the business agenda is met, but at the same time we also always encourage staff to take charge of their personal development."