More than half are planning to quit in 2021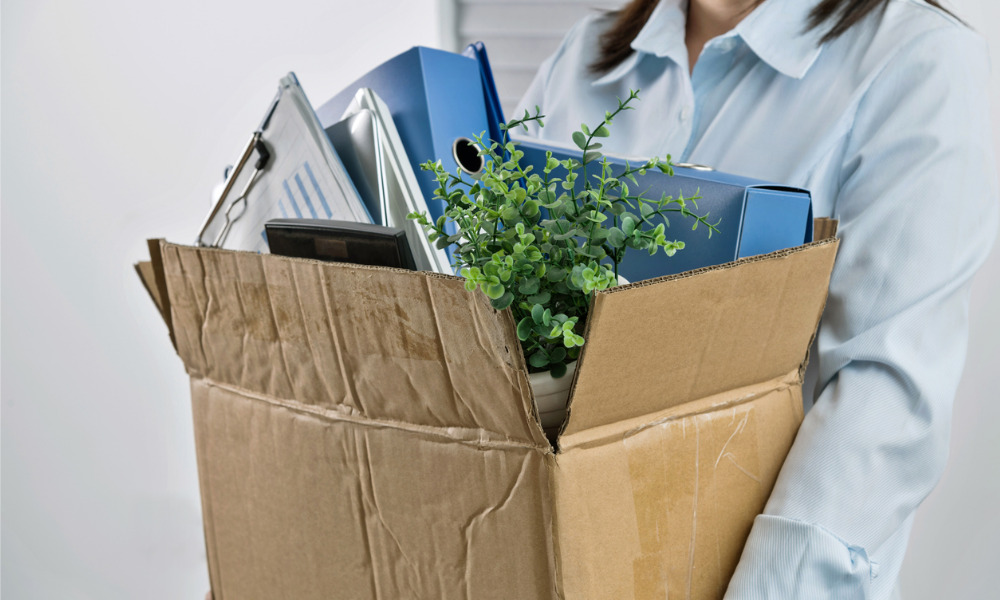 Things are looking up for businesses in 2021 and employers are ramping up recruitment again. That also means your employees now have plenty of new opportunities to explore – and many are itching for change after a long and restless year. A recent report on talent trends found that more than half (56%) of professionals in Singapore have plans to jump on new opportunities in 2021. Another one-third (36%) of employees said they were passively open to new jobs, according to Michael Page.
The outlook for 2021 isn't so far off from last year, which found that about one in two employees were actively looking for a new job and hoped to make some career changes post-2020. Additionally, Randstad's report found that about a quarter of professionals intending to jump were open to switching careers or the industry they worked in – all in hopes for a salary bump or better job prospects. What can employers do to minimise turnover and retain staff in the post-pandemic world?
Top reasons to quit a job
The Michael Page report broke down employees' reasons for leaving by experience level but found a standout motivation: most cited a lack of growth opportunities at their current gigs. Non-managerial workers were looking for higher pay or benefits, growth opportunities, and a place that better suited their skillsets. Middle managers wanted growth opportunities, higher pay packets, and greater focus on well-being. Directors would jump for growth opportunities, as well as stronger and more transparent top leadership.
Unfortunately, their concerns about a lack of career progress weren't completely unfounded. The same report found that about a quarter of companies expected to postpone employee promotions this year. Another 31% were undecided about the company's plans. Employees that would be most affected by the delay were middle managers (71%). Junior staff (49%) and senior leaders (38%) may have a fighting chance to meet their ambitions, though only slightly. However, two in three companies believe that their progression plans could change for the better as the year went on.
READ MORE: 10 warning signs your employee is about to quit
Focus on work-life balance
Meanwhile, a study by Achievers Workforce Institute found top reasons professionals would stay in their current roles. Unsurprisingly, the ability to maintain work-life balance (23%) was top of the list, followed by genuine recognition for their work (21%).
Many factors may tie in to managing work-life balance, but the report found that a lack of communication while working remotely may be making things worse. Findings showed that about half of people (51%) currently working from home were worried that their manager doubted their productivity. Hence, more than 40% worked longer hours to try and tackle this concern. Therefore, leaders should focus on offering staff the necessary support to help them achieve a sense of balance and to communicate often enough to ensure they feel seen at work.
READ MORE: How to help remote workers manage work-life integration
Encourage the right habits to prioritise well-being
Focusing on employee well-being should thus be a top priority to engage and retain staff, especially after a stressful 18 months of dealing with the pandemic. Leaders can find ways to inspire and remind staff to take care of their health while working away in their home offices. While it's challenging to engage remote staff, Tamara Zeina Hassan, director, HR, Asia at Mars suggested that leaders started by encouraging the right habits and culture for all employees.
This can be in the form of reminders to take short breaks throughout the workday and get a glass of water, for instance, or simply to move about while working from home. You can also introduce programs to raise awareness about the need to manage one's time and energy through the day. "Something we've been educating both employees and managers on is how to empower every single individual to manage their energy," Hassan said. "For example, we share insights on how to flex your day or have five-minute breathers between meetings and avoid back-to-back meetings."
Regularly check in with staff
Another way to find out if everything's going well for employees is to have regular check-ins. If done right, check-ins can be a way for leaders to monitor staff well-being, ask for feedback, as well as build a sense of connection with colleagues and the organisation. It's crucial that leaders pay extra heed to this small gesture, especially with findings that nearly half of employees (46%) feel less connected to their company since the start of the pandemic. In addition, Achievers found that 42% of employees believe that company culture has diminished since the onset of the pandemic, with most employees placing the blame on a lack of communication (26%) or lack of effort to make remote employees feel connected (25%).
READ MORE: How to help staff feel connected to the company
Offer more than fun perks or social events
Achievers' report also found that engaging employees relied on more than just 'fun' perks like free lunches. Employees would be more engaged at work, and thus more likely to stay, if employers improved company culture (66%). Another 52% of staffers said they would be more engaged if their employer improved its diversity and inclusion.
The good thing is that more leaders are now more aware that engagement needs to go beyond fancy office perks or social events, shared Marilyn Yee, director, culture & engagement at Klook. "At the end of the day engagement is a positive sentiment you want to give to an employee," she said. "It's something that will make them think twice when they get a job offer from a competitor or a motivating feeling that makes them want to contribute to the business's success."
Employees want to feel taken care of, supported, and know that they can bring their best ideas to the table. "Lots of employees and candidates tell us that top of mind for them is really confidence in the business, trust in the leadership, and how much the company cares for you," she said. "How much a company cared and supported you in this pandemic period will actually determine whether or not the employee wants to be invested in the company."