Who has Pope Francis selected for the historic position?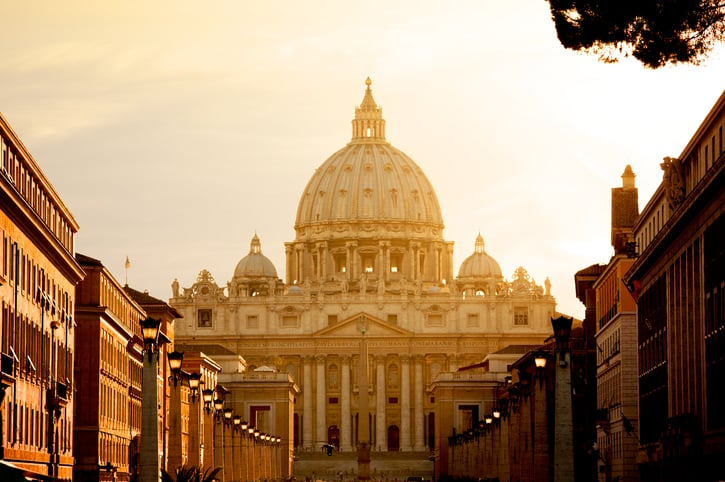 For the first time in history, the Vatican has an HR department.
Pope Francis has chosen Luis Herrera Tejedor to serve as the inaugural HR director of the Holy See. The position was established in Praedicate evangelium, an apostolic constitution published in March, La Croix International reported. The document's goal was to reform the Roman Curia, which consists of the administrative institutions of the Vatican that help the pope oversee the Roman Catholic Church.
Read more: 5 pieces of HR advice you should now ignore
Tejedor began his role on Sept. 5 (Labor Day in the United States). He's now in charge of the more than 3,000 employees that the Vatican has.
Juan Antonio Guerrero, prefect of the Vatican Secretariat of Economy, says Tejedor's main responsibility is "improving the work environment where necessary" and fueling "motivation, career path or identification with the service that Curia lends to the Church."
Tejedor, 62, is a lawyer and graduate of the Spanish IE Business School. According to Religión en Libertad, he has decades of HR experience under his belt. Tejedor served as HR director of the Spanish subsidiary of Yves Saint Laurent between 1990 and 1991, as well as the Logista distribution group between 2004 and 2007. From 2017 to 2021, he served as staff director at the Spanish bank Inversis. Since leaving the financial institute, he has been a coach to startups and small- and medium-sized enterprises (SMEs).
There have been HR and C-suite shakeups across the board this year.
On Tuesday, Bed Bath & Beyond announced that chief accounting officer Laura Crossen will serve as interim chief financial officer after a former executive fell to his death in what has been ruled a suicide. Last week, Starbucks announced that Laxman Narasimhan will become the company's next CEO and a member of the Starbucks Board of Directors. Narasimhan, who previously served as CEO of The Reckitt Benckiser Group in England, will join the coffee giant as incoming CEO on October 1, 2022. He'll work closely with interim CEO Howard Schultz before taking over and joining the board on April 1, 2023.
Last month, Dr. Anthony Fauci, who became a household name during the COVID-19 pandemic, announced he's stepping down from his roles of chief medical advisor to President Joe Biden, as well as director of the National Institute of Allergy and Infectious Diseases (NIAID) and chief of the NIAID Laboratory of Immunoregulation. With no plans to retire, Fauci said he'll transition from those roles in December to pursue the "next chapter" of his career.
Related stories