California execs, HR professionals share the pearls of wisdom they've discarded in 2022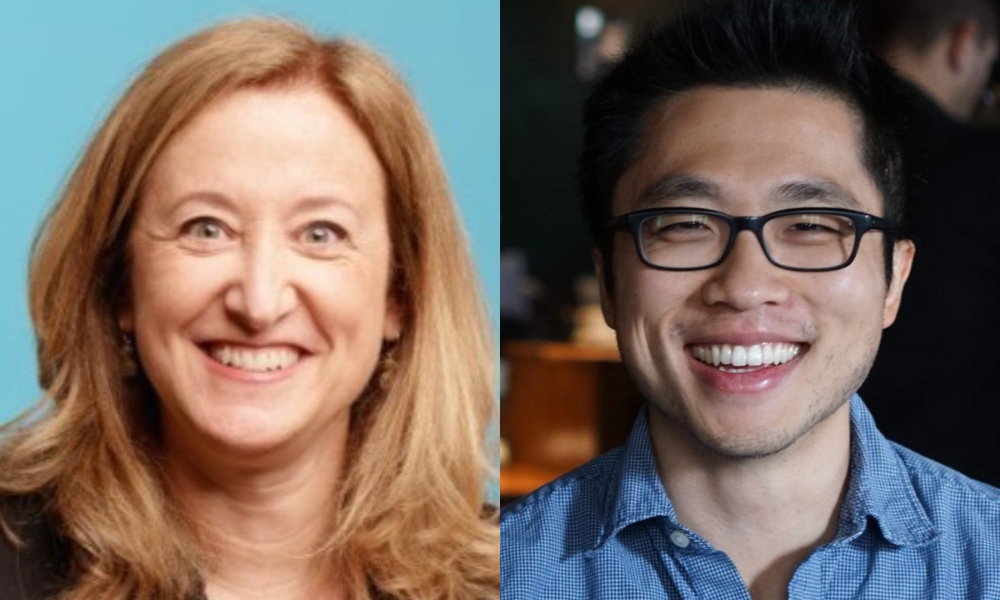 What's the best advice you've received as an HR professional?
Is it still applicable in 2022?
The HR industry has faced massive upheaval since the COVID-19 pandemic, and many common strategies and best practices are no longer relevant if you want to succeed in the modern market. HRD America partnered with Terkel, an online marketplace connecting brands with expert insights, to gather what was previously considered pearls of wisdom that HR leaders should now ignore.
Hiring? Just post on a job board
Posting open roles on a job board isn't enough to attract candidates anymore. More than three-fourths (82%) of candidates consider employer brand and reputation before applying to a job, and they're choosing social media over job boards to research that, according to CareerArc's 2021 Future of Recruiting Study.
With the war for talent intensifying in such an extremely tight labor market, trying to stand out on job boards means constantly upping your spend to outbid your competition, according to Debora Roland, vice president of people operations at Burbank, CA-based CareerArc, a social recruiting platform.
Read more: 10 tips for managing employees struggling with mental health
"HR and talent acquisition leaders should bolster their brand reach – and thus improve their brand influence on job boards – by tapping into the organic network of social media," Roland told HRD. "Social media is the best place to show your employer brand, allows for human interaction with candidates and offers a free space to grow your network through hashtags and shares, as well as tap into your employees' networks by turning them into advocates and ambassadors for you. Social media also allows you to reach higher-quality passive candidates that aren't looking at job boards."
Dismiss candidates with a resume gap
Traditionally, hiring managers have tossed resumes in the trash if they contained gaps between employment or several short tenures. Kevin O'Leary of Shark Tank fame has gone on record saying if an applicant's resume shows them holding multiple jobs over the past two years, that's a "red flag."
"Companies don't like it because they invest in you," the entrepreneur told CNBC Make It. "If you're going to leave them after a few months, that's a total waste of money for them." O'Leary argues that you should stay at a job for at least two years, regardless of whether you enjoy the work. "If you're asking to become part of a team as an employee and represent that company, you've got to have a minimum of a 24-month commitment."
In the past, careers were structured and followed a linear progression. But today, more professionals change career paths frequently during the course of their working lives, according to Dean Kaplan, president of The Kaplan Group, a financial services firm in San Luis Obispo, CA.
"In many cases, while a candidate with a gap in their resume may not have been formally working, they may have been engaging in other productive activities such as entrepreneurship, making investments or taking online courses," Kaplan told HRD. "Taking a career break can allow someone to mature and gain a better perspective on what they truly want from their professional life. We mustn't forget that many accomplished professionals across all disciplines took long career breaks before returning to revolutionize their fields, including Steve Jobs, Elon Musk and J.K. Rowling."
Don't discuss employees' personal lives
Contrary to popular belief, it's okay for HR leaders to reach out to employees if they think their personal life is affecting their work. Just be sure to do so in a delicate fashion, warns Jeff Goodwin, vice president of direct to consumer and performance marketing at Orgain, a nutritional product manufacturer in Irvine, CA.
"Ask questions first," Goodwin told HRD. "Take your time and approach with different questions on different days, if the problem affects work consistently. In the end, you'll not only be helping the employee, but saving your team from trouble down the road. Treat your staff like family. The risk of not doing so is greater than the risk of someone getting offended."
Don't add employees on social media
Piggybacking off the previous outdated advice, there was a time when it was unheard of for higher-ups and their employees to follow each other on social media. That barrier has dissolved following the COVID-19 pandemic, according to Yang Zhang, co-founder of San Francisco-based tech firm Plasmic. "Social media platforms are used for both professional and personal endeavors, and adding professional connections is acceptable under most circumstances," Zhang told HRD.
Treat employees equally
In today's workplace, employees are unique individuals with different needs and preferences. One size doesn't fit all when it comes to HR policies and practices, according to Linda Shaffer, chief people and operations officer at San Francisco-based tech firm Checkr.
"It's no longer valid to say that all employees should be treated equally because that would ignore the fact that some employees may face discrimination or other challenges at work," Shaffer told HRD. "Equality in the workplace means that everyone is treated the same, regardless of their individual needs or differences. On the other hand, equity in the workplace takes into account an individual's unique circumstances and provides them with what they need to be successful."