HR director anticipates tech will help HR 'better identify and utilize hidden skills in our organizations'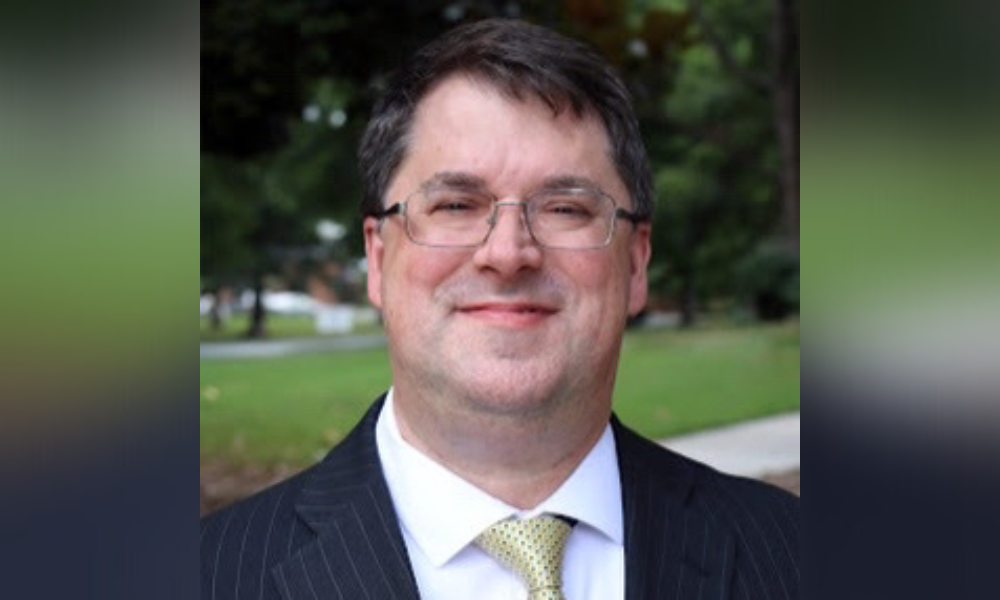 In part two of HRD's ChatGPT series, we debate whether HR leaders will be given a leg up or a leg out thanks to AI.
As technology continues to grow and evolve at an exponential rate, many HR practitioners watch with half excitement, half trepidation. ChatGPT is the new golden boy of the HR tech space, with CEOs understandably impatient to see how the bot can be used in their organizations.
But will AI eventually push out HR? While HR is no longer a wholly administrative body, it does still oversee the paperwork – departments are still the centrepoint of processes, policies and procedures. So where's that cross section between what companies can automate, what they can't automate, and what they should legally and ethically stay clear of?
AI isn't omnificent… yet
Speaking with John Adamcik, director of HR at Baptist Children's Homes of North Carolina, a not-for-profit organization founded in 1885, he believes that while ChatGPT offers a lot of intriguing opportunities, leaders should be wary of its limitations.
"While there's lots of areas in which ChatGPT can help speed up HR's processes, leaders need to tread carefully in some cases – specially around sensitive topics," he tells HRD. "I read somewhere that it might be used to help identify people who're at risk of self-harm or harm to others in the workplace. I would really caution against that.
"However, I do believe it will be great with gathering data, hosting employee surveys and making strategic decisions based on that information. Essentially, helping HR to better identify and utilize hidden skills in our organizations."
Will ChatGPT eradicate HR?
While employers are so far holding firm in their belief that organizations will remain human-led, a recent report from Sortlist found that 39% of their employees fear a loss of human touch with ChatGPT. What's more, while 50% of workers think their productivity will improve, 26% of employers predict job cuts due to AI.
"I don't think ChatGPT will reduce the overall number of HR jobs anytime soon," says Adamcik. "We'll need some time to discern its best usage. If anything, I think it'll allow us to focus on some of the long-term objectives that're helping us to move forward — a big one being upskilling. ChatGTP will inevitably allow HR leaders to spend more time on issues that really matter in the coming years."
Upskilling emerged as one of the main priorities for CEOs heading into 2023, with LinkedIn's recent data ranking it as one of L&D professionals' top four concerns. If HR leaders can utilize this technology to solve the ongoing talent shortage, to identify and develop future leaders, and to cut down on hiring times then it's a triple win.
Robotics dictating culture?
However, CEOs need to walk before they can run – and come to grips with the bot's successes and failures. After all, blindly opting in for the latest "shiny tech", without thought for budget, strategy or future implications, never works – as HR leaders know all too well.
"I see ChatGPT as being a value-add to write multiple policy variations and choose the best one per company," offers Andrew Higashi, CEO of ChangeEngine
"However, ChatGPT will fall-short in helping companies to determine their own cultural values. There's a human element needed to workshop cultural values into the equation and many other HR programs where soft skills and consensus across multiple stakeholders is needed."
HR will always be compassionate – and human
And it seems as if the consensus in HR departments is the same — while ChatGPT will be an arm of HR, in no way will it eradicate it. The human touch will always be needed in a profession that deals with people, says Adamcik – and a failure to abide by that could spell trouble for organizations down the line.
"We're a people-focused organization," he says. "We work with prevention; we try to keep families together and that human contact is at the centre of what we're doing. I think in any organization, the need for real, authentic human interaction is going to remain critical for any long-term success.
"Leaders really need to stay focused on that – especially as technology begins to evolve so rapidly."