The virus' impact on workforces is multifaceted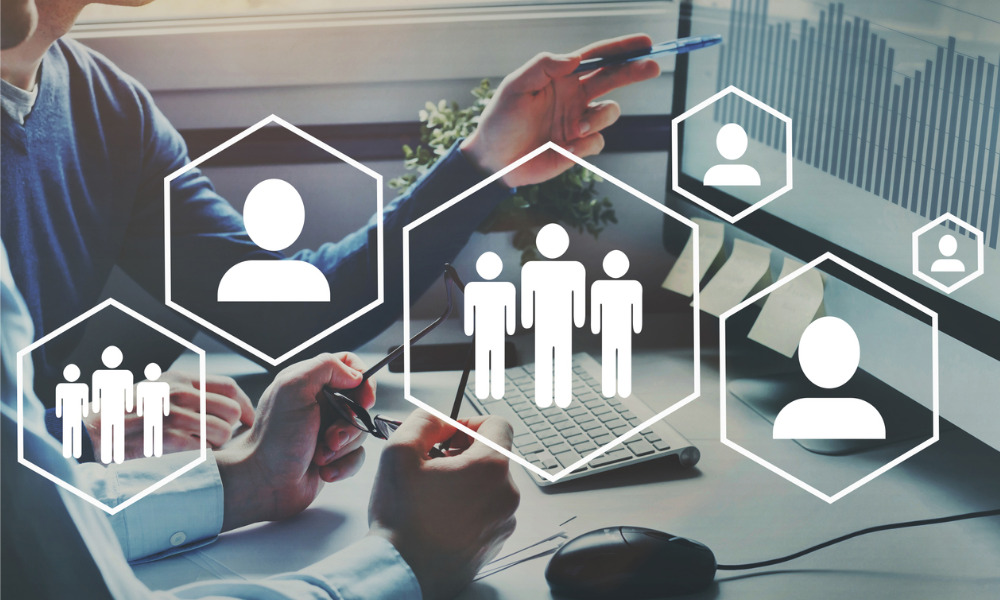 HR tech has come a long way over the last few years -which is lucky for us considering the toll the pandemic has taken on the world of work.
"There's been a real recognition of the value people data can bring during COVID and to the bottom line," says Dr. Robert Melloy, senior people scientist at Culture Amp and speaker at today's HR Tech Summit.
The virus' impact on workforces is multifaceted. Employees are experiencing unprecedented levels of sustained stress, and the amount of time they'll be dealing with it is indefinite. This is particularly amplified for frontline workers who have been enforcing customer compliance with safety protocols for months.
"This can cause feelings of emotional exhaustion and accelerate burnout at work," Melloy notes.
The pandemic also hits groups of the population disproportionately — for example, "lower income workers in industries like service and hospitality, caregivers who have to negotiate adult or childcare with their workload and people of colour who are overrepresented in jobs vulnerable to COVID and who have traditionally lacked the same access to resources to cope."
As the COVID pandemic stretches on, more employees are working remotely now than ever before. But how do you evaluate performance when most of it is unseen?
READ MORE: How to support LGBTQ rights at work
"We're finding many organizations aren't equipped with the performance management processes to account for just how difficult it can be to evaluate remote job performance," Melloy says. "There's a big push to figure that out."
When it comes to using HR tech in a post-COVID environment, he shares best practices to help navigate a new workplace frontier.
Surveying through change
Culture Amp's data shows that leadership decisions, visibility and communications have had the biggest impact on employees' confidence in their organization to prevail through the pandemic. Post-COVID, organizations are going to have to continue navigating shifting government regulations, working locations, office arrangements and cultural changes.
READ MORE: Trump staff fired after airing anti-LGBTQ rant
"Organizations must be flexible enough to capture employee feedback in real time so they can make quick adjustments and adapt through change," Melloy says, recommending that before implementing change, employees are asked whether they think it will have a positive impact for themselves, the organization and its customers.
Allowing this input "can help them to feel invested in the change and more motivated to make it successful." He also recommends gathering feedback along the way to identify pain points and resolve them quickly.
Performance
It's important that organizations review their performance process going forward because "the jarring shift to remote work has made it harder for us to gauge each others' performance," Melloy notes. The lack of day-to-day visibility caused by this shift can bias managers when it's time to rate employee performance, and ratings may seem less accurate and fair.
To manage these difficulties, managers can adopt a few best practices such as making performance reviews more objective by basing them on actual behaviour.
"Gather feedback from different sources, like coworkers who work closely with the evaluee and who have a clearer line of sight into the impact that they have," Melloy suggests.
READ MORE: Is your company shifting to remote work permanently?
Using self-reflections to understand any unknown roadblocks or challenges that may have impacted your employees' performance during the COVID pandemic is also a good strategy and offers an opportunity for managers to learn about things their workforce is dealing with post-COVID — caretaking of children and elderly parents, for example, or general boosts in anxiety and stress — that might interfere with their productivity.
Melloy also urges managers to examine what's considered "good" performance during a global pandemic. Performance management technology, like Culture Amp, can help people leaders clearly view and adjust goals across all levels according to how the business, industry and market change after COVID.
"The ability to calibrate performance will help make sure your managers apply the performance standards similarly for everyone," he says.
Diversity, Equity, & Inclusion
HR technology offers a great way to support workplace diversity, equity, and inclusion initiatives.
"The makeup of the workforce was already on track to look different 10 years from now from how it did 10 years ago, but a burgeoning emphasis on diversity, equity, and inclusion will help to accelerate that across the organization," Melloy says. "Use technology to understand the composition of your workforce, and survey employees with empathy to make sure that once you've opened opportunity everyone has the support to be successful."
For this area, the best practice is trying to understand how employees are experiencing the work culture by considering intersectionality — the combination of characteristics and identities that make up who people are. For example, low wage employees, women and ethnic minorities are groups that have been hit hard by COVID-19.
READ MORE: Why remote work doesn't work for everyone
This is especially true for women of colour, who are more likely to work in low wage jobs considered essential during the pandemic and who may continue to have to negotiate childcare responsibilities post-COVID. Melloy urges employers to layer their demographics to view the workplace experience from different perspectives.
"HR tech that can help us view the spread of performance ratings by subgroup can go a long way to helping identify systemic bias when returning to the workplace," he says. "Do the distributions look different between caregivers and non-caregivers, or remote and onsite workers? If so, we may be unintentionally evaluating work based on things other than actual performance."
HR Tech Summit is kicking off in mere moments - take a look at our agenda here.