New report sheds light on role of digitization in HR – and why robotics will never replace people entirely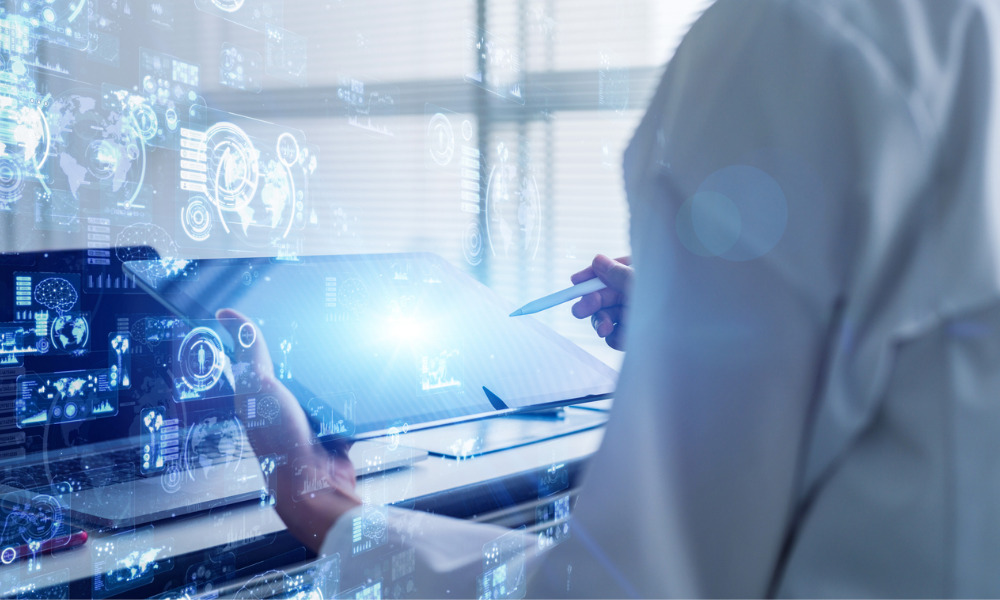 Tech-related hard skills may be useful in the short-term, but they're not evergreen.
Speaking to HRD, Mike Howells, president of Workforce Skills at research hub Pearson, says that while upskilling is essential in today's tech-driven world, the onus is still on employers to prioritize the human touch.
"In a world where technology has infiltrated every part of daily life, employers tend to focus on the tech skills their employees need," says Howells. "Yet, tech-related hard skills carry a shelf life that quickly becomes obsolete as soon as the next solution arrives. Companies may deprioritize or ignore human skill development and assume everyone has these skills 'built in'. The downside of these assumptions? A lack of opportunities for employees to advance or refine these particular skill sets."
Human skills, on the other hand, actually help individuals to adapt and explore the new technologies – remaining competitive in the job market.
"These soft skills, like communication, critical thinking and leadership, develop and deepen over time — and their value increases because they transfer from role to role and industry to industry," adds Howells.
In Pearson's recent report, Skills Outlook: Power Skills report, the research giant found that employees are taking their own learning and development in hand – placing a specific focus on problem-solving and decision-making in order to future-proof their careers. For candidates, they believe the best way to ensure their future success is to sharpen a unique set of EI-driven skills – specifically problem solving, leadership, and teamwork.
Human skills a must in future of work
After surveying 4,000 workers across the globe, the report found that candidates nowadays are most interested in careers in the tech and business-related fields such as e-commerce, software services, data science, and financial services – typically tech-driven roles that simultaneously require a lot of human interaction.
It's this partnership of tech and humanity that will define the workplaces of our future, the data suggests.
On the employer side of things, the research found that organizations are having a hard time finding a "golden" skill set - namely, communication, customer service, leadership, collaboration and problem-solving. However, Pearson's predictive modelling suggests that by 2026, the top skills on an employer's wish list will be collaboration, customer focus, personal learning, achievement focus and social and cultural intelligence.
"Employees will lean more heavily on management to provide learning and development opportunities," adds Howells. "Our research indicates that 73% of employees prefer to learn via their employer. An even higher percentage expect their employer will increase or maintain learning and development opportunities.
"Employers have a prime opportunity here to invest in and nurture the skills most likely to make a difference in the workplace: human skills."
AI as a partner – not a threat
It's the question on everyone's minds right now – how far with robotics and tech replace the human touch. With tools like ChatGPT and Google's Bard only growing in popularity, employees are understandably touchy about their robotics-driven co-workers.
But how realistic is an AI takeover? And what will that ultimately mean for HR? Speaking to HRD, Otto Berkes, co-founder of the Xbox, says he doesn't believe any roles should actually be automated in HR.
"While roles cannot be automated, many of the tasks that businesses rely on people to do can be automated with technology," he says. "The proliferation of HR technology over the last five to 10 years is proof of that. Automating routine, rote tasks frees staff to focus on the more complex, often strategic, people-related things on HR's plate."
And this all chimes with Pearson's report – while technological abilities are growing in demand, so too is emotional intelligence and humancentric thinking. It's not a case of us or them – but rather a partnership to enable organizations, and society as a whole, to grow and evolve together.
As for some sort of I, Robot/AI takeover, however, Berkes jokes that we need to keep an eye on our future robotic overlords. Something Elon Musk recently added credence to.
"We need to be mindful that there's much we still don't know about how AI will evolve over time," Berkes tells HRD. "Can it be a tool that we use to improve outcomes? Absolutely, but it's up to us to carefully and thoughtfully guide AI's evolution. People and people decisions need people intelligence. Not artificial intelligence."