HR leaders worry about potential for bias, lack of humanity in recruitment and hiring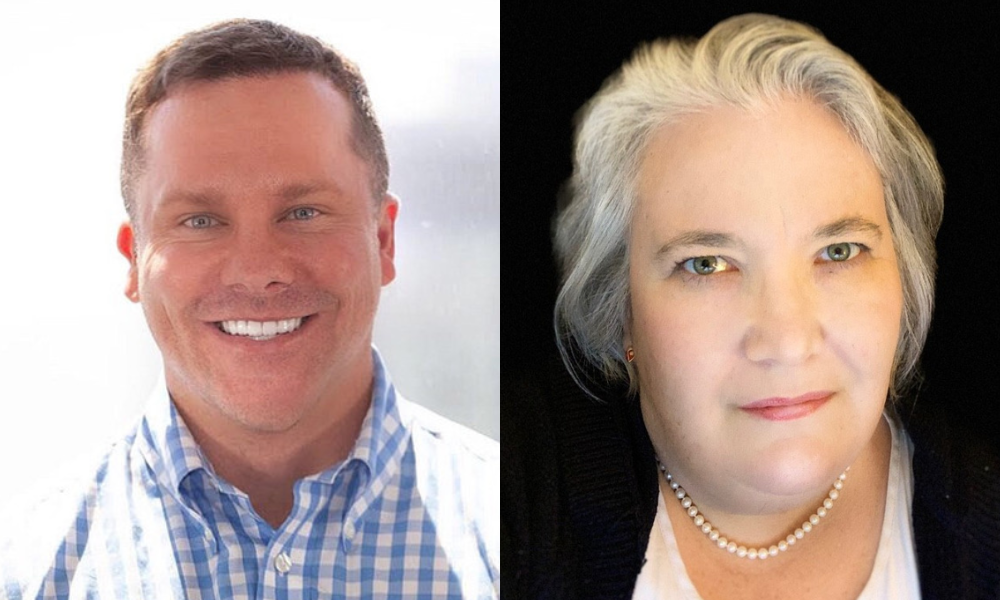 ChatGPT is all the rage in the business world, and HR leaders are debating whether the AI-powered chatbot will make their lives easier.
"It's always such a pain to write promotion letters, so tell ChatGPT to do it," says Chad Herring, CHRO at ZoomInfo, a Vancouver, WA-based tech firm. "Just input who's being promoted, the position and the compensation terms, and it's done."
Herring tested out ChatGPT the day it launched and believes the tool could benefit both recruiters and job seekers, making it easier to do relatively simple, yet mundane tasks, like writing rejection emails or "thank you" letters after interviews.
Nearly half (46%) of job seekers are already using ChatGPT to write their resumes and/or cover letters, according to a recent survey by Resume Builder. Of those job seekers, 69% report a higher response rate from potential employers. And 59% were hired after applying to a job using materials written by ChatGPT.
Pros and cons of ChatGPT
Developed by San Francisco-based startup OpenAI (which was co-founded by Elon Musk), ChatGPT allows users to submit questions, prompts or other information and receive human-like responses.
The chatbot became available to the public at the end of November, and within two months, was estimated to have reached 100 million monthly active users, making it the fastest-growing consumer application in history, according to analytics firm UBS and reported by Reuters.
Its potential has sparked controversy, though, as students have relied on the technology to generate their essays, prompting world-renowned scholar Noam Chomsky to label ChatGPT as "high-tech plagiarism." Meanwhile, BuzzFeed has come under fire for turning to the tool to write quizzes and other content after cutting nearly 12% of its workforce.
"The dustbin of history is riddled with these predictions of technology upending and doing away with jobs," Herring says. "Fast forward, and that hasn't proven true. Robots haven't come for our jobs. In fact, as technology shifts, new jobs are created to support the technology."
ChatGPT could enhance (and hinder) recruitment
Kristen Wrigley, head of people at Palo Alto, CA-based TaskHuman, believes it's okay to use ChatGPT to write job postings, employee handbooks and offer letters. After all, HR leaders have relied upon sample templates for decades. Plus, many companies have already automated much of their screening, hiring and employment processes using similar technology.
However, Wrigley argues that the most successful HR screening processes blend a mix of technology and the human judgment of recruiting professionals to identify the best fits on paper from a pool of applicants.
"Great recruiters look for content on resumes and cover letters where the candidate's unique personality jumps out to them, or some unique skill or experience is shared in a personal way that matches key business needs or the culture profile of the company," Wrigley says. "Automated employment and hiring processes may save time, but may not help you stand out."
Allyn Bailey, executive director of hiring success at San Francisco-based SmartRecruiters and former recruitment executive at Santa Clara, CA-based Intel, agrees that HR leaders should approach ChatGPT with caution if they intend to use it for recruitment.
"Let's not forget the potential for bias in the training data used to develop ChatGPT," Bailey told HRD. "If that data is biased, then the responses generated by ChatGPT could also contain those biases, leading to discrimination in the hiring process. That's a big no-no."
More than a dozen of the world's largest employers, such as Walmart, Meta, IBM, American Express, Nike and more, agree that bias is a major issue when it comes to algorithms for recruitment, prospecting and hiring purposes. In 2021, they formed the Data & Trust Alliance, adopting criteria to mitigate data and algorithmic bias in HR and workforce decisions.
Don't let ChatGPT take the humanity out of HR
In this highly competitive labor market, Bailey understands the appeal of using ChatGPT to streamline the job application process.
After all, HR leaders are scrambling to fill gaps in their workforce, so a tool that can save time in creating tailored content and let overworked HR leaders focus on other pressing needs is certainly beneficial. But depending solely on ChatGPT could oversimplify the hiring process and allow diverse talent to slip through the cracks.
"The human element should not be overlooked because personal connections are still crucial in building strong employer-candidate relationships," Bailey says. "While using ChatGPT as a tool in the hiring process may have its benefits, it's important to consider it as a supplement to, not a replacement for, traditional methods of evaluating candidates."