Latest amendments to Working for Workers Act 'put more teeth' into Ontario legislation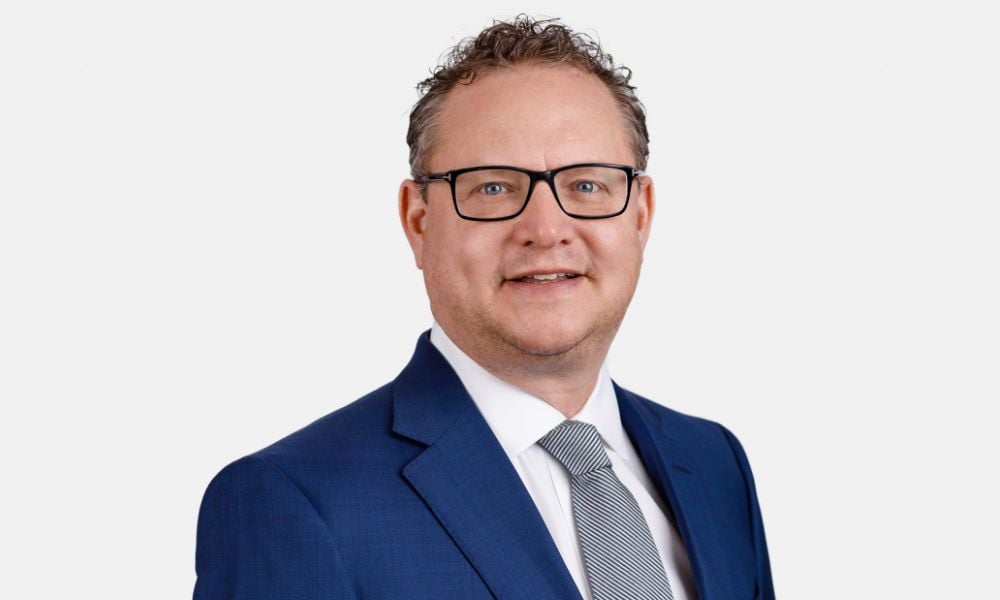 The latest iteration of Ontario's Working for Worker's Act was passed on Oct. 26, expanding on "worker-friendly" laws already put in place by earlier bills adopted in 2021 and 2022. While not significantly different, the new amendments "put more teeth" into the existing legislation, according to one expert.
HRD spoke with Andrew Shaw, partner at Baker & McKenzie LLP in Toronto, about the Act as it stands now, and the main takeaways for employers and HR.
The most significant piece of the new legislation is the requirement for employers to include remote workers in their employee count in the case of mass terminations in Ontario, he said.
Mass terminations now include remote workers
The new law expands on what is defined as an employer's "establishment" under the Employment Standards Act of 2000 (ESA), to include the homes of employees who work remotely. This means remote workers must now be counted when employers are assessing mass terminations.
Mass terminations are triggered when more than 50 employees are laid off within a four-week period, in the employer's establishment.
"It's happening more and more where, even in the province of Ontario, you might have a brick-and-mortar office where 75 people might be there on a daily basis, but you might have 75 people working from home, and then people filtering in on different days," said Shaw.
"If you do a mass termination of 50 or more employees, they'll count the folks that are remote, so that's significant... if you trigger the mass termination provisions, there's significantly more money that the employer has to pay right out of the gate."
Higher maximum fees for violations of employee protection laws
The Act increased the maximum fee for Occupational Health and Safety Act (OHSA) violations from $1.5 million to $2 million; the maximum fees are rarely reached, except in very extreme cases of egregious harm or death, but the increases send a message to employers that health and safety requirements are potentially not being taken seriously enough by some employers.
"I think that maybe there was a concern that they weren't being taken seriously, the fines may not be high enough, so they just raised the fines to put some more teeth into them," he said. "I think it would be very rare for a corporation to get this level of conviction, but it is possible."
The fines for individuals or corporations who illegally hold the passports or work permits of employees were also increased, and harsher restrictions were enacted for unlicensed recruiting agencies of foreign temporary workers and for charging illegal fees from applicants.
Non-compete agreements and disconnecting from work
The two most significant pieces of the Act were enacted in the first, 2021 version of the law, Shaw said: the prohibition of non-compete agreements with all employees except executives, and the requirement for all companies with more than 25 employees to enact disconnecting from work policies to support "workers' mental health and family time."
"If you have an employment agreement with only a non-compete in it, maybe you want to move that and change that to a non-solicit, and maybe you want to beef up the language in the non-solicit," he said. "So that you can achieve some of the goals of a non-compete. Because the courts are probably going to find the non-compete to not be of any effect. So I think that's important for a lot of employers."
The right to disconnect policy said that employers must allow their employees to meaningfully spend time away from work, in light of the increase in working from home since the pandemic. Proposed actions included rules around email response time and out-of-office notices while away from the desk.
"COVID-19 has changed the way we work, leaving too many people behind, struggling to put food on the table and make ends meet for their families," said Monte McNaughton, Minister of Labour, Training and Skills Development, in a 2021 press release.
"Our government is working for workers. To do so, we must act swiftly and decisively to put workers in the driver's seat and begin rebalancing the scales. Today's proposed legislation shows Ontario is ready to lead the way into the workplaces of tomorrow, and create the conditions that will make talented, innovative people want to work in our great province."