Unvaccinated employees face mass discrimination – but is it HR's job to rectify this?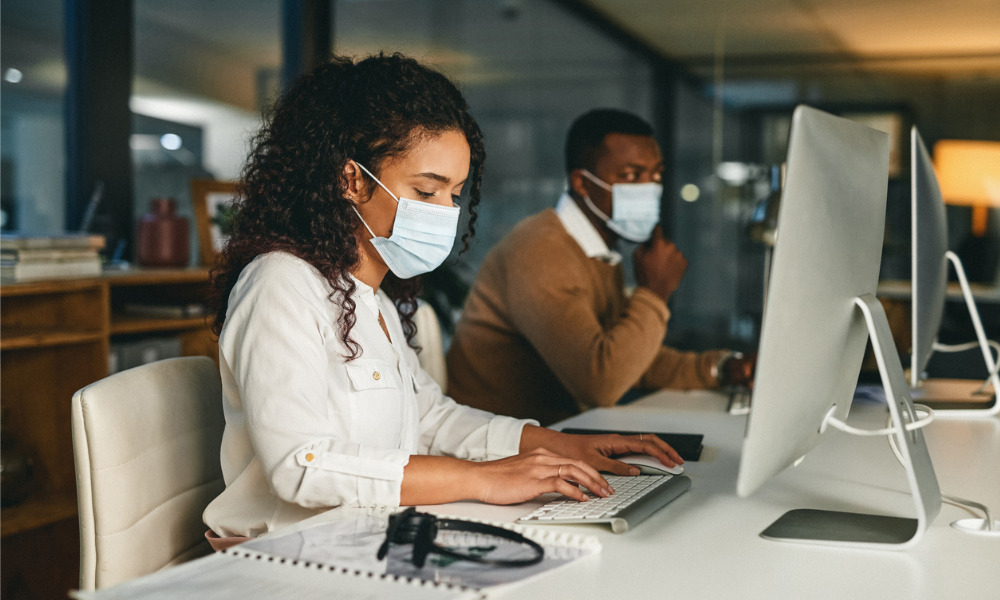 To be vaccinated or not to be vaccinated? That is the question. Since the onset of the pandemic and the emergence of vaccines, society's been divided as to whether or not they should opt for the jab. Employers, similarly, have been caught in the middle of warring employees – with some workers losing their job because of their beliefs on the vaccine.
But how should HR leaders deal with this disconnect? Should vaccinated and unvaccinated employees have different workplace rights?
A recent report from My Perfect Resume found that many employees believe their vaccine status should delineate their treatment in the workplace. In fact, 61% of workers believe that HR has the right to reject candidates if they don't include their vaccination status on their resumes. However, 63% argued that the rejection of unvaccinated candidates is discrimination.
The new report, which surveyed almost 1,000 employees, uncovered a bias against unvaccinated employees – one seemingly shared by both colleagues and HR leaders. Fifty-seven percent of employees said their co-workers are discriminated against if they're not vaccinated, with 68% saying that people employed at their company are treated better if they've had the jab.
Read more: B.C's paid sick leave: The pros and cons for Canadian employers
Furthermore, 44% of unvaccinated workers have experienced blatant discrimination at work, with 61% of employees admitting they would refuse to work with an unvaccinated colleague if they could.
The main trigger for this conflict seems to be a frustration over workplace policies – such as mask wearing and social distancing. The pressure employees are feeling about returning to work also played a hand in the mounting discrimination, with unvaxxed workers saying they were blamed if a colleague got sick, they had people avoiding them at work, and were on the receiving end of negative comments.
Putting aside personal beliefs, HR leaders have a duty to ensure that all employees are treated equally in the workplace. While it's easy to let your opinions get the better of you, especially when it comes to such a triggering topic, it's essential that you act compliantly and compassionately in dealing with workplace discrimination.
Implementing vaccine policies
When it comes to rolling out pandemic strategies, employers need to be mindful of both government guidelines and employee accommodation requests. The report found that 82% of employees claim their employer strongly encouraged them to have the vaccine. However, 16% employees either oppose or strongly oppose an organizational mandate, with three in ten saying they'd quit rather than have the jab.
Despite the opposition, 74% of employees would prefer to work for an organization that had a mandate vaccination policy, with 68% of employers agreeing that all companies should mandate the jab.
Read more: Best Buy CHRO: 'The most difficult challenge I ever faced'
Speaking to HRD, Jordan Winch, partner at Norton Rose Fulbright outlined three key concerns for employers dealing with vaccination policies:
They need to be aware of occupational health and safety to ensure they are adequately protecting workers from COVID
They must also monitor human rights concerns, to make sure accommodations are appropriate
They must ensure that any information regarding vaccination status of employees, and medical or religious exemptions is stored in a secure manner
While accommodations around avoiding vaccines mandates are slim, they do exist in special circumstances. Medical and religious exemptions are out there for those whom having the jab would result in a danger to life. However, as always, employers only have to accommodate up until undue hardship.
"Employers have a duty to consider reasonable accommodations for persons who cannot comply with the workplace rule, or in this case, the vaccination policy," added Winch. "In those cases, the employer will have a duty to accommodate, but only to the point of undue hardship. The Ontario Human Rights Commission has said that generally speaking, vaccination policies are permissible as long as protections are in place to make sure that people who are unable to be vaccinated are accommodated, unless doing so would create significant health and safety risks." said Winch.
What accommodations are employers legally bound to offer?
While it's clear that the majority of employees and employers are in agreement over the benefits of vaccine mandates, the few who still oppose the jab need to be listened to too. If an employee approaches you having still not been vaccinated and seemingly unlikely to be, then you need to act quickly, but empathetically, while considering the best interests of your whole staff body.
"The approach most employers are taking is that while there's a mandatory vaccination order in place, there is a timeframe for those unconvinced to change their mind or to bring forth evidence and information to trigger an accommodation process," explained Ryley Mennie, principal at Miller Titerle Law Corporation. "However, after that time lapses employees are usually placed on unpaid leave. Following that, there's a good chance that the worker will lose their employment."