As governments start to relax stay at home restrictions, employers are starting to plan for the return to work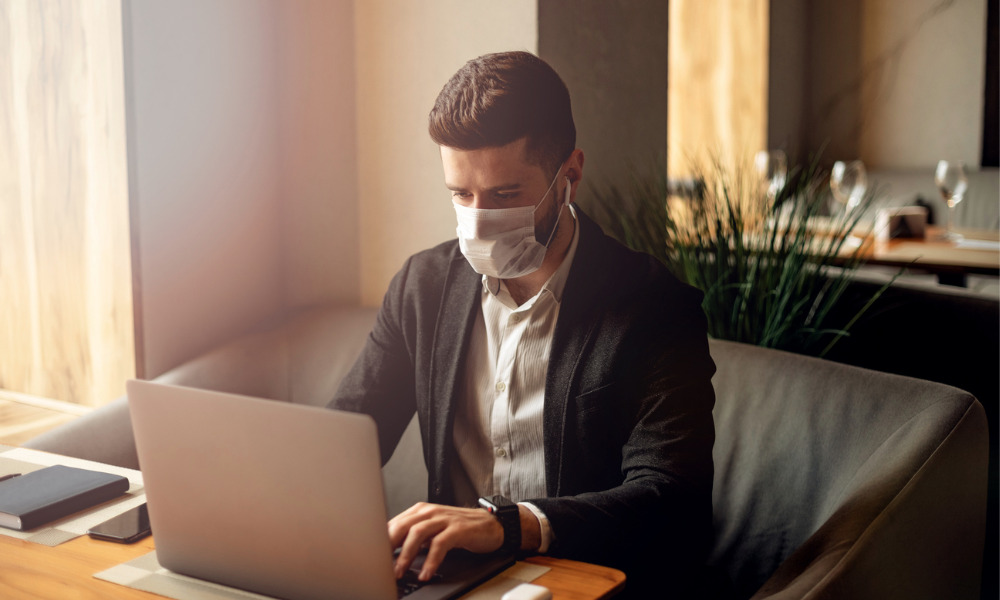 As governments start to relax stay at home restrictions, and open the economy up, employers are starting to plan for the return to work of some or all of their employees.
For those workplaces where employees will be returning to work (and not continuing to work at home) they are facing numerous issues, including employee apprehension about their safety given the continued COVID-19 threat, which can be as vague as a general fear, or as specific as a concern that they will contract the virus and take it home to their family, some of whom may be vulnerable.
Given these issues, how will employers deal with employee fears of a return to work and even a refusal to report?
"An employee has a right to refuse work if they if they have reasonable grounds to believe that the work is dangerous," prefaced Lorenzo Lisi, partner and head of the Workplace Law Group at Aird & Berlis.
"Under health and safety legislation, employees have the right to refuse work if they have a reasonably held belief that the workplace poses a threat to their health and safety, or what is known as a "work refusal". In terms of the employer response, Lisi states that the first response should be to address all of the safety precautions with the employee to try and demonstrate that the safety concerns have been addressed. Lisi adds, that if the employee continues to refuse, an investigation involving a joint health and safety committee representative and as with any other work refusal, address it in a disciplined way.
"Investigate, document and determine if there is any action required and if so, implement as soon as possible."
There may be situations where the employee continues to refuse to work, even where there is no "safety issue" in returning to work. If this is the case, Lisi advises that the employee should advise the employee they are expected to work. At this point, prior to any discipline (or calling in a Ministry inspector, which may take some time given the current pandemic) Lisi suggest that employers consider providing the employee with an unpaid leave if the concerns persist. "Remember, in Ontario (as in some other provinces) governments have passed legislation which provide employees the right to a leave of absence in certain, such as where they are living with someone who is particularly vulnerable or where childcare issues for that employee persist".
"However," Lisi adds, "that leave is unpaid."
As for other options? Lisi suggests that employers should consider allowing employees to continue to work from home where possible. Lisi urges employers not to necessarily move to discipline straight away.
"Failing any resolution, discipline may be appropriate, but this should only be considered with the assistance of Human Resources and/or legal counsel" says Lisi.
And finally, employees may require an accommodation given child or eldercare needs.
"If employees state that they require changes to their shifts or the ability to work at home, it will trigger the regular accommodation process, no different than any other request for accommodation. It should be investigated, documented and determined, or it might be a violation of human rights legislation."
Lisi believes that a softer touch may be required. After all, employees are anxious and worried. Dealing with them individually and addressing their concerns may be the best way to make sure there is a smooth transition from working at home, to being back at the office. "We are all a bit concerned" says Lisi. Assisting employees in getting back to "normal" is good for the employee and good for business in the long run.