The findings led to several initiatives from within the organisation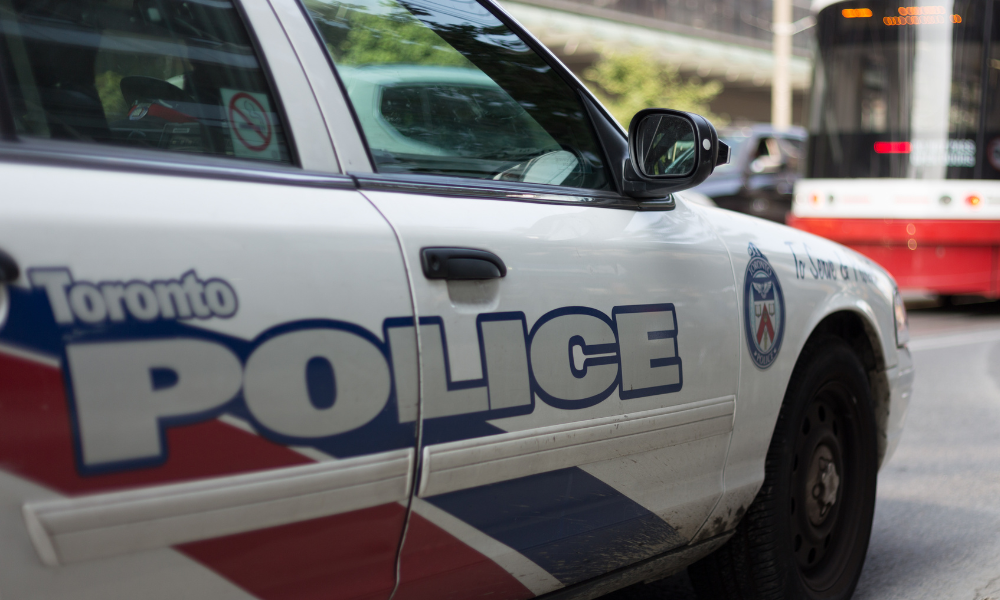 More than half of respondents of an internal survey at the Toronto Police Service (TPS) revealed that they have experienced and/or witnessed some form of harassment or discrimination within the organisation in the past five years.
The report, carried out by Deloitte, was commissioned by the Toronto Police Services Board in 2019 in order to review the workplace wellbeing, harassment, and discrimination within the agency.
It revealed that 60% of personnel there have experienced or witnessed harassment or discrimination in the past five years.
According to the breakdown offered in the survey, 23.2% said they witnessed harassment, 25% said they experienced it, while 22.5% said both.
In terms of sexual harassment, 24.7% said they witnessed it, 11.9% said they experienced it, while 15.2% said both.
In terms of bullying, intimidation, or disrespect, an overwhelming 34.7% said they experienced and witnessed it. Some 32.9% said they experienced it, while 21.4% only witnessed them.
In terms of discrimination, 23.2% of the respondents said they witnessed and experienced it, 22.5% said they experienced it, while 16.4% they witnessed it.
"The majority of survey participants indicated that this behaviour occurred 'occasionally' and was most often carried out by a superior against a subordinate or within peer levels," read the report.
It added that 53% of the survey participants did not report the incidents they have experienced and/or witnessed in the past five years.
For those who did report, however, more than half of them either somewhat disagreed or strongly disagreed that their complaint was taken seriously and investigated, supported by their supervisor, and kept confidential.
The report also unveiled several recommendations, including:
Redefine working group objectives. This includes the appointment of an executive sponsor to oversee the harassment working group established in 2020 by the TPS.
Conduct ongoing monitoring. This includes the establishment of a monitoring framework for the harassment working group so it can be evaluated on the basis of implementing initiatives to eliminate harassment and discrimination within the TPS.
Read more: Discrimination still rampant despite D&I efforts
For HR, the report urged the TPS to create or refine existing HR-related programmes to consider harassment and discrimination within hiring, evaluation, and promotion process. This includes the following actions:
Develop career path for Civilian Members
Conduct a skill analysis for selected roles
Reassess hiring committees and promotional panels
Leverage 360-degree feedback
Update interview questions
"Harassment and discrimination have no place in our organisation," said TPS Board Chair Jim Hart in a statement.
"The Board and Service are dedicated to listening and doing better every day, and we remain committed to fostering a progressive and inclusive culture. We know that doing so will benefit each and every member, as well as the communities we are very proud to serve."
Chief James Ramer added that they see the Deloitte report as an "endorsement" of their ongoing work and an "obligation to push forward."
The TPS added that they have commenced some of the work noted in the reviews, which led to the implementation of:
Enhanced training requirements that include anti-harassment training for all supervisors and senior officers
Redesigned Workplace Harassment and Discrimination Complaints and Investigation process
Addition of two workplace dispute resolution specialists
Addition of a new health and wellbeing leader
Continued overhaul of human resources processes, including a new performance management process
Collection of self-identification of socio-demographic data
Greater civilianisation of roles