A new study reveals why it's important for HR to stamp out such misconduct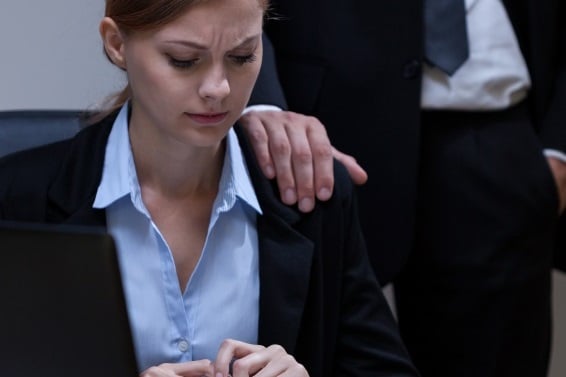 A new study reveals why it's important to tackle workplace sexual harassment swiftly: because it could have a major impact on employees' mental health.

A Danish study measured the effect of sexual harassment on employees' mental wellbeing using the Major Depression Inventory, a questionnaire where a score of 20 indicates mild depression and upwards of 30, major depression.

This study found that harassment by clients or customers increased the score by an average of 2.05 points, while the same treatment at the hands of colleagues raised the score by 4.5 points.

"This is not something that has been shown before," said one of the researchers, Dr Ida Madsen of the National Research Centre for the Working Environment in Denmark. "We were surprised to see the differences."

"Previous research showed an increased risk of long-term sickness absence for employees exposed to sexual harassment by a colleague, supervisor or subordinate," she said.

The increased risk was not always found in association with sexual harassment by clients or customers.

Researchers found one percent of more than 7,600 employees working for more than 1,000 different organizations were sexually harassed by a supervisor, colleague or a subordinate.

"It may be more difficult for employees to react on and report sexual harassment when conducted by a colleague, supervisor or subordinate. Employees harassed by a colleague, supervisor or subordinate may fear job loss, retribution and that the harasser will not receive any penalty," the study said.

Meanwhile, 2.4 per cent suffered the same treatment from someone else they dealt with at work.

Still, Madsen stressed that sexual harassment by clients or customers "has adverse consequences and should not be normalised or ignored."

Those working in the care sector were more likely to be sexually harassed by clients than those in other jobs, such as in education, services or industry; 152 out of 2,191 care workers in the study reported experiencing this.

The EU directive of 2006 defines sexual harassment as "any form of unwanted verbal, non-verbal or physical conduct of a sexual nature which occurs with the purpose or effect of violating the dignity of a person, in particular when creating an intimidating, hostile, degrading, humiliating or offensive environment. Sexual harassment is a gendered phenomenon as women are more likely to be exposed compared to men."

The paper is available in the open-access journal BMC Public Health.


Related stories:
Is culture more important than revenue?
Are your workers a threat to your company?


Want the latest HR news direct to your inbox? Sign up for HRD Canada's daily newsletter.