49% of workers have either seen someone fall victim to or experienced abuse themselves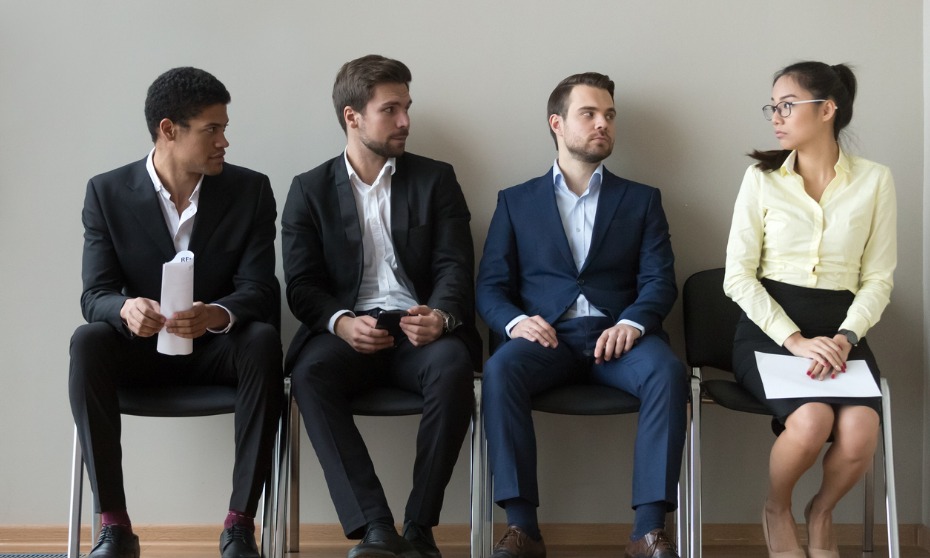 Nearly half of working adults in the US, UK, France and Germany have either witnessed or experienced discrimination in the workplace based on their race, age, gender, or LGBTQ status, according to a new study.
Job search website Glassdoor released the findings of its Diversity & Inclusion study, where it highlighted how discrimination in various forms affects workers in different countries.
READ MORE: High court to hear landmark LGBTQ+ discrimination case
Researchers found 49% of employees surveyed have either seen someone fall victim to or experienced abuse themselves. The report cited four main forms of discrimination at work:
Ageism (34%)
Gender discrimination (33%)
Racism (30%)
LGBTQ discrimination (24%)
The following is a breakdown of workplace discrimination rates based on the countries surveyed:
61% of adult US workers were more likely to witness or experience race/age/gender/LGBTQ discrimination than those in the UK (55%), France (43%) and Germany (37%)
42% of US employees have witnessed or experienced racism at work, compared to 37% in the UK, 30% in France, and 24% in Germany
45% of US workers were more likely to witness or experience ageism compared to workers in the UK (39%), France (29%) and Germany (22%)
Despite the alarming rate of workplace discrimination, many organizations reportedly employ a diverse workforce. In fact, more than seven out of 10 respondents said their company hires workers from different ethnicities and backgrounds.
READ MORE: Is your organization making this killer diversity mistake?
More than half of workers surveyed (56%) believe companies are more active in investing in diversity and inclusion (D&I) programs now than before. One area is hiring for diversity.
D&I-related roles have become more commonplace with a 36% year-over-year growth, according to Glassdoor's economic research. Since August, there have been more than 1,000 D&I-focused job openings advertised on Glassdoor.
Of the four countries featured in the report, the UK experienced the highest growth in D&I roles over the same period the year before, with a 106% increase in openings. Many of these positions were in the government, financial services and education sectors.
In Germany, D&I roles grew by as much as 79% over the same period. D&I initiatives have been launched in the country's education, government and manufacturing sectors.
Meanwhile, France had a 53% growth in D&I jobs, led by companies in the manufacturing, government and financial services sectors.
The US increased its D&I job openings by as much as 30%. These roles were mostly found in the education, financial services and healthcare sectors.