One-third of managers admit to doing bare minimum at work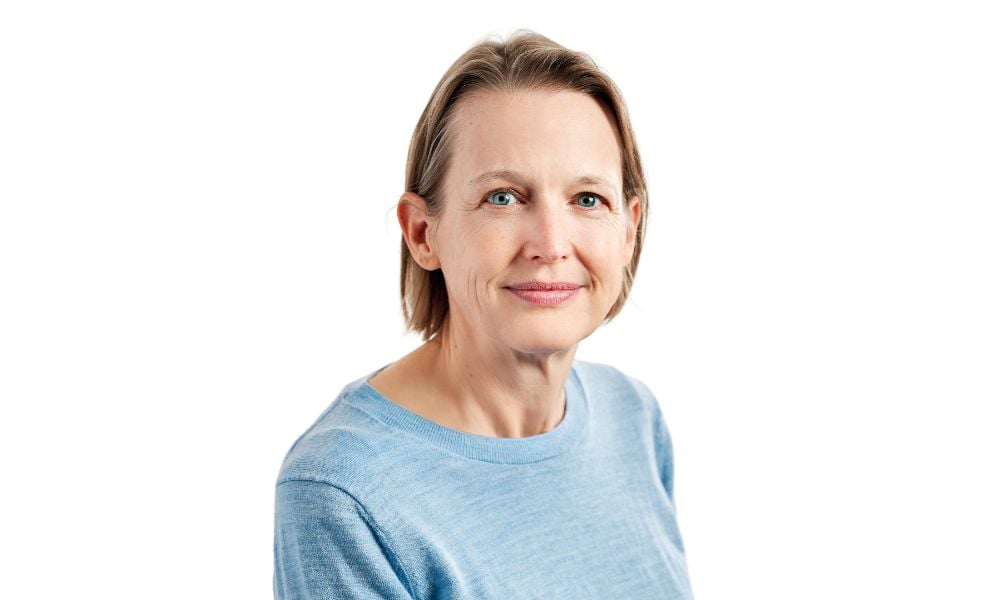 It's been a rough few months for middle management, with a new survey from Ceridian uncovering a burnout epidemic.
Ceridian's new Pulse of Talent report found that 89% of middle managers experienced burnout in 2023, with more than a third (34%) admitting that they don't feel fulfilled in their current role and three-quarters (74%) actively looking for a new job.
Speaking to HRD, Susan Tohyama, chief human resources officer at Ceridian, revealed that this miasma of ennui stems from overwork during the pandemic.
"The last couple of years have been difficult for everyone so it's interesting to see that middle managers have been the most directly impacted," she said. "Nine out of 10 middle managers went into this year burned out – which is actually higher than the general population. Middle managers are having to navigate a new way of working, balancing the demands of their superiors, their teams and the organizational direction as a whole.
"Middle managers also interact with the highest number of employees on a daily basis. They have to be adept at pivoting to change quickly as well as directing any changes down the line to their team members."
Why do middle managers lack support?
And it's a tricky position to be in. The data found that 69% of middle managers think that "feeling stuck" as they do is making them less productive, with three in 10 saying they've completely withdrawn themselves from workplace discussions and 31% admitting to doing the bare minimum.
"Middle managers don't believe their bosses are supporting them enough," says Tohyama. "They're not getting help with their career growth or aid in navigating this new world of work. In fact, only half of those we asked said they're getting any learning and development opportunities."
It's this missed L&D that will inevitably cost Canadian employers their talent streams. In today's tight talent market, upskilling the employees you have will be critical in remaining competitive.
Over eight in ten middle managers say that having a clearly defined career path makes them stay with an employer longer, with 57% appreciating the opportunity to upskill, 47% wanting to move on from their current role and 38% calling for a more personalized growth plan.
Mary Alice Vuicic, chief people officer at Thomson Reuters in Toronto, recently spoke with HRD about predictions for 2023, including internal talent development
Not all managers want to 'climb the career ladder'
However, don't make the mistake of thinking that all middle managers have C-suite aspirations. In fact, only 17% of those asked said they have ambitions to climb to VP level, whilst 24% would be happy becoming an organization subject matter expert.
"For a lot of people, it's just about recognition. Leaders need to understand what middle managers want in terms of career aspirations," says Tohyama.
"Everyone's definition of success has changed in the last three years. Maybe they've amplified what they want in terms of their own personal success, so it's not necessarily a career ladder anymore, it's just about being exposed to new opportunities."
Employees in general, not just middle management, are craving flexibility and autonomy in their roles. The pandemic changed the way we all think about our careers and our working lives – with workers wanting to align themselves to purpose-driven companies in roles they can really make their own.
As the world pivots to a more flexible approach to working, that doesn't mean that all employers are necessarily happy about it.
Don't just listen to your people – act on it
As Tohyama tells HRD, employees are looking for opportunities outside their current role to learn new abilities and diversify their skill sets – something which will stave off the management blues. And if you're wondering whether or not your organization has succumbed to the "slump", try looking more closely at your metrics, specifically engagement surveys.
"Make sure you're looking at the data from middle managers," says Tohyama. "Our survey shows that motivation levels of middle managers are dropping — only about 34% say that they feel fulfilled in their role. That inevitably will lead to a drop in productivity.
"As an HR leader, it's also incredibly important to prioritize your one-to-ones. Having those personal conversations, making sure your people feel valued, and explaining their future career options, is key."
And when you're having these conversations don't just listen, act on what your people are telling you.
"Leadership training needs to be a must going into 2023," says Tohyama. "When you're offering your training, make sure your managers actually have time to do it. There's no point in rolling out shiny new coaching models when your people don't have an hour they can spare.
"Remember, there are many reasons why people leave. But this survey shows that people will stay longer if a company offers defined career paths, if senior management is supportive, and if you offer flexibility in upskilling and development opportunities."