New data sheds light on why people are leaving – and how to stop them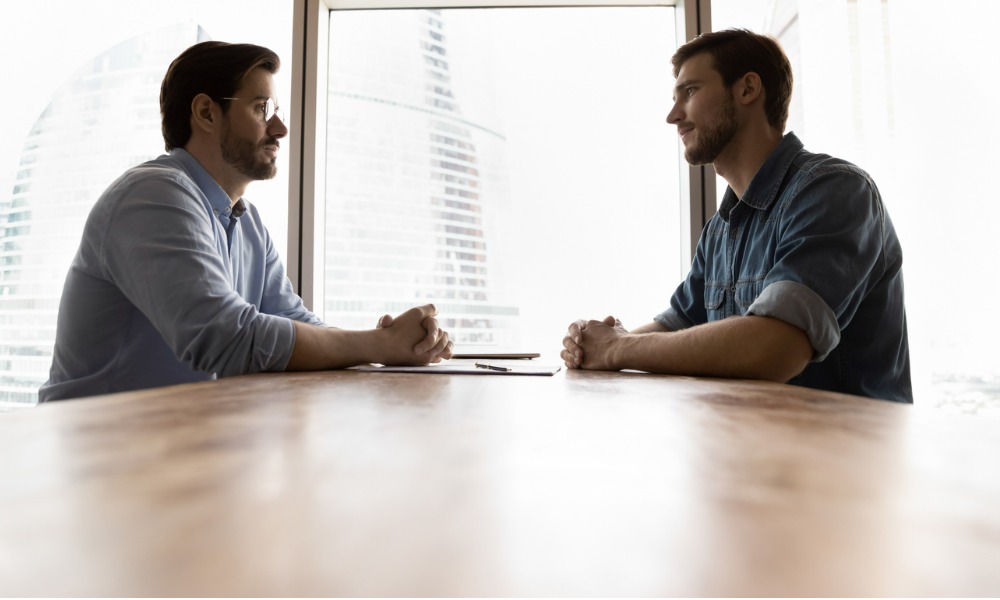 Compensation, burnout, and pandemic-related downturn – these are three of the main drivers of turnover in 2022, according to Gallagher research.
Released this week, the 2022 Benefits Strategy & Benchmarking Survey Report looked at the state of the Canadian workforce, what's driven change in the past 12 months, and what employers can expect to see in the New Year.
For more than half the employers (54%), compensation was cited as the main cause of candidate exodus. This factor leads by a large margin, surpassing factors such as company culture (13%), benefits (9%), and employee burnout and work-life balance (25%).
But it's not all about money. In fact, throwing pay checks at employees isn't necessarily guaranteed to make them stay.
Holding on to jumpy talent
Unsurprisingly, attraction and turnover took centre stage in the report, with the data focused on how employers can hold on to jumpy candidates. The report found that 80% of employers have boosted work benefit rewards to lure in talent – an impressive increase from 63% in 2020 and 2021.
"Retaining talent emerged as one of the top three concerns for employers in Canada," says Sarah Beech, CEO at Gallagher Benefits and HR Consulting. "Looking at that, year on year, it's only increased in 2022.
"There's no one solution for holding on to employees – and simply throwing money at the problem isn't a feasible, long-term remedy. Instead, organizations need to look at their employee experience."
As Beech tells HRD, employers should be assessing what employees actually want from their employer. By looking at the whole employee lifecycle — everything from compensation to benefits to retirement plans — employers will get further in their talent attraction, and retention, strategy.
"Looking at your culture, too," says Beech. "Do people treat each other with respect? Do teams work well together? Do people work well in remote work? It's really an all-encompassing approach that's going to build attraction."
Incentives over base salary increases
For some employers, raising wages simply isn't an option. With inflation biting and the rising cost of living on the increase, smaller businesses simply don't have the choice to hike salaries.
With a slew of pay rise requests heading towards HR in January, how can employers handle sensitive wage debates without increasing turnover and diminishing morale?
"It all comes down to communication," says Beech. "Employers need to explain to their teams how pay is calculated. Many employers are looking at performance-based job banding – just make sure there's transparency around career futures and what it means to get paid for performance.
"This could take the form of incentive pay or bonuses rather than changing base pay."
There's a push-pull between employers and employees, fueled partly by media reports around mass wage increases. Employees looking at their own organization may be disappointed with the lack of a pay rise.
"Successful employers are helping articulate the value of everything else that's offered, not just base pay," says Beech.
Bye bye baby boomers
The Gallagher data found that retirees made up 18% of turnover in 2022, with baby boomers opting out of the workforce post pandemic. The population is aging, however, there's also a talent shortage just as the boomers are coming to retirement age.
The pandemic also pushed back many potential retirees, with older workers opting to work from home during COVID. Now the pandemic is somewhat over, older employees are now taking that delayed retirement, which has culminated in a larger than normal sector of the workforce leaving en masse.
"Older workers might have decided they now have enough money to live comfortably and want to wind down," says Beech. "The pandemic definitely had a huge impact on the baby boomer retirement – that coupled with the aging population."
As for the future of the Canadian workforce, Beech believes employers have some challenges on their hands. Setting aside concerns around turnover and attraction, leaders need to put a focus on storytelling, innovation, and communication to thrive in 2023.
"Employees are going to look for more colour, more storytelling, more explanation of the full experience of working in an organization," says Beech. "People will be looking for more of a wow factor in the interview process – not just a quick chat and a Word document."