Uber's global talent lead discusses tech giant's hiring strategy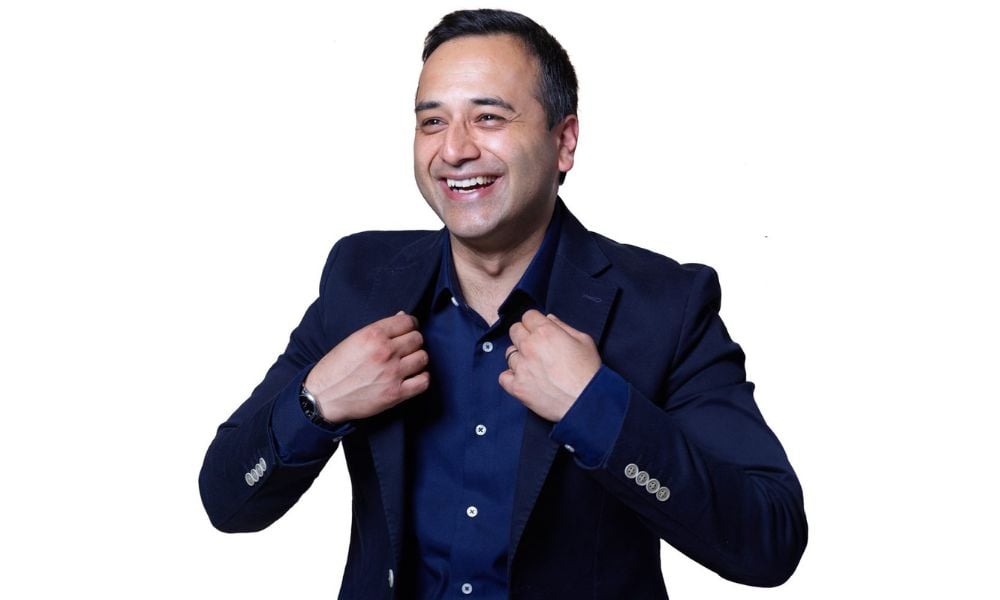 In today's tight candidate market, complacency is a talent turn-off. Speaking to HRD, Uber's global head of executive talent acquisition, Roopesh Panchasra, advised HR leaders not to rest on their laurels when it comes to top-tier candidate attraction.
"There's this assumption that if you work for a popular brand, then every single candidate will want to come to you," he says. "That's simply not the case. The tables have well and truly turned – where once recruiters would grill the candidates on why they wanted to work for them, now the candidates are in the driving seat. If you want to attract future senior leaders, employers need to sell themselves.
"What makes you an employer of choice? What sets you apart from the competition? Complacent recruiters won't get anywhere in 2023 – don't just assume people will flock to you just because you're well known."
'Great minds don't think alike'
And it's the same story in every industry. The global talent shortage coupled with inflation worries and the cost-of-living crisis is creating a perfect storm for employers. And for recruiters, it's only going to get worse.
Data from Korn Ferry predicted that by 2030 there'll be more than 85 million jobs going unfilled because there won't be enough skilled people to take them. This drought alone could cost employers up to $8.5 trillion in unrealized annual revenues.
One way of future-proofing your candidate pool is through investing in your talent attraction strategy. At Uber, Panchasra says their values are ingrained into every decision they make – which has contributed to an enhanced recruitment strategy. Known for innovative products and services, the tech giant seems to be aligning its culture as its unique selling point (USP).
"Uber has very well-defined values," says Panchasra. "And, if I'm honest, that's one of the main reasons I'm still there. While a lot of organizations build out their mission statements just to make their websites look good, at Uber everything revolves around one of our core values – specifically our 'build with heart' component."
Another of Uber's popular sayings is "Great minds don't think alike". Panchasra says they want senior leaders to bring different skill sets to the table.
"By seeking out diversity of ideas, we only make our teams, our products, and our talent attraction strategy even stronger."
Spotting a future CEO
And if anyone knows what it takes to thrive in recruitment, it's Panchasra. Having run global talent teams in Expedia, Workday and SAP, Panchasra's a dab hand at spotting future C-suite superstars in their early stages. Hunting down these "unicorn candidates" means knowing exactly what you're looking for – which, in future CEOs, is a strong sense of duty.
"Recruiting for the CEO spot means looking for people who understand the impact of their actions," he says. "Uber is a consumer product, so every candidate that we consider to be a potential employee is also a customer.
"These customers use Uber for their rides, they use Uber for their food delivery, so we need to ensure we treat them with respect - not only because we want them to come and work here, but also because they're ultimately impacting our top-line revenue."
It's about having someone who really understands the internal impacts of the decisions that they're making – and is able to enact their decisions with compassion.
For this, Panchasra is searching out "comfortable candidates", ones who essentially aren't looking to move. Industry-specific knowledge isn't a "must have" – but empathy is a necessity for future C-suiters. In fact, a recent report from Forbes found that 92% of employees believe empathy to be an essential trait in leadership – with 92% of CEOs believing their company is empathetic at heart.
The future of talent attraction post-pandemic
But spotting these empathetic, driven leaders is easier said than done – especially post-COVID.
A recent report from ManpowerGroup found that the global talent drought is at a 16-year high. And while nearly half of employers are planning on hiring during the third quarter of 2023, it remains to be seen if candidates are available.
"While it's encouraging to see employers have the intention to hire workers, it's been increasingly difficult for them to find the talent they need," says Jonas Prising, ManpowerGroup chairman and CEO.
"On top of the skills gap challenge, employers are dealing with wage inflation and competition for workers, as many are switching industries altogether to better suit their lifestyle… The need for organizations like ours to focus on reskilling and creating talent at scale has never been more important."
As Panchasra tells HRD, it's all fine speculating but no one has a crystal ball. Heading into the New Year, employers need to be wary of unpredictability – essentially be ready to expect the unexpected. There's a knee-jerk reaction on the tables, especially where cost-cutting measures clash with hiring demands and consumer growth.
"Because of the unpredictability of the economy, I think less employees will be willing to jump ship to another organization," says Panchasra. "I also think we'll see a rise in boomerang workers – past employees returning to their previous employer, perhaps for more money or a more senior title.
"Mainly, I really want to see employers realize that they can't scale their recruitment teams as quickly as they can downsize them. It's pretty disheartening for a professional in this sector to see a lot of organizations making talent and recruitment layoffs.
"The dangers of kneejerk downsizing means that you face a lag in hiring when you need to hire the most. Organizations should be investing in their recruitment teams – something I'm proud to say Uber is doing very well."