Arianna Huffington reveals the HR aspects you need to prioritize in 2023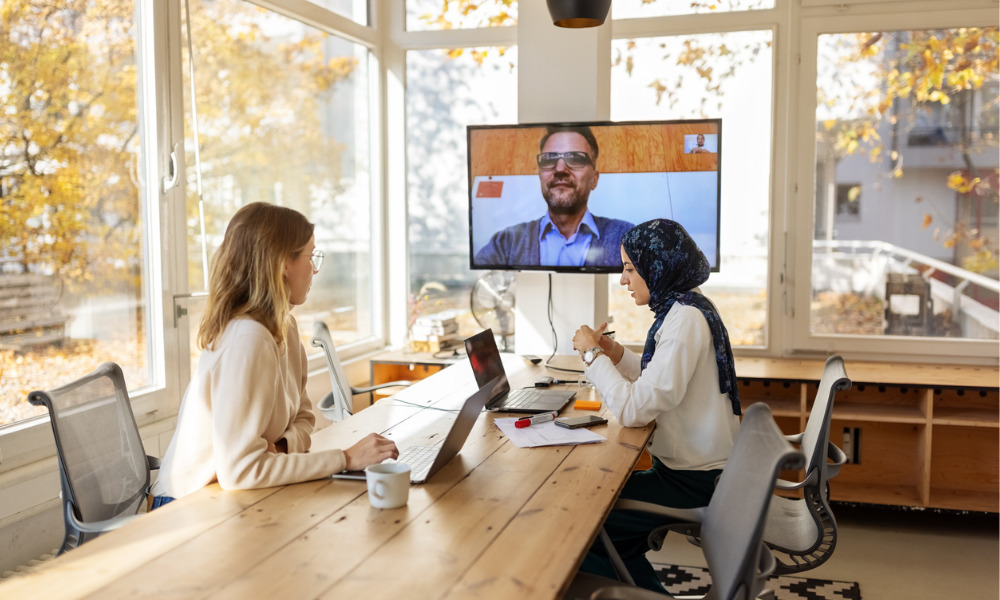 A lack of connection and a failure to see the bigger picture are just two of the main mistakes employers are making when it to comes to hybrid models. Speaking to HRD, Arianna Huffington, founder of the Huffington Post and behavior change technology company, Thrive, revealed that HR leaders need to focus more on rebuilding lost social capital in the workplace.
"One potential pitfall of moving to a hybrid work model is focusing solely on the logistics of where people are working and the technology that helps them connect with each other," Huffington told HRD. "Certainly those are important considerations, but so too is the challenge of how people are going to connect on a deeper level and rebuild the social capital that they accrued more naturally in the in-person pre-pandemic world. So companies need to put just as much thought into how they plan to build social capital, nurture connection and collaboration, and drive innovation among employees working remotely."
Remote work: Homework, bingo, and movies: Employees reveal bad 'remote work' habits
The sudden switch from in-office culture to fully remote over the pandemic was a whirlwind for HR leaders. Overnight digitization and an increased reliance on technology meant that leaders had to grapple with 10 years' worth of workplace evolution in mere weeks. And while it was necessary to keep businesses afloat, these sudden changes wreaked havoc on the status quo – leaving many HR leaders wondering whether culture can thrive away from the office.
"Company culture can survive in a hybrid world, but it's only going to thrive when a company is deliberate about replacing social capital and serendipitous connection with new, intentional rituals," added Huffington. "Thrive Reset is one of these hybrid tools. It's based on neuroscience that shows that we can course-correct from stress in just 60 to 90 seconds. In addition to the over 100 Resets we have produced on themes like gratitude, movement, and mindfulness, users can also create their own personal 60-second Resets by selecting images, quotes, and music that bring them calm and joy."
But what about those employers that insist on a fully in-office policy? Is it worth sacrificing potential new hires just to hold on to preferred practices? According to research from Momentive, 52% of employees would leave their current job if their employer insisted on an in-office return – with 11% vowing to quit on the spot. So how should employers broach this sensitive topic?
"We have seen our clients deal with these issues in lots of creative ways but it always centres around continuous and open dialogue between both the employee and the employer about their various concerns," Brigitte Weaver, senior associate at Katten Muchin Rosenman LLP, told HRD. "Some HR teams are having weekly one-to-one catch ups with employees who are struggling.
"To make the 'new normal' work, businesses should also reflect on the way they have previously done things for example, more frequent and more informal appraisals, publishing, attendance lists, meeting availability, breaks at lunchtime and honesty about family commitments in the working day etc. Clear parameters around these issues build a framework for good working practices and most importantly they encourage trust between the parties. In our view, hybrid working is a now a fact of life for many people and it is already driving recruitment and competition between firms. Employers need to seriously consider how their practices affect their brand in the market."
While there's this disconnect between employer demands and employee expectations, no culture – remote, hybrid, or in-office – will ever thrive. But, for Huffington, she believes HR needs to spend this time investing more in worker wellbeing and mental health – that'll be the key to success and retention in the long-run.
Read more: Politics and respect at work in election season
"Every company is going to have to decide what workplace model works for them," Huffington told HRD. "But what's clear is that the relationship between employees and employers has fundamentally changed. Employees no longer want to accept burnout as the price for success. According to a new report from Deloitte and the research group Workplace Intelligence, 57% of employees, and 69% of executives, say they're seriously thinking about quitting their job for one that better supports their well-being. So no matter what model a company chooses, the most important aspect will be whether the model is one that prioritizes employee mental health and wellbeing."