Productivity improves by up to 25% in an organization where employees are connected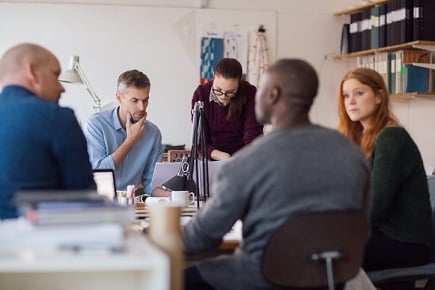 Since HR first came into effect, one of the main issues they've had to grapple with is how to successfully engage employees.

It's no great secret that an engaged workforce is a productive one – but how to measure, record and improve a company's work ethic is more than a case of annual reviews and broad legislation.

A report from the McKinsey Global Institute found that productivity improves by up to 25% in an organization where employees are connected.

With more and more emphasis on the importance of a connected and vibrant workforce – it's clear that the coming year will bring a slew of transformational tactics and revolutionary ideas for HR to implement.

That being said, why not make a start ahead of your competition, and take a look at our new special edition of HRD Canada, on the Pillars of Employee Engagement.

In this end-of-year edition, we speak to heavyweight names in the sector – including the Matthew Corrin, CEO of Freshii and former star of Undercover Boss – who reveals how staff engagement and a people-centric culture has helped his company grow from strength to strength.

And, if you're losing sleep over your performance management systems, have a read of our exclusive interview with performance expert Ian Cullwoick; who gave his top tips on how to bring productivity management into the modern era.

Use these holidays to stay ahead of the curve, and download Pillars of Employee Engagement here.