One leader says her employees won't advance if they can't prove their capability in this important – but often overlooked – area.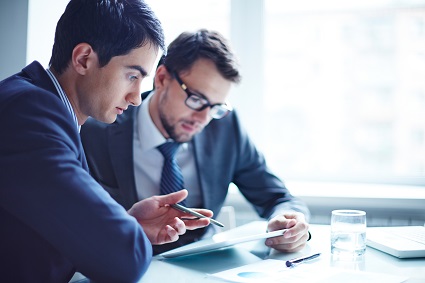 Employers may want to reconsider which competencies they cover in their employee reviews after one prominent business leader said her staff members simply won't advance if they can't prove their capability in this important – but often overlooked – area.
"When we're doing employee reviews and pretty early in the young professional's life, we tell them that if they're going to move forward in the company, they not only need to improve their skills but they need to learn to be a mentor," says Maureen O'Shaughnessy, principal at CS&P Architects.
For many years, O'Shaughnessy has been a strong advocate for supporting women in the male-dominated architecture industry and is a corporate member of the Canadian Association of Women in Construction. She's also taken on an unofficial HR role within the firm to promote the importance of mentorships – something she says is vital to securing not only women's success but the success of all employees and therefore the business itself.
"Mentorships give you the knowledge, the background, the support, not just in relation to technical skills but also in relation to your leadership and professional skills, your ability to have confidence in what you're saying and to be able to say it well."
That's why every employee at CS&P Architects is told from the outset that they'll be expected to mentor others and won't be able to progress if they can't do so.
"From the most junior to intermediate employees, they need to know that part of their responsibility to the firm is to mentor the people behind them and that's actually part of their job and part of how they're going to advance in their job," says O'Shaughnessy.
"There are very few things that anybody in this industry does alone so we all have to work as part of a collaborative team and part of that teamwork is to learn to mentor and learn that you don't work independently," she continues.
"During an employee review when someone asks how they can move forward, I've often said they need to learn to mentor their less experienced colleagues or even their peers because people have different skills sets," she adds. "That's part of how you move ahead in this firm."
O'Shaughnessy says encouraging a mentorship culture from the outset offers clear benefits to the employees involved but also benefits organizations too.
"One of the very good things, internally, that mentorship does for us is it's all about really great engaged employees and happy employees but it's also about succession planning because the more they learn, the more they're able to move up in your firm and start to take much more senior roles," says O'Shaughnessy.
"That's absolutely what we want from our young employees – we want them to know that they have a place to move to in the firm and a place to grow to."
O'Shaughnessy also has a warning for employers who aren't focussed on providing mentorship opportunities for their up-and-coming young talent.
"They'll pick up and go somewhere else and you will lose some really great people," she stresses. "If you can't help people by providing them the mentorship they need, or helping them go out there and get the mentorship they need, then they will feel that they can't grow and they need to grow because nobody wants to be stagnant."
Recent stories:
Fox hires new HR chief
Senior exec returns to job despite racist slur
Top leaders join forces to "hack" diversity gap