More companies are also implementing inclusive policies for people with disabilities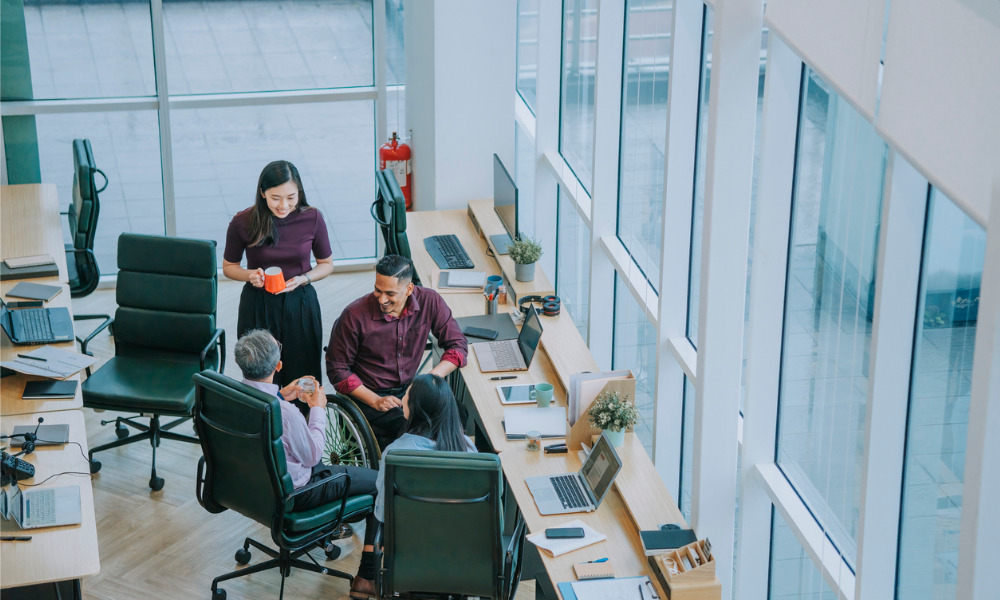 More people with disabilities are taking up roles in leadership and in the boardroom, according to a new report, as organisations see a high level of engagement on inclusion practices for the sector.
The latest 2022 Disability Equality Index (DEI) from Disability:IN revealed that 126 companies or 30% of its respondents have a senior executive who is internally known as being a person with disability, higher than the 99 companies in 2021.
Six per cent of companies also have someone in their Board of Directors who openly identifies as being a person with disability, while 10% of organisations have documents on nominations for board directors that specifically mention the consideration of people with disabilities.
In addition, 60% of the respondents said they have a company-wide external hiring goals for people with disabilities, 74% said they have expenditures with disability-owned businesses, and 66% said they use numerical data to track the progress in hiring people with disabilities.
"We commend the companies that are taking demonstrated, actionable steps to unlock opportunities for people with disabilities at all levels of a company, including in boardroom roles," said Ted Kennedy, Jr., co-chair of the Disability Equality Index and board member of the American Association of People with Disabilities, in a statement.
According to Kennedy, disability inclusion is the "new frontier" of corporate social responsibility as well as Environmental, Social, and Governance investing.
"To prepare for the future and create sustainable businesses, companies must engage their stakeholders with disabilities and weave disability inclusion into everything they do," he said.
Read more: How to create an inclusive workplace
Policies for people with disabilities
Meanwhile, a high number of organisations have implemented programmes and policies that welcome people with disabilities in their companies.
In the report, 96% of organisations offer flexible work options, 91% encourage employees to self-identify as a person with a disability, 84% provide wellness benefits beyond their employee assistance programme or mental health benefits, and 79% have employee retention and advancement programmes that focus on or include employees with disabilities.
In terms of recruitment, 61% of the companies surveyed said they make all job interview candidates aware of the option to request for accommodation for the interviews.
Jill Houghton, President and CEO, Disability:IN, said disability inclusion is now an "imperative" for businesses amid a global talent shortage.
"The global talent shortage requires companies to rethink how they hire, develop and cultivate talent. Disability inclusion is now a business imperative," said Houghton in a statement.
The report saw the participation of a record-high 415 companies, a 30% growth from the 319 companies in 2021.
"The Disability Equality Index helps companies identify and incorporate the modern practices that are essential to disability inclusion, equality and belonging. These companies are positioned to win the talent war, strengthen diversity, improve profitability and shareholder returns, and achieve sustainable growth," said Houghton.