To build a diverse workforce and an inclusive culture, organizations need to implement proven best practices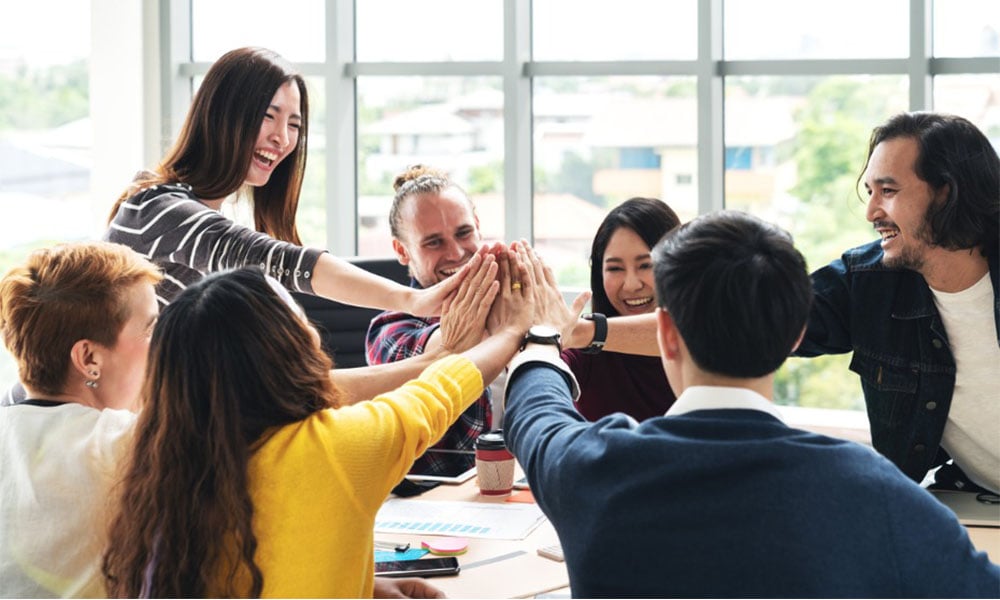 Workplace diversity and inclusion is one of HR's main challenges and top priorities. For instance, a survey by the Society for Human Resource Management (SHRM) found that 57% of recruiters have talent acquisition strategies that are designed to attract diverse candidates. However, D&I is not only about recruitment. To be able to build a diverse workforce and an inclusive culture, organizations need holistic change that they can achieve by implementing proven best practices.
Here are some tips to help organizations achieve diversity and inclusion:
Establish executive commitment and ownership
HR leaders can always create D&I programs, but without executive support, lasting change will not happen. Through the C-suite leadership's commitment, organizations can ensure D&I initiatives will rise to the level of priority needed to affect change. Leadership must move the effort forward in the following areas:
Framing the story
Nowadays, building a diverse workforce and inclusive culture is a priority that can be linked to business objectives. Does the company's workforce reflect its markets' diversity and interests? If not, what does the workforce need to change, and what impact should that change have on the organization's competitive capability? Since these questions are connected to core business performance, the answers to them are expected to come from C-suite leaders.
Raising the volume
There's no question that HR can build awareness for diversity and inclusion and enforce policies to improve everything from diverse candidate recruitment to employee experience in an inclusive culture.
However, only executive leaders can make it personal. They can question managers on their flexibility for working requirements, succession planning, or compensation of diverse employees. They can create and approve the message that will live in communications to employees, investors, or prospective customers. Ultimately, they can set the goals, ask the questions, and create the mandate needed to spur change.
Transforming expectations
Clear metrics and objectives create results-driven initiatives. Executive leadership can be held accountable for achieving change, whether a positive result in a compensation audit across the organization or in the percentage of diverse groups advancing to higher roles over a given timeframe. As executive leaders work with HR and lines of business, they can identify objectives, pass on the vision, and push the activity that will bring change.
Identify goals and metrics
When it comes to diversity and inclusion programs, relevant metrics are the key to ensuring accountability, sustaining and improving activity, and driving impact.
Diversity can be measured through headcount, while inclusion needs more focused attention. The good news is that there's a wealth of data to be tracked, and much of that data can help companies identify and address employee experience-related issues. A holistic look at metrics – and the data that can be collected across the employee life cycle – can give an accurate picture of where the issues lie.
The types of data being collected will ultimately determine the D&I strategy's direction. For instance, monitoring the proportion of different nationalities in a given market and location and comparing it to the company's employee mix can reveal some gaps. This approach can be brought to all levels and types of diversity, including age, gender, ethnicity, nationality, and religion. Legal counsel's input is crucial when collecting data, as laws vary greatly across states and countries.
When armed with a strategy that captures diversity and inclusion data and compares it to relevant thresholds in key areas of recruitment and employee experience, organizations can set measurable goals, according to Allegis Group.
Build a sense of belonging
A sense of belonging is essential for employees to be able to bring their best foot forward. It's one of the most significant psychological needs that need to be met for employees to feel connected with their employer and organization.
Be fair toward all employees
Fairness is a prerequisite for employees to feel accepted and valued. Unfair salaries and benefits packages for employees from different backgrounds result in unhealthy workplace culture and a lack of diversity.
Provide equal growth opportunities
Opportunity for growth is one of the main factors that attract and keep talent within organizations. Thus, employers need to be careful about offering fair and equal growth and career advancement opportunities for their employees.
Uphold innovation and creativity
To build a diverse workplace, employers must support creativity within their organizations. If innovation and creativity are not part of your primary business goals, it will be hard to build and maintain workplace diversity.
Educate employees
For diversity and inclusion to work in your organization, employees need to learn about the benefits and best practices to support those initiatives. It's not enough for upper-level management to be aware of what D&I means for business success and company reputation.
Advocate teamwork and collaboration
Employees expect their employers to do so. Thus, to attract and keep a more diverse workforce within your organization, teamwork and collaboration should be part of your main company core values.
Support flexibility in the workplace
Flexibility is one of the best workplace policies for attracting and retaining diverse employees. A PwC survey found that millennials value company culture that supports work-life balance more than older generations. Meanwhile, McKinsey's research found that a flexible work schedule is the top company value for women.
Restructure your hiring process
In recruitment, focusing on what company candidates worked at or what school they went to can often decrease the candidate pipeline's diversity. However, valid and reliable personality assessments are great tools to measure candidates' personality traits, motivations, and skills. A study of 150 companies found that companies using a personality test in their hiring processes had more racially diverse workforces, according to Smarp.
For more information on the best practices in workplace diversity and inclusion, check out this online course