Is there really a shortage of Black talent? A comment from Wells Fargo's CEO raises the question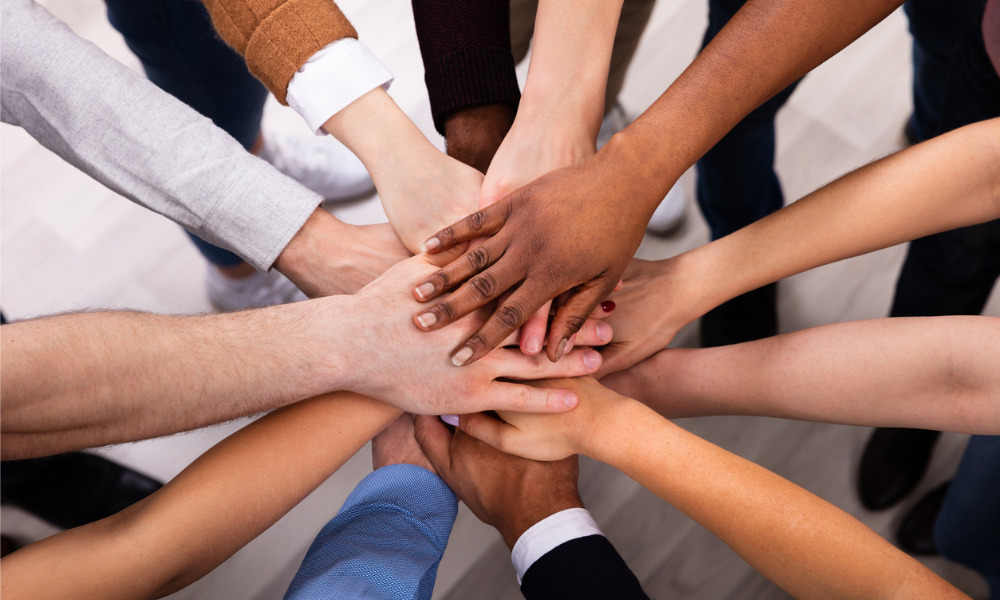 Wells Fargo CEO Charles Scharf has ignited social media criticism after a news report about his comment on the difficulty of recruiting Black talent made the rounds online.
In a statement posted by Wells Fargo on Twitter, Scharf said he was sorry his comment was misinterpreted.
"The financial industry and our company do not reflect the diversity of our population. We, at Wells Fargo, are committed to driving change and improving diversity and inclusion," Scharf said.
A statement from our CEO regarding the recent media reports: pic.twitter.com/HBdzDxoTdh

— Wells Fargo (@WellsFargo) September 23, 2020
The reaction stems from a statement attributed to the CEO in which he highlighted the US bank's failure to hit diversity goals because, he believed, there weren't enough minority candidates in the pipeline.
"While it might sound like an excuse, the unfortunate reality is that there is a very limited pool of Black talent to recruit from," Scharf purportedly said in a June 18 staff memo reviewed by Reuters.
Read more: 89% of HR employees expect solidarity with Black Lives Matter
But Scharf's statement appears to cast doubt on his company's plans to double the number of Black leaders in the next five years – a goal his team set at the height of the Black Lives Matter protests.
A company representative, however, clarified with Reuters that Scharf has long paved the way for more expansive diversity and inclusion programs under his leadership.
The CEO is "committed to deep and systemic change to increase diversity and has held several forums where there has been candid conversation and unfiltered feedback," the spokeswoman said.
Scharf is known for tying executive pay to the company's D&I initiatives, and has instructed talent acquisition teams to aim for a diverse range of candidates, particularly for high-paying positions, and to have an equally diverse set of recruiters to handle interviews.
Read more: 'Leaders should look inwards – to create real change'
But his notion of a "very limited" Black talent pool didn't sit well with business and community leaders from minority groups.
"If people say they can't find the talent, they either aren't looking hard enough or don't want to find it," said Black businessman Kenneth Bacon.
On Twitter, New York Rep. Alexandria Ocasio-Cortez criticised Scharf for his supposed "lack of talent" in recruiting Black workers.
Perhaps it's the CEO of Wells Fargo who lacks the talent to recruit Black workers. https://t.co/CI7CRriU3i

— Alexandria Ocasio-Cortez (@AOC) September 23, 2020
There are signs that suggest systemic change is under way, however.
Up north, for example, Corporate Canada is seeing a growing movement of top executives – under the BlackNorth Initiative – who are committed to combatting racism, breaking down barriers and creating more opportunities for Blacks and other underrepresented groups across the country.
And their number is increasing.
"In just two short months since we officially launched the BlackNorth Initiative, we've seen companies from across the nation, from both the public and private sector, as well as major banks, law firms, insurance companies and government come together and commit themselves to ending anti-Black systemic racism," said Dahabo Ahmed-Omer, Executive Director, BlackNorth Initiative.
"Together, we are working with industry leaders to be accountable and take action to address anti-Black systemic structures and reshape a new path forward that includes Black Canadians," Ahmed-Omer said.