Canada set to welcome 15,000 migrants from Western hemisphere this year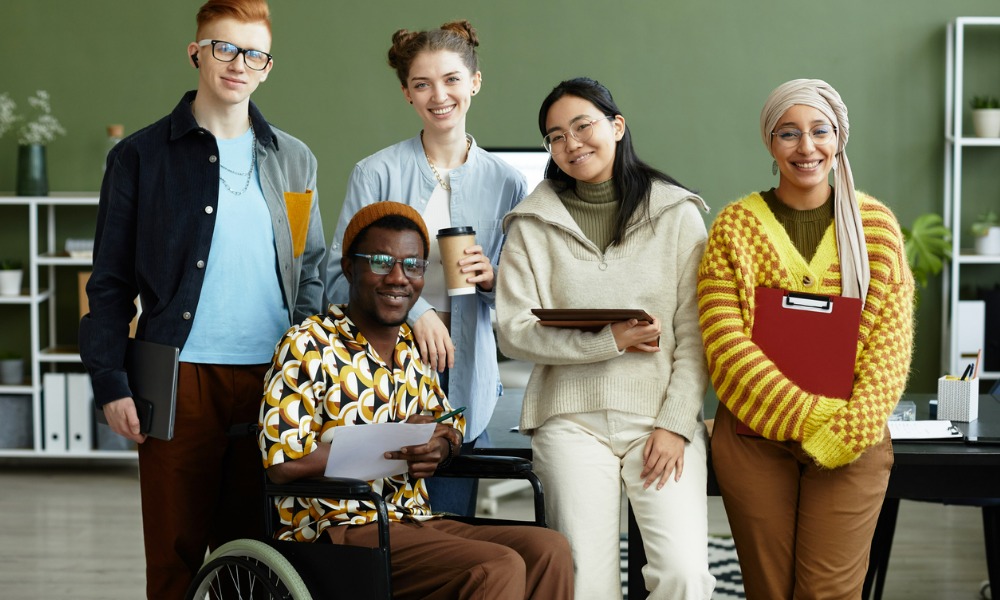 Canada and the United States have vowed to work together to further the cause for diversity and inclusion in both countries.
The two countries will continue to work toward fair and inclusive policies that benefit all citizens, regardless of sex, gender, or sexual orientation; race, ethnicity, or religion; age; disability; or geography, Prime Minister Justin Truduea and U.S. President Joe Biden said in a joint statement.
Building on previous bilateral and North American commitments, the two leaders expressed their determination to promote equality and eliminate discrimination, harassment, or violence.
"Canada and the United States remain committed to ensuring the full, equal, and meaningful participation of marginalized communities in our societies," they said.
More than seven in 10 (72%) of Black employees still experience some form of racism at work, according to a recent KPMG Canada report.
Trudeau and Biden also reaffirmed their shared commitment to promoting gender equality and empowering women and girls, saying that this is "essential for achieving a more peaceful, inclusive and prosperous world".
They underscored the importance of continued cooperation on the advancement of gender equity, including with respect to child benefits, early learning and childcare, pay equity, and women's entrepreneurship, among other issues.
One in five Canadian women don't think we'll ever solve the gender pay gap, according to a previous Indeed report.
Migrants workers, safety standards
Canada is also set to welcome an additional 15,000 migrants on a humanitarian basis from the Western Hemisphere over the course of the year. This is a move towards expanding safe, regular pathways offered throughout the hemisphere as an alternative to irregular migration, with a path to economic opportunities, Trudeau and Biden said in their joint statement.
"The Los Angeles Declaration on Migration and Protection enshrines our belief that irregular migration requires a regional approach centered on expanding legal pathways and humane border management and recognizes that we must address the underlying economic and security drivers of migration," they swaid. "Canada and the United States remain committed partners in advancing the principles of the Declaration."
Also, Canadian and U.S. officials may soon implement an agreement to apply the terms of the Safe Third Country Agreement to asylum seekers who cross between ports of entry. Trudeau and Biden vowed to remain in close coordination to implement the new agreement.
Recently, the Canadian federal government gave a two-year extension to a temporary rule allowing visitors to apply for a work permit and then work even if they are already in Canada. Foreign nationals who are in Canada as visitors and who receive a valid job offer will continue to be able to apply for and receive a work permit without having to leave the country until Feb. 28, 2025.
Canada and the United States also pledged to work together to create "a strong, environmentally responsible, and resilient North American critical minerals supply chain". The countries will explore and develop critical minerals extraction, processing, manufacturing and recycling opportunities that "meet strong environmental, sustainability, worker, health and safety" standards, the two leaders said.