Critics say failing to renew program 'huge mistake'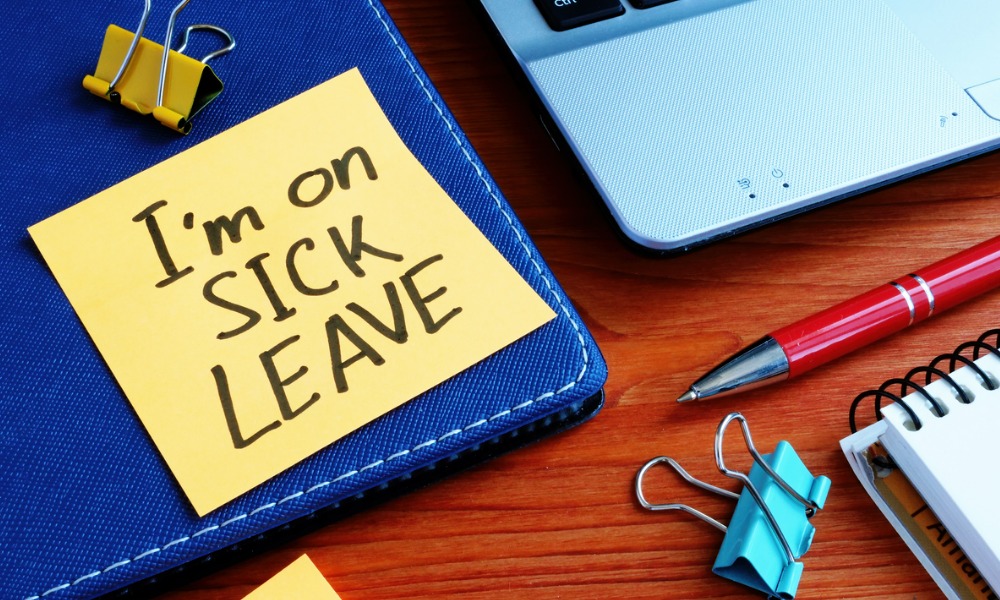 Ontario's paid sick leave benefit for workers who get a COVID-19 infection will come to a close at the end of this month.
This is because the program has served its purpose, according to the province.
"As a time-limited pandemic measure, the Ontario government introduced paid COVID-19 leave, a program designed to support people who needed to take time off work to isolate or get vaccinated.
"Ontario has now achieved one of the highest vaccination rates in the world, and consistent with the sunset date for this program, it will expire effective March 31, 2023," sources told CBC and Global News.
Ontario first introduced three paid COVID-19 days in April 2021 as part of the COVID-19 Putting Workers First Act, 2021. Employers provide employees with up to $200 of pay for up to three days. In July 2022, the government announced the program's extension until the end of March this year.
Numerous other provinces – including Prince Edward Island and Yukon – also introduced paid sick leave for those who get infected with COVID-19 amid the height of the pandemic.
'Huge mistake'
Putting an end to the paid COVID-19 leave program, however, is not an ideal move, said Mike Schreiner, Ontario's Green Party leader, in a CityNews report.
"I think it's a huge mistake not to renew that," said Schreiner. "We know it's better for workers to stay home when they're sick and it is very difficult for many workers to do that when they're in the impossible situation of saying hey do I pay the rent, pay the bills, meet my family obligations or do I go to work sick. We need permanent paid sick days in Ontario."
Meanwhile, John Fraser, interim Ontario Liberal leader, said the government should invest more into the program.
"People shouldn't go to work when they're sick, COVID or not, it actually decreases our productivity, it's not healthy for people to do that," Fraser said in the same report.
"I think that the government should continue with that program, I think they should make it permanent, I think they should make it more, but at the very least continue what they have because it supports people to not go to work when they're sick or make themselves sicker by going to work."
With the start of December last year, the much-anticipated 10 days of paid sick leave for private sector workers in Canada's federally regulated sector became a reality.
Ontario health workers are also now calling for the provincial government to legislate 10 permanent paid sick days immediately.
"We are outraged that the government has not taken any concrete steps to provide life-saving, employer-paid sick days to workers in Ontario," said Dr. Bernard Ho, emergency and family physician, said. "By ruling out the possibility of legislating at least 10 employer-paid sick days the Ford government has delivered another blow to Ontario's healthcare system."
Dental benefits
Meanwhile, Ontario will continue to provide portable health and dental coverage to workers without paid sick days, according to the Global News report.
Having announced plans in March to launch a new dental care program for low-income Canadians, Ottawa – in September 2022 – announced the program would be restricted to families with an income of less than $90,000 annually, with no co-pays for anyone under $70,000 annually in income.