'If you can't experience life working for us, then we're going wrong'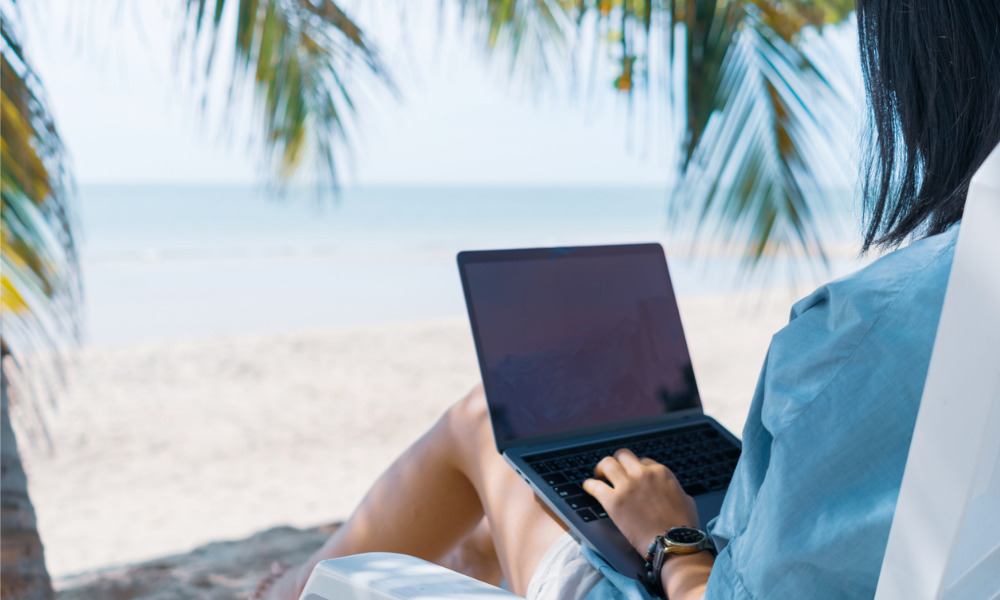 Experience marketplace Big Red Group has introduced a new benefit allowing its employees 30 days per year to work from anywhere in the world.
The parent company of RedBalloon, Big Red Group will allow staff to venture off to wherever they choose once international and state border restrictions ease and travel resumes. Whether it's a trip home to visit family or the chance to swap city life for the beach, employees will be able to follow their adventurous spirit without sacrificing their jobs.
Speaking to HRD, Maddi Robins, people and culture director at Big Red Group, said the idea came about while refreshing the company's benefits program earlier this year.
"Our team are inherently adventurers, explorers and we do have a good-sized expat community," she said. "I wanted to put something on the table that allowed them to be themselves at work because I think as employers, we are asked more than ever to reward, recognize and have benefits that apply to the whole person."
Read more: Flexible working: Is it given or is it earned?
Where previously a competitive salary and reward program were enough to attract and retain staff, now employers require a deeper understanding of what their employees want. Whether it's flexible working to juggle their role as a parent, the ability to travel and work at the same time, or volunteer leave to give back to the community, Robins said it is about listening to their people.
In the process of redesigning the benefits program, BRG used the quarterly employee survey to ask employees what they wanted to see on offer. They also looked at the company's most engaged teams to see what made them happy at work and consulted with the organization's two employee focus groups. This mix of survey and qualitive data gave the HR team a deeper knowledge of their people and importantly, how their needs had changed as a result of the pandemic.
Robins said that within BRG there's a feeling that both employees and the organization has been fundamentally changed by the events of the last year. It's what prompted the company to rethink its employee value proposition to make sure that in a talent-tight market, it was as comprehensive as possible.
"We're not the same business and we're not the same people anymore," Robins said. "People are intrinsically aware of themselves now and I think as an employer, you can take that as an opportunity to respond."
Read more: Workplace COVID-19 vaccinations could begin in September
By enshrining the benefit into a permanent policy, Robins said it's the company's way of committing longterm to flexibility and choice for its staff. Because working from home during a lockdown is one thing – and arguably, it's a necessity rather than a luxury. But enjoying the flexibility of being able to work from any location once the world opens up again is a very different scenario.
If employees choose to utilise the benefit, they have to consider things like internet connection and timezones, and it has to work for both employee and their team. But Robins said she didn't want the policy to be too rigid and end up defeating the purpose of flexibility.
The reaction to the new Work From Anywhere policy has been overwhelmingly positive – despite border closures putting a halt on travel for the time being. But Robins said that in what is a difficult time for staff locked down, the new policy offers something to look forward to in a future where jumping on a plane is back on the cards.
"We sell experiences and that's a beautiful industry to work in. If you can't experience life while working for us, then we're doing something wrong," she said.