Woolies joins the list of businesses offering to help rollout vaccinations in stores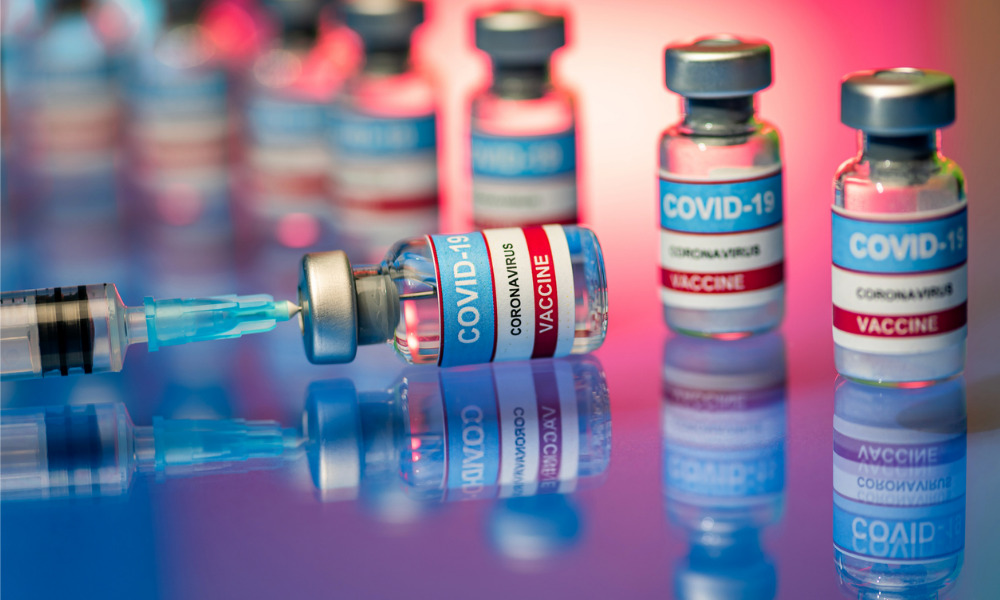 COVID-19 vaccinations could begin in Australian workplaces in the next two months as businesses offer to pitch in to help speed up the country's rollout.
Business groups met with treasurer Josh Frydenberg and head of the vaccine rollout, Lt Gen John Frewen, on Wednesday to discuss plans for employers to follow a model similar to workplace flu vaccinations. Business Council Australia boss Jennifer Westacott had previously said employers were in a good position to help speed up the rollout and could begin preparations now to ensure a smooth delivery once supply of the Pfizer vaccine is increased.
Representatives from industry groups and some of Australia's biggest employers like Telstra, Optus and Qantas, as well as supermarkets and the big four banks were present for the virtual meeting. As well as workplace initiatives, the group discussed how to communicate consistent messaging across the country's workforces to encourage a greater rate of take-up.
Read more: COVID-19: Should vaccine be mandatory for airline workers?
Speaking to HRD, Brigid Archibald, Managing Director for Qualtrics APJ, said it's essential that employers can understand and act on the exact needs of their employees to confidently navigate the process.
"For example, while some individuals will welcome the support and guidance, such as help making bookings or getting access to the latest information, others will want to decide for themselves," she said. "It means employers are going to need highly tailored and targeted programs to help encourage uptake, avoid adding further confusion to the issue, and ultimately prevent damaging the employer-employee relationship."
Research carried out by Qualtrics found 20% of those surveyed won't return to the office until their colleagues are vaccinated, and a further 30% were unsure if they felt comfortable coming back. Almost half of Australians surveyed said they expect their workplace to provide readily available information on vaccines.
Making it as easy as possible to get the vaccine is a key factor in encouraging high take-up. It's why workplaces play such a valuable role. Already, many businesses have implemented vaccine leave to enable employees to get the jab without it impacting their workday. But bringing vaccines into workplaces would go even further in making the process easily accessible for the masses.
General Frewen said workplace rollouts could begin in September around the same the vaccination will be offered to the younger population. But as always, the timeline hinges heavily on increasing supply to states and territitories.
"Certainly from around September or October when we have greater access to the vaccines, I think that might be when workplace vaccination could be opened up," he said.
Supermarket chain Woolies has even offered to host public vaccine pop-ups in its regional distribution sites and shopping centres. Similarly, Bunnings has said its open to discussing how it could help facilitate jabs. During the early days of the pandemic, Bunnings car parks were utilised as drive-through testing clinics.
Read more: COVID-19 vaccine: How employers can reduce hesitancy among staff
Australia's botched vaccination rollout has been blamed for the current Delta variant outbreak raging across Sydney which began with an unvaccinated limo driver transporting international flight crew. Australia has fallen to the bottom of OECD countries in its vaccine rollout, due in part to limited supplies of the Pfizer vaccine and increased fear surrounding the AstraZeneca jab for under 60s. So far, just over 8.4 million jabs have been administered and 7.4% of the population is fully vaccinated.