Should new employees be allowed to work remotely from day one?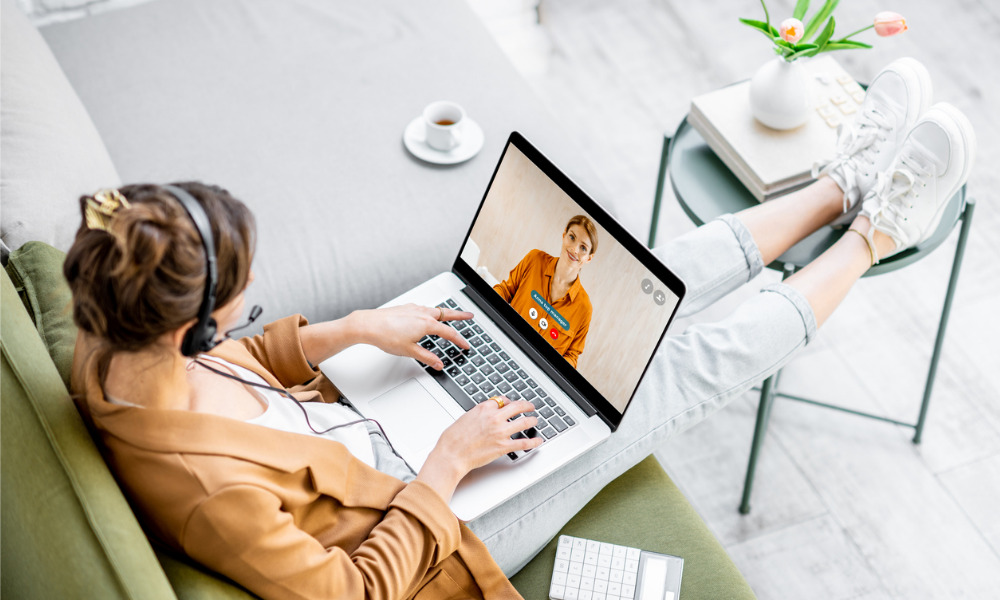 Working flexibly – it's the hot topic at the centre of conversation for both employers and employees. According to Randstad's 2021 Employer Branding report, work/life balance is now the #1 priority for jobseekers in New Zealand, topping salary and benefits for the first time.
Pre-pandemic, the idea of hybrid working and the autonomy to switch between office and home was a perk offered to only senior or long-standing employees. They'd paid their dues, solidified their place in the business, and as a result, they were afforded the freedom of choice.
But now, the ability to work flexibly is something jobseekers are demanding. And in the talent-tight market both Australia and New Zealand are facing, employers have far less power to say no. If employees proved they could work remotely when they needed to during lockdown, why should they revert to being in the office five days a week? That's the battle playing out for many HR leaders in the region and it begs the question, should working flexibly be given or is a right to be earned?
Read more: Flexibility set to be key battleground issue as employers push for office return
Speaking to HRD, Jay Munro, Head of Career Insights at Indeed, said it's important to be open and honest with jobseekers early on in the recruitment process about what levels of flexibility the company can offer.
"Organisations should offer the same options for flexibility to all employees - existing or new - but they can adjust the level based on the job function or business unit," he said. "Some departments may introduce flexibility in a scheduled way, requiring staff to be in the office on designated days, but allowing them to work remotely the remainder of the week.
"Flexibility that goes beyond working location should be built into wider employee engagement programs and policies, such as the ability to leave early to attend to health and fitness needs, or other commitments.
"To do this, we need to shift our view of what productivity means – it isn't based on the number of hours put in, but the work and outcomes achieved."
One of the biggest concerns around offering flexibility to new hires is how to navigate the onboarding process and ensure their integration into the business doesn't suffer as a result of working remotely. While in lockdown, new hires have little choice but to stay home. But when restrictions ease and staff can return, Munro said it's important to coincide training and catch-ups in person when other team members will also be in the office.
"For new employees working mostly or entirely from home, HR could consider asking them to come into the office on specific days for training, to meet the team in-person and to fast track their learning," he said. "What's important is that the conversation around flexibility and onboarding is had early and is an open dialogue between both parties."
Read more: Kathmandu's HR lead on flexibility, freedom and the great outdoors
Again, it's vital for both hiring managers and jobseekers to be upfront about their flexible working expectations. Just like salary and benefits, Munro said jobseekers will be looking to negotiate depending on what their ideal scenario is and employers should be willing to listen too.
In the war for talent, flexible working options are proving a significant draw. The desire to have more autonomy over our lives and create a better/work life balance is one after-effect of the pandemic that isn't going away anytime soon.
"For hirers, be prepared that if flexibility relates to working location, such as being in the office or remote, you need to consider the individual's perspectives on their own health, safety, and wellbeing," Munro said. "Showing that you respect existing or potential employees' decisions and views about their safety demonstrates you are committed to creating safe and comfortable working environments for all."