Standard Chartered Bank's head of HR digital service on going from 700 to 38,000 employees working flexibly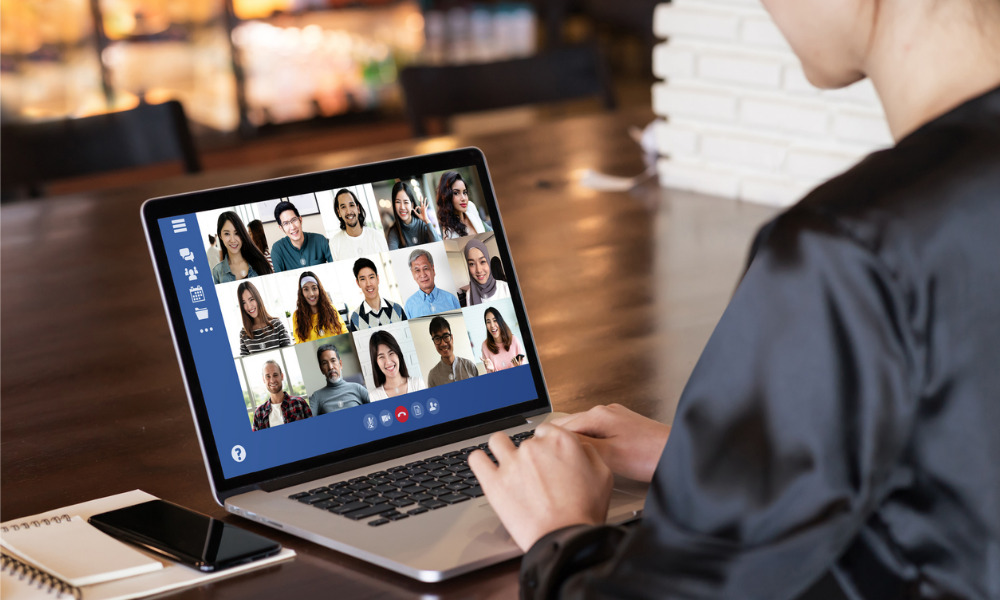 Without a doubt, the global pandemic has changed the world of work. But what is yet to be seen is whether the rise of hybrid and remote working will truly be here to stay. Some organisations, particularly in the tech space, have embraced their employees' demand for flexibility with open arms. While the leaders of other, more traditional businesses are keen to see the return of staff to the office.
For Standard Chartered Bank, the pandemic has shattered the myth that those in the banking industry cannot work flexibly due to the high level of regulation and compliance. Speaking at ServiceNow's Now At Work event earlier this month, attended by HRD, the bank's head of HR digital service & employee experience, Laura Cole, said COVID-19 has been a catalyst for the organisation to redesign how employees work and make flexibility a long-term commitment.
"We believe that if we offer flexible and hybrid working to our employees, and future employees who come into the organisation, it will differentiate us not just from the other banks but other organisations too," she said.
"For us, it was an opportunity to attract more talent and there's a diversity and inclusion benefit there I think too, because you do have individuals who benefit from that degree of flexibility if they've got carrying responsibilities, for example. We really saw it as an opportunity to redesign our future of work."
Read more: Flexible working: Is it given or is it earned?
Pre-pandemic, the bank had around 700 people on formal flexi work arrangements but almost overnight, working from home became the norm. Futher down the track, as conversations around return to work began, the organisation used the ServiceNow platform to carry out an expression of interest process. They asked employees what flexibility looked like for them in an ideal world, and soon learnt the desire for choice centered on both when and where employees work.
The HR team then spoke to business leaders about how flexibility would work at an operational level, before matching the two to create a top-down and bottom-up approach. Cole said they didn't want to rush the process and come out with a bold stance, only to change their mind later down the line. They landed on hybrid working being a 'best of both worlds' way forward. From there, the HR team had to get to grips with operationalising hybrid working at scale across eight of their biggest geographies. One of the key tools they utilised was knowledge articles which answered FAQs and provided information as employees submitted their flexi work applications.
"In the end 38,000 colleagues in those phase one markets applied for formal flexi work arrangements, which actually meant a heap of traffic was going into our myHR portal," Cole said.
"What we saw was the effectiveness rate of things like our knowledge articles at 95% and as a result, we only had 2,500 queries raised.
"If you think you've got over 30,000 colleagues who have raised an application, they've read the knowledge articles and rated them as effective, so what we saw was a clear case deflection. They felt they didn't need to ask the HR team because the quality of those knowledge articles was really good."
Read more: Top 50 companies with the happiest employees
The team also used ServiceNow's suite of functionalities to publicise the deadline to apply for flexi work and streamline the workflow management. Cole said they were also able to customise the process to include the bank's third party declaration that all employees working from home are legally required to sign. Previously, it would be manually sent by the HR team for employees to print, sign and return. But by automating that process through the ServiceNow platform, they've saved hours of work for the HR team.
It's just one of the ways Standard Chartered Bank is transforming its HR processes through the use of technology.