Overall happiness scores were above 90%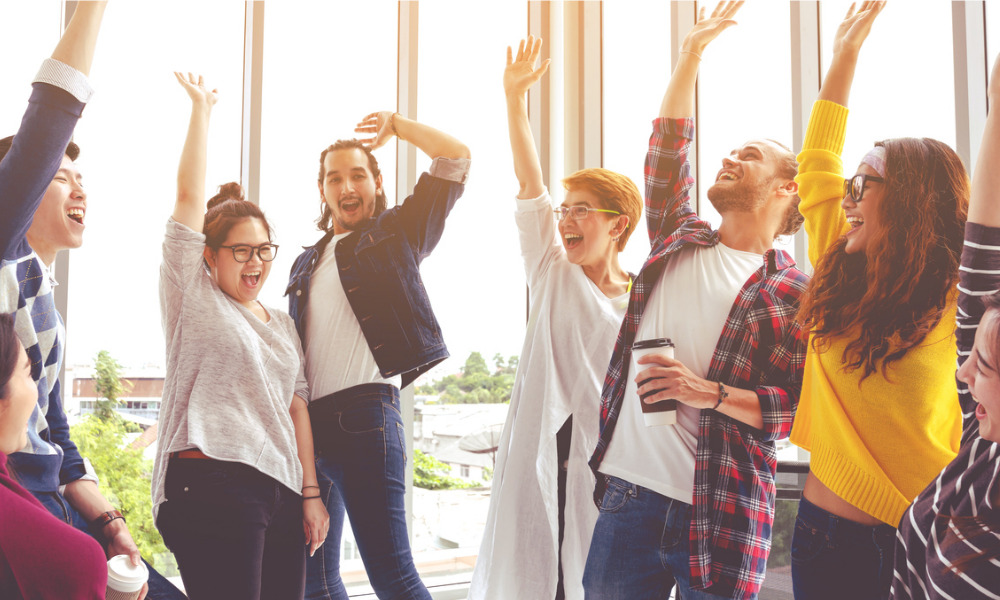 Computer software company Adobe and hearing aid manufacturer Eargo led Comparably's Best Company Happiness 2021 for large as well as small and midsized companies, respectively. Comparably's list made up of 50 large companies with over 500 employees, as well as 50 small and midsized companies employing 500 people and below.
Adobe led the larger companies, and was followed by RingCentral, HubSpot, Peloton, Microsoft, Farmers Insurance, IBM, Medallia, Zoom Video Communications and Experian in the top 10.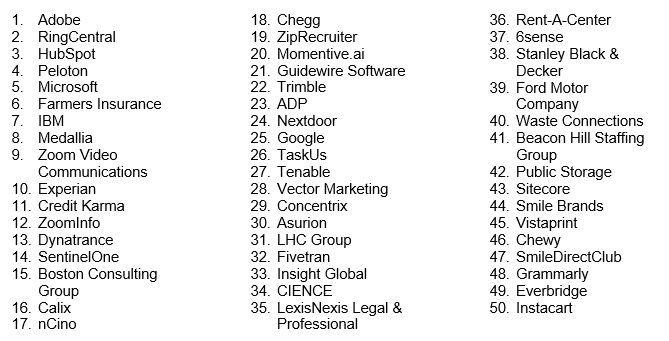 Comparably's findings also said that the overall happiness rating for large companies was 91%. An average of 95% said their work environment was positive, 93% said they had clear company goals they were interested in, and 88% said they were excited about going to work each day.
Read more: What's the key to achieving workplace happiness?
Meanwhile for small and mid-sized firms, Eargo was followed by Pipefy, then Alida, GoodRx, Fetch Rewards, Verisys Corporation, Mixpanel, Ordermark, Nylas, and Civic Financial Services.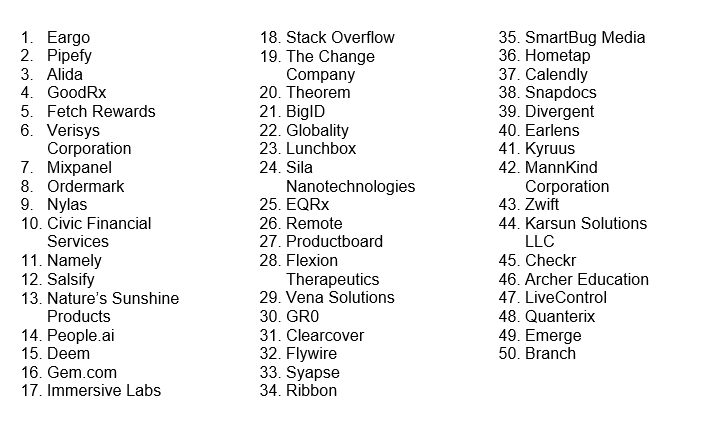 The overall happiness score for small and mid-sized companies was 94%. An average of 98% said they had a positive work environment, 96% said they had clear company goals that they were interested in, and 92% said they feel excited about going to work each day. The list and key findings are based on the ratings from anonymous employees that were pooled starting September 17 last year until September 17 this year.
"In our annual analysis of where the happiest employees are, Comparably looks at a combination of metrics that contribute to happiness at work, from fair pay, benefits and clear goals to excitement for the company and the work itself," said Comparably chief Jason Nazar. "Despite the challenges of the past year-and-a-half, the top-rated companies on the list succeed at meeting the needs of their workers across these important factors," he added.