New study is an eye-opener for HR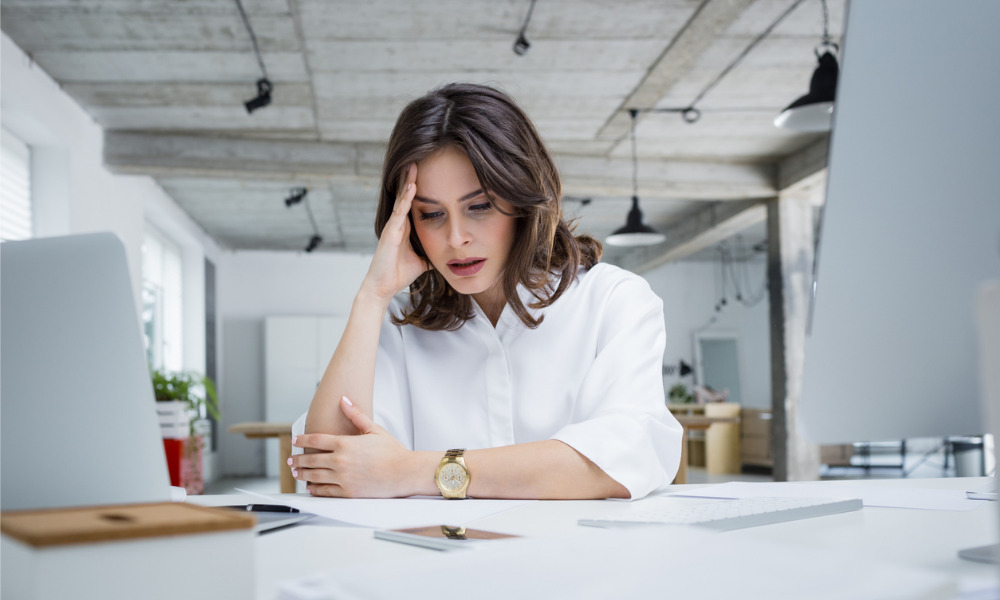 Have you ever found yourself feeling stressed by the noise of an open-plan office? It might be a chatty co-worker sitting a few desks away or the collective hum of a team catch-up at the other end of the office, sometimes it can feel impossible to focus on the task in hand. Sound familiar? If so, new research proves you're not alone.
A new study carried out by researchers at Bond University looked at the causal relationship between working in an open-plan office and the physiological impacts on our bodies. By measuring heart rate, sweat levels and facial expressions, it recorded how the participants responded to the noise around them while carrying out a focused proof-reading task. They were also asked to report their feelings on a mood scale.
Remarkably, the researchers found noise from an open-plan office caused a 25% rise in negative mood and a 34% increase in sweat response over an eight-minute period. Bearing in mind that outside of the research parameters, employees spend far longer than eight minutes doing focused tasks over the course of their working day, it raises real questions about the psychological safety of open-plan officers.
Read more: Flexible working: Is it given or is it earned?
Speaking to HRD, one of the study's authors, Dr Libby Sander, Assistant Professor of Organisational Behaviour at Bond Business School, said the noise in open-plan offices has always been one of the most common workplace complaints but there was little research to show the physiological impacts.
"It was only a very short exposure which means that the results are significant but also conservative because they're likely to be much more significant over the course of an entire day if you're exposed to this," she said.
"As well as an increase in negative mood and sweat response, we also found an increase in heart rate which is stress indicator, but that people's performance didn't necessarily change in those eight minutes on the proofreading task. What that means is that people are battling through the noise, but over a longer period we would definitely expect that performance to be impacted."
Interestingly, when researchers studied the AI facial recognition software, participants were supressing their moods from impacting their facial expressions. While they may not have looked bothered on the outside, the physiological responses - increased sweating and heartrate – showed they were feeling stressed. It goes to show that what HR leaders may see when they look across an office of workers, may not be telling the whole picture.
Sander said the research is a vital piece of the puzzle for HR when it comes allowing employees to work in a way that suits them. The degree to which people are affected by noise around them will vary from person to person. Some employees may be better at zoning out noise or have a higher tolerance to distraction, whereas others will be easily affected – particularly if they've spent long periods working from home in silence.
Already we know employees want to hold onto the flexibility they've gained as a result of the pandemic. But this research shows that allowing employees to enjoy a mix of a quiet home working environment with a nosier, more social open-plan office could also have huge wellbeing benefits too.
"Before the pandemic, people would often say they preferred to come into the office early or stay late when it's quieter," she said. "In my view, now that we know people can be really productive at home, if you can work from home and most of your work that day is not collaborative, it seems silly to come into the office early or stay late for peace and quiet when you could have that at home."
Read more: Workplace COVID-19 vaccinations could begin in September
But there are other things HR leaders can do to tackle noise issues, aside from embracing hybrid work arrangement. How employees are arranged in the office can have a big impact and HR leaders may want to consider grouping those with a louder, more collaborative job, like sales or marketing, further away from employees who tend to do more focused tasks, like finance or HR.
HR leaders can also bring in experts to measure the various workplace noise levels throughout the day to pinpoint any particularly loud areas. This is particularly vital during an office refurbishment, when HR should be working with the facilities staff and the designers to minimise the impact of noise. Sound masking technologies like ambient noise could also be utilised to reduce the level.
"Acoustics is often forgotten about or written in right at the end because it is expensive, but it's so important because the cost of lost productivity, disengagement and turnover is far more than the cost of the acoustic treatment," she said.
As many organisations consider their return-to-work plans, albeit something that has been put on hold in Sydney for the time being, it's important to remember that employees may struggle to readjust to a loud, open-plan office. What's more, workspaces are likely to be even noisier, buzzier and more collaborative than they were before. Many people will be enjoying the return to seeing their colleagues face-to-face, but it may also take its toll on their wellbeing when it comes to concentrating on focused tasks, and so it may be useful to ease employees back to the office gently.