Health-care workers said the pandemic increased their anxiety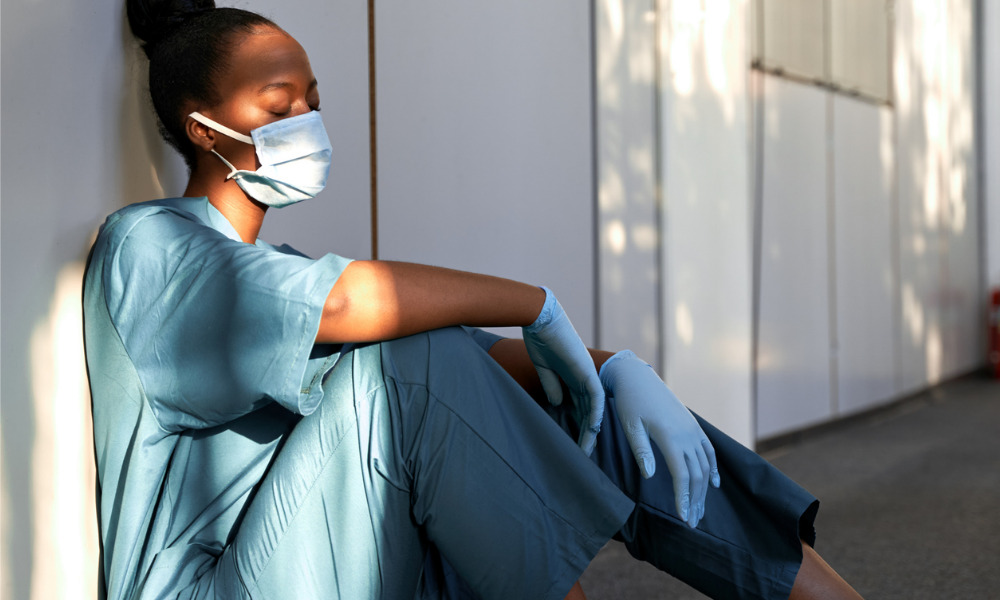 About 12,500 health-care workers in British Columbia are already considering of leaving their posts in the next two years because of the pandemic, according to a recent survey.
This number is equivalent to one in four health-care workers, said the Hospital Employees Union, which represents over 50,000 members serving in all areas of health care.
Union spokesperson Mike Old attributed the numbers to the effect of the pandemic on the workers' mental health, CBC reported.
According to the union's survey, 60% of the union members said the pandemic has accelerated their burnout, anxiety, and fatigue.
Meanwhile, two-thirds of the respondents claimed that their workload has increased amid the pandemic.
"While working in health care has always been pretty stressful … there were some significant staffing challenges throughout the system even before the pandemic hit, but there's really no question (that) the pandemic has really compounded some of those issues," Old said as quoted by CBC.
"Health-care workers really are at the end of their ropes right now," he added.
The increased workload stems from recent provincial policies that limited some workers to a single facility to prevent COVID-19 outbreaks.
According to Old, while the union "strongly supported" the policy, there are still "some consequences" to it.
Read more: Province mandates vaccination for workers
Recruitment efforts, problems
To help alleviate the shortage of manpower in the sector, British Columbia has launched a Health Career Access Programme to applicants even without health care-related education.
"The Health Career Access Program provides a path for applicants with no health care experience to get hired and receive paid employer sponsored health care assistant training as part of their employment," said the government in its official portal.
While the initiative was helpful, Old said most of the people who participated were already working in some hospitals for food and custodial services, CBC further reported.
The spokesperson expressed his concerns that recruiting initiatives will slow down even after the pandemic, keeping the sector understaffed and its workers suffering from burnout.