The past few months have been anything but easy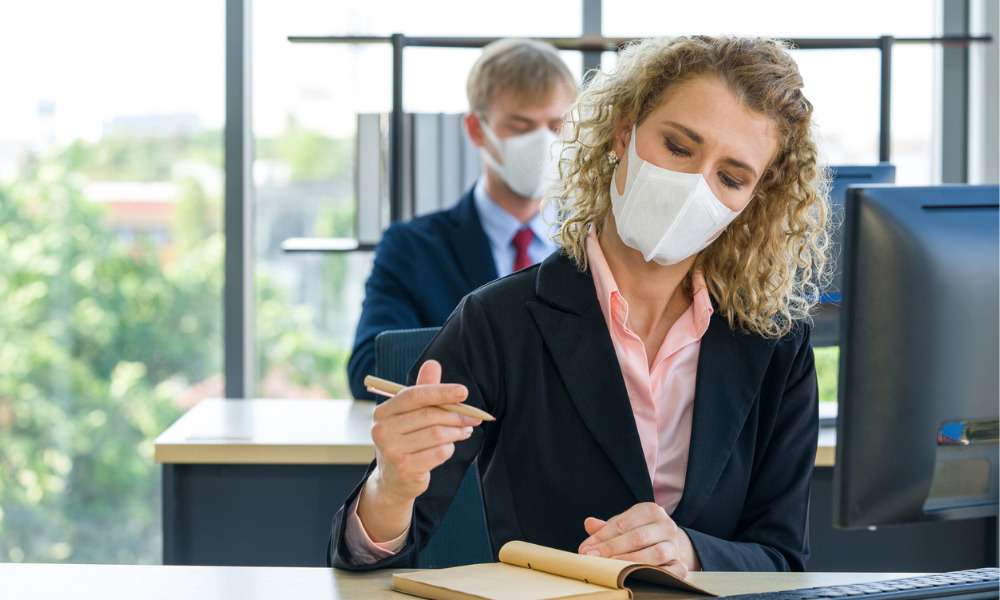 The past few months have been anything but easy. The ongoing COVID-19 pandemic has overturned both our personal and our professional lives – forcing us rethink how we approach daily activities. Through it all, HR leaders have shepherded companies through the chaos – helping the C-suite navigate these uncertain and uncomfortable times.
HRD spoke to Lynn Brownell, president and CEO of WSPS – sponsor of the webinar 2nd Annual Health and Safety Leadership Survey Insights. Brownell shed light on some of the insights of WSPS' recent report and revealed how health and safety in the workplace will be one of HR's top priorities in 2021.
"The events of the last twelve months have pushed organizations and individuals to the limit," explained Brownell. "Sadly, many families, communities, and businesses have been devastated by COVID. Many are still hanging on by a thread trying to adapt to new health and safety requirements, continued lockdowns, and stay-at-home orders. And, we are all bracing for another potential wave."
Read more: Employee engagement: The key to getting it right in a remote world
WSPS' survey highlighted an organization's authentic need for all-encompassing workplace health and safety strategies. According to the report, 82% of employers admit they're focusing on implementing better health and safety protocols this year.
As we continue battling the current COVID-19 pandemic, employers are faced with yet another emerging workplace concern – poor psychological wellbeing. In fact, according to WSPS' report, mental health is the main area of consternation for 70% of organizations – followed by stress at 68%.
Read more: Why employee engagement matters more in tough times
"This survey, quite unintentionally, has revealed just how devastating it can be when businesses are not committed to health and safety," continued Brownell. "By pure chance, we captured responses, pre-pandemic, that we can now compare with responses one year into the crisis. If ever there was a business case for investing in the health and wellbeing of employees, customers, stakeholders, and the community, it can be found in these pages.
"I am proud of the work that organizations across the province have done and continue to do to take care of their employees, customers, and communities. I hope that findings such as nearly 90% of respondents indicating that people at all levels of their organizations are actively involved and engaged in health and safety are a harbinger of things to come. I also hope that this survey moves more organizations along the continuum toward creating a culture of health and safety so that the hard lessons learned from the pandemic have not been in vain."
To hear more from WSPS and their exclusive survey, register for their webinar here.