What are some positives we can take from the pandemic?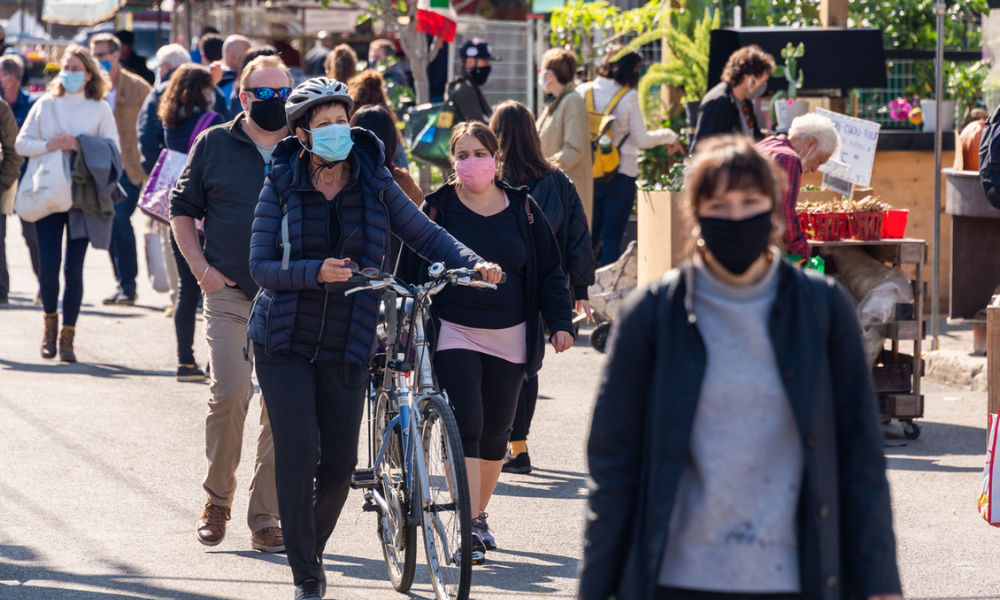 As Canada begins to emerge from the pandemic, it finally feels as if there's a light at the end of the tunnel. The past few months have been one big chaotic, disruptive, anxiety-inducing mess – with more and more Canadians reporting escalating mental health issues. But now, after living in this state for over a year – we've all become unusually comfortable in it. Our reality co-exists with COVID - so how do we now make that transition to living with it long-term?
Vaccine violence at work
HRD spoke to Lee-Anne Lyon-Bartley, executive vice president health, safety, environment & quality (HSEQ) at Dexterra Group, who revealed the key considerations for HR as we emerge from the pandemic.
"How do we make the shift from COVID to non-COVID?" posited Lyon-Bartley. "How are we going to manage things going forward forever and ever? In Ontario, there's still a lot of questions around workplace legalities – particularly mandated vaccines. One of the lesser talked about points around vaccines is the propensity for workplace violence. Vaccines have become such a divisive issue – one which makes people very angry. We've talked about it within Dexterra Group, that we really shouldn't be vaccine-shaming. At this point, in our company, it's up to the individual to make the choice to vaccinate or not, although of course we highly encourage it. Many organizations will probably continue to go down the road, so I think we need to pay attention to the risks and hazards of that approach."
Culture shift in Canada
But it's not all doom and gloom. Despite the grim nature of COVID, the pandemic still acted as a catalyst for organizational-wide change in Canada. The virus allowed provinces to adopt hybrid models, to enhance virtual communication, to facilitate accidental innovation – all of which we may have been waiting years to experience had it not been for COVID.
"I'm all about #SafetybyPositivity," added Lyon-Bartley. "I always want to identify the good things that come out of any circumstance or situation that can further build a great culture around Canadian workplace health and safety. For example, there was a lot of focus around the hierarchy of controls, which is well-known in health and safety, in terms of how to work through all of the different controls that needed to be put in place to manage COVID. The pandemic brought this idea to the forefront, making it normal to have those types of discussions and look at the best ways eliminate hazards in the workplace."
Frontline heroes
Another Canadian culture shift is a renewed appreciation for frontline workers. Traditionally, these employees are lower paid – yet in the pandemic we relied on them immeasurably.
Read more: The pandemic is taking a toll on women's career growth
"I love the idea of giving more credit to those lower-level positions all of our organizations have and realizing the value these positions bring to an organization," explained Lyon-Bartley. "We've learned that without some of these roles, our companies wouldn't run as well as they could. This idea of celebrating the worker more is another positive. It has a great positive impact on employee morale, engagement, and even motivation - which we all know are factors that impact overall workplace health and safety."
To hear more from Lyon-Bartley and other experts, register for HRD's upcoming Employment Law Masterclass here.