The decision breaks with royal tradition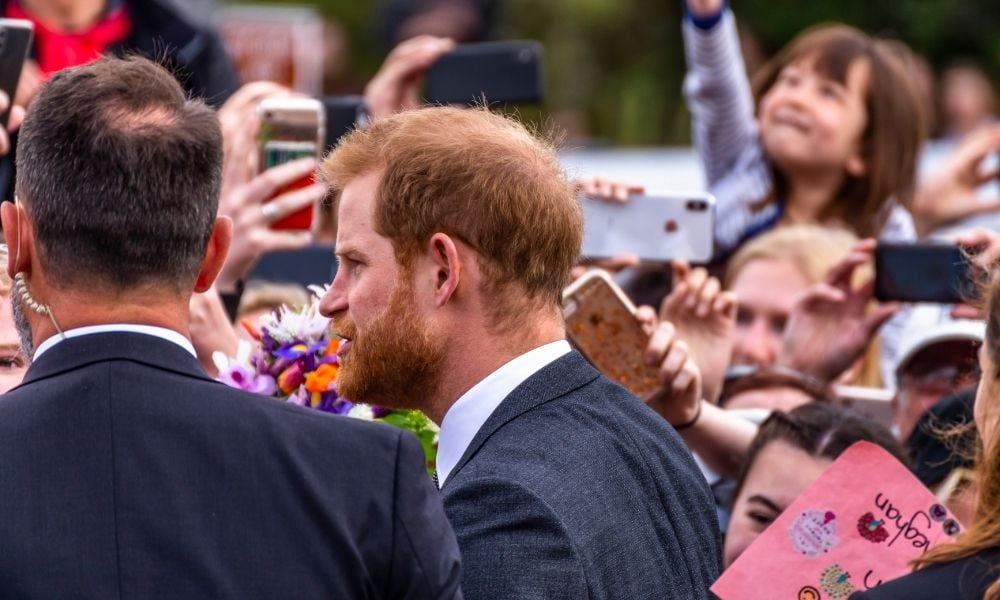 Prince Harry will be taking five months off work alongside wife Meghan Markle to care for their newborn daughter Lilibet Diana. His decision to go on paternity leave signals a break from royal tradition which has often seen new parents return to work soon after the birth of a child.
The Duke of Sussex works as chief impact officer of mental health and life coaching company BetterUp, and runs the Archewell foundation with Meghan. Both organisations offer paid parental leave, with Archewell providing up to 20 weeks of the benefit to fathers and mothers. Even with their multi-million dollar contracts with Netflix and Spotify, the couple is expected to have more time and flexibility in their work and family life now that they have stepped down from their royal duties, Palace observers said.
Read more: Prince Harry's 'modern' approach to fatherhood highlights HR failure
In contrast, Prince William and Kate Middleton often returned to work within weeks of welcoming a newborn. Prince William, for example, went on a three-week paternity leave to help care for his first two children and subsequently took only two days off work for his youngest. Kate, on the other hand, was back to work a month after their first child was born.
"We're so used to seeing senior royals going back to work but Harry and Meghan are leading by example," said Omid Scobie, the biographer of Harry and Meghan. "It'll be several months off work for the pair of them."
This isn't the first time Harry has stepped away from the public sphere in order to put family first. Back in 2019, after the birth of the couple's first child Archie, Harry also went on paternity leave and said it was a "very modern 'dad' thing to do".
Read more: Royal baby sparks debate on parental leave
But Harry's break from tradition is also seen as uncommon even in the modern workplace. Research from the CIPD found nearly three-quarters of men were wary of taking extended parental leave, while more than half of fathers who were on parental leave purportedly felt anxious about returning to work.
However, a study from the Institute of Policy Studies in Singapore found that the expansion of paternity leave benefits, along with similar measures to support stay-at-home and working dads, would be vital to levelling the playing field for both men and women. The Singapore study also showed how fathers who were active in childrearing used their time off work to develop their parenting skills.