Mental health conditions account for 30% of disability claims and 70% of disability costs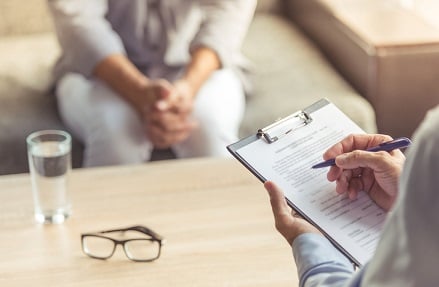 Last week saw the anniversary of Bell Let's Talk – the one day of the year where employers across Canada come together to voice their support of mental health awareness.
While this is a commendable initiative, organizations need to remember that mental wellbeing is an issue which impacts year-round. Implementing a mental health and safety plan in your company may feel like an overwhelming responsibility – but it's also a necessity.
In their fifth article of the series, the Workplace Safety & Prevention Services' (WSPS) talked to HRD Canada on how to assess whether your business is ready for a health program – and where to go from there.
Implementing a mental health plan now makes good financial sense. According to The Centre for Addiction and Mental Health (CAMH), approximately 500,000 employed Canadians are off work due to mental health problems – furthermore, by 2020, the World Health Organization (WHO) deems that mental illness will be one of the leading causes of disability. Mental health conditions account for 30% of disability claims and 70% of disability costs - by getting ahead of the curve, you can reduce and mitigate the impact on your business and your workforce.
What's more, a good psychological health and safety plan contributes to decreased workplace incidents and injuries. Most jobs require employees to have good concentration, social skills and the ability to solve problems effectively which can be negatively impacted by psychologically unsafe workplaces.
The costs involved in crafting an implementing a mental health and safety initiative aren't extensive – but it's important for employers to remember that this is not a 'win quick' scheme. It's an investment – in both your time and your money. These programs don't come to a natural end – in fact, an authentic psychological health and safety program will continue to evolve and transform throughout the years.
How you go about enacting a Workplace Mental Health program will be change from organization to organization depending their state of readiness. To keep things on track, refer to the Thinkmentalhealth.ca readiness survey tool. Money is always important for training purposes and to keep organizations committed, but it should never be seen as a limiting factor. There are a number of free online tools that organizations can access at Thinkmentalhealth.ca.
When considering if your organizations has the resources to sustain a mental health programs, it's important to remember that not all ROIs are financially measurable – consider the people behind the numbers.
"Think about the talent and passion that currently exists within your organization," explained WSPS Workplace Mental Health Consultant, Danielle Stewart.
"Look for mental health champions in your workplace to help create and sustain the program. If there is not a mental health advocate that comes to mind, start talking to your staff to find out where their passions lie. You will be amazed at what you learn. Creating a workplace mental health program supports everyone.
"By implementing a WMH program you are helping people be more productive and engaged at work and increasing overall productivity. Mental health impacts everyone, including your business. Many resources are free or very low cost, take a look at the database to help find free resources to support your program."
Essentially, it's not about whether your financially able to provide an initiative – it's about whether you can afford to neglect the wellbeing of your staff base. WMH programs are essential to creating safe and secure workplaces.
In fact, it's becoming more and more imperative that workplaces ensure safety both physically and psychologically. With the rise of mental health issues in our society, we all have a role to play and prevention and resolution. Workplaces need to know that they are not the sources of mental harm to their workers. Workplaces should be paying attention to how they organize their work and manage their people, they need to ensure such processes are done with mindfulness and carefulness.
If psychological health and safety issues arise at work, effective responses are required to resolve the issues and prevent it from happening again in the future.