With the recent legalization of marijuana, Canadian employers were thrown something of a curve ball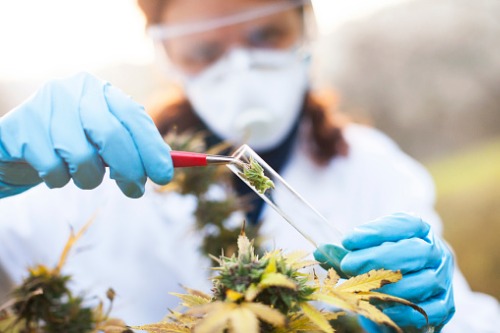 With the legalization of marijuana last year, Canadian employers were thrown something of a curve ball. Maintaining the same high standards of health and safety in this new age of legalized cannabis means understanding the new legislative measures.
In their seventh article of the series, Workplace Safety & Prevention Services' (WSPS) spoke to HRD Canada about the legal obligations employers have regarding marijuana in the workplace.
"Regardless of whether an organization is a commercial enterprise, a non-profit entity, a multi-national corporation or a small business, leaders have a legal and moral responsibility to provide a safe workplace," explained Larry Masotti, Director of Strategic Relationships at WSPS.
"Both Federal and Provincial laws reinforce this concept with due diligence legalization. When addressing cannabis or marijuana in the workplace specifically, employers need to address the risk of impairment by establishing policies that outline the imperative of workers being fit for duty. It's important to know that the law in Canada also obligates that an employer balance the rights of an individual, such as privacy, with the mandate of keeping the workplace safe and healthy for all workers."
Intoxication in the workplace is an issue that's been worrying HR leaders since the legalization. While measuring for cannabis isn't as straightforward as gauging alcohol levels, there's a few signs that employers should be watching out for;
Behaviour changes: nervousness, exaggerated politeness, uncooperative, quarrelsome, confusion, combative, fatigued, overly talkative
Unusual actions: fighting, crying, overly sweating, tremors, slow moving or quick moving
Speech patterns: slowed/slurred speech, thick, rambling, confused, pressured
Physical balance: needing support, falling, stumbling, staggering or unsteady gait, unsure
That being said, how should employers approach the situation if they believe one of their staff is intoxicated?
"Employers should have policies that specifically address substance use including the use of cannabis (marijuana)," added Masotti. "The policy should set clear expectations concerning both medical and recreational cannabis use. The focus should be on the risk of impairment by ensuring that employees are fit for work and/or duty. The policy should also outline the disciplinary process in the event that an employee either possesses or uses at work or comes to work impaired or even suffering the after effects. Similar to other hazards and risks in their respective workplaces, leaders have a legal responsibility to ensure that worker are trained and aware of any potential hazards.
"Given the legal mandate to have either a Joint Health & Safety Committee or a Worker Health & Safety Representative (these are dependent upon workforce size) established in the workplace, leaders should consult with and involve these individuals in addressing these concerns."
Essentially, employers need to realize that their health and safety plan isn't a document which remains unchanged – it's an evolutionary process which needs to be amended and corrected as new legalization is passed.
"An overall health and safety strategy should include a foundational hazard assessment," explained Masotti. "Hazard is any practice, behaviour, substance, condition, or combination of these that can cause injury or illness to people, or damage to property. An assessment is the process of identifying hazards so they can be eliminated or controlled."
For more information on how to update your workplace health and safety strategy, contact Workplace Safety & Prevention Services' (WSPS).