Two thirds of workers claim that their job is causing them undue stress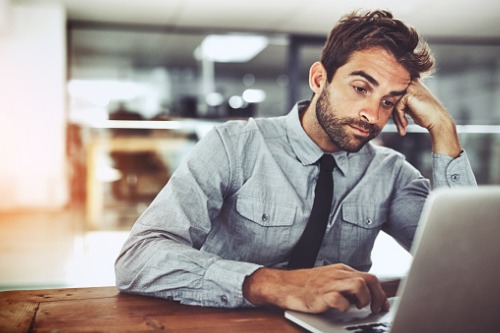 Deadlines piling up? Management meetings getting in the way of productivity? Email chains pinging back and forth? There's just one outcome – stress.
According to CV-Library, two thirds of workers claim that their job is causing them undue stress. What's more, 46% admit that this anxiety is impacting upon their private life, with 71% experiencing a 'low mood' even after they leave the office.
"While it's concerning to learn that such a large percentage of the population are suffering from workplace stress, in many of these key industries that comes as little surprise," added Lee Biggins, founder of CV-Library.
The report also highlighted the top ten jobs that incurred workplace stress:
Social Care – 86.4%
Recruitment – 81.8%
Sales – 79.2%
Accounting – 76.7%
Construction – 76%
Marketing – 73.7%
IT – 70%
Legal – 70%
Design – 62%
Manufacturing – 68.6%
"These are all high-pressure roles, particularly those in the care sector and others such as recruitment, sales and construction, which require tight deadlines and aggressive targets," continued Biggins. "These factors often add to the stress of the job; especially as we start a new year."
The main factors which cause stress in the office are being increasing workloads (54.8%), (40.1%), tight deadlines (34.1%), making a mistake (30.5%) and customers/clients (25.9%).
"Stress and mental health has become a hot topic of late, with businesses and professionals alike focusing on mental wellbeing at work," said Biggins. "Despite this, it's clear from these findings that more needs to be done to help eliminate stress and support increasingly busy professionals.
"As an employer, you are there to support those who are struggling at work and you certainly shouldn't become part of the problem. Keep an eye out for employees who look overwhelmed, fatigued or are struggling to keep on top of their workload. This could be a sign that they're suffering from stress. As such, you need to put measures in place to help alleviate some of the pressure."