Indeed's head of global HR explains his vision for HR's future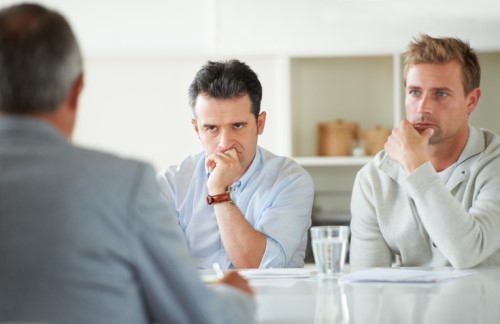 Is your organization ready for the future of work? With all this talk around impending digitalization and fully automated systems, have we lost the 'H' in 'HR'?
We spoke to Paul Wolfe, head of global human resources at Indeed and speaker at our upcoming HR Tech Summit, who talked us through his future predictions for the recruitment industry and how that plays into the people function.
"Organizations who are using tech and automation correctly have a good balance of digital and the human side of hiring," prefaced Wolfe. "Technology is a fact of life today. Personally speaking, it's certainly made my life better and easier. There are lots of things that recruiters have to do which are inefficient, such as scheduling interviews and collecting feedback from candidates.
"Tech can help ease this, which will ultimately free recruiters' time up to really focus on building a good relationship with their candidates. They then have more time to really asses what the candidate is looking for, what are their strengths and weaknesses and finding the best job match."
So, what about future predictions? Will we be seeing robots behind the interview table? Chat bots replacing hiring managers? Well, according to Wolfe, technology will be primarily used to enhance ethical hiring.
"We'll see technology trying more than ever before to eradicate bias from the recruitment process – which is excellent," he told HRD Canada. "We just launched Indeed Assessments which takes bias out of the recruiting process. You can also blur out names, addresses and where candidates were educated. I think matching candidates and companies will be something we'll start to see more of – definitely in the short-term future."
So, from Wolfe's many years of experience what does he believe is the greatest mistake recruiters are still making today?
"This is a very general statement, but I do think that some recruiters miss the point of building a real relationship with the candidate," he explained.
"These relationships are really important for recruiters and candidates, as they allow for a basis to revisit if a role should turn up in the near future. For example, if I were recruiting for a Financial Analyst role and interviewed a candidate who was great, though probably not the best fit for that specific role, having that relationship and keeping it going over time means if a suitable role does surface six months down the line you already have the ideal jobseeker to fill it.
"From a recruiting perspective, I as a hiring manager might move on to another company and come across a role tat would fit a candidate I already have that established relationship with. I think that recruiters sometimes miss that today. Globally, we have a tight labour market right now. And so, building relationships with candidates is going to be one of the ways companies can really stand out to jobseekers."
Don't forget, candidates have lots of choices – so keep the human side of hiring strong. To hear more on HR Tech, don't forget to book your tick to our upcoming HR Tech Summit in Toronto on June 26th & 27th.
Related stories:
Is this the biggest rec tech mistake you're making?
Just cause allegations must be righteous: $125K in damages for false claims