Media giant won't pay severance because it lacks 'sufficient funds': reports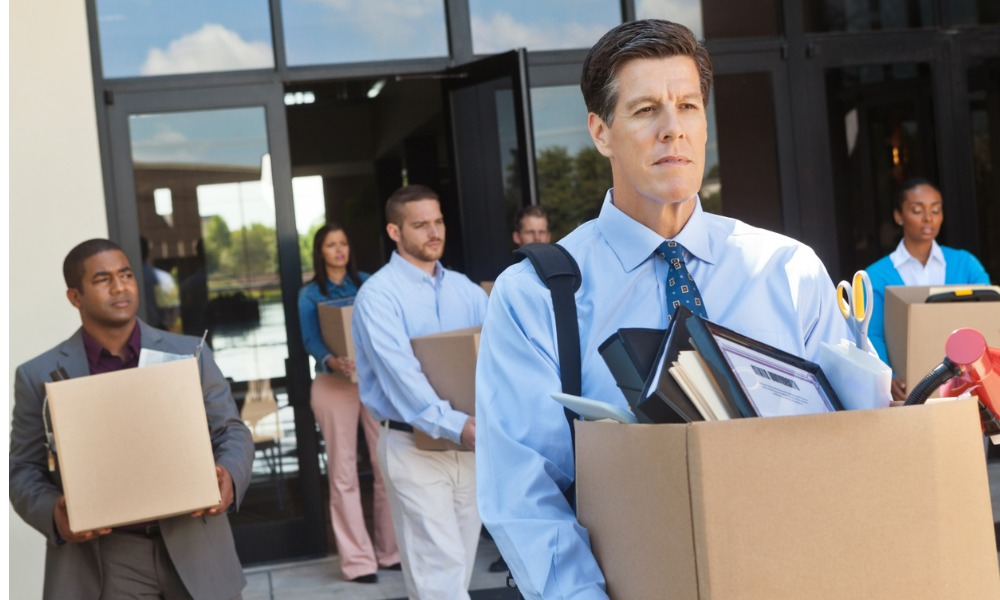 Metroland Media has announced it will no longer be printing community newspapers as it moves to a digital-only model. With the discontinuation of the print editions of 70 community newspapers, the media giant is laying off 605 media workers, including 106 unionized members of Unifor Local 87-M.
"This is devastating. Devastating for these media workers. Devastating for local news. Devastating for the communities who depend on that local news and devastating for the fabric of our democracy," said Lana Payne, Unifor national president.
Company to pay termination severance, post-retirement benefits
Metroland Media provided no notice of the layoffs to the local union, Unifor said.
This comes on the heels of four months of union-company discussions to merge 13 collective agreements into one agreement with concessions designed to help keep the operation running, according to Unifor.
"The company is in violation of a Memorandum of Understanding (MOA) it signed with the union on May 9, 2023 which stipulates there will be no loss of bargaining unit jobs up to and including December 31, 2023," according to the union.
The law firm Samfiru Tumarkin cited a FAQ prepared by Metroland saying they will not provide severance pay because "the company does not have sufficient funds" and that "Affected Employees will have the opportunity to file a claim in the course of the restructuring process for the amounts that they are owed."
Hundreds of employees at Google's recruitment division are also being laid off, according to various reports. RBC, Telus, Shopify, Accenture and Bell Canada have also announced workforce reductions in the previous months.
Meanwhile, without print issues, business will continue for Metroland.
"Becoming a digital-only business is the next step in our evolution – precipitated by the loss of revenue from print advertising and our flyer distribution business, as well as the stranglehold Big Tech has on digital advertising," said Lee Ann Waterman, vice-president for editorial, Metroland Media, in the announcement of the move published on Toronto.com.
"Our newspapers are gone but we are still here."
But Unifor has vowed to take every possible legal action against the employer.
"The gloves are off," said Carleen Finch, president of Unifor Local 87-M. "We will use every and all legal actions at our disposal to fight this inhumane treatment of our members, many of whom spent their whole careers at their paper serving their communities."
"Pruning" your workforce can prevent mass layoffs, according to a previous report.