This SAP ERP review will help you understand if this powerful tool's features are right for your company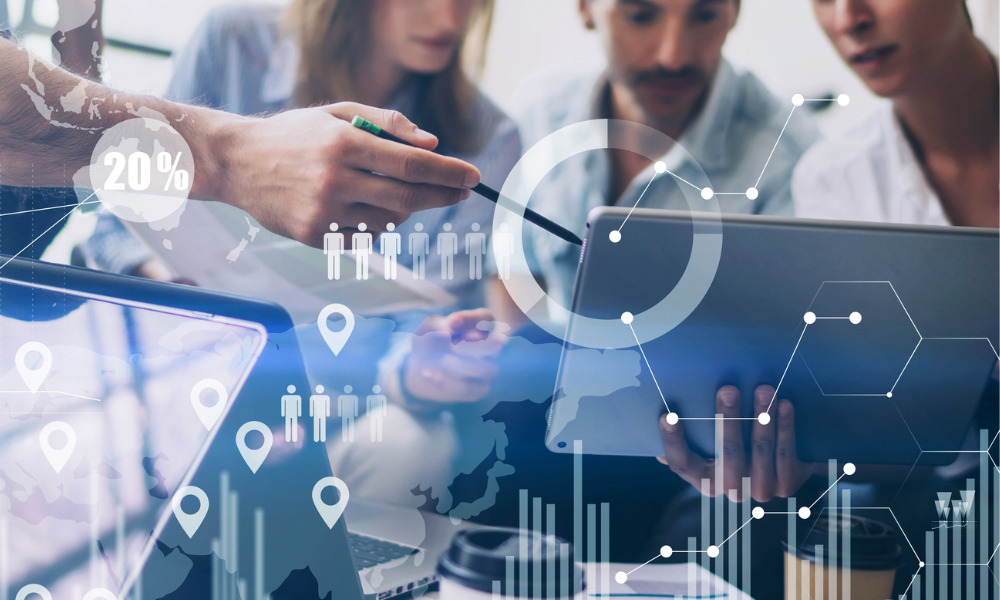 One of the problems that all business organizations face, regardless of their size and nature, is how to handle everyday transactions easily. We're not talking about sales alone, but everything connected with running a business—inventory, taxes, product acquisition, and human resource management. Without the proper tools, this would not be easy. And here's when SAP ERP comes into view.
SAP is an enterprise resource planning (ERP) software created for businesses and institutions of all sizes and natures. This SAP ERP review will give you an overview of its functionalities, core strengths and weaknesses, and the possible Pros and Cons when choosing this as your company's ERP software.
It is an integrated business software solution developed by SAP SE, a leading enterprise software development company based in Germany. As an enterprise resource planning software, it helps organizations streamline their business processes, manage their resources effectively, and gain real-time insights into their operations. According to its developers, this software has been created for companies and organizations of all sizes, including multinational companies and conglomerates.
As an enterprise resource planning platform, it has a centralized system that integrates various functional business areas, such as:
Finance
Human resources
Procurement
Sales
Manufacturing
Supply chain management
This platform provides the company or organization with a comprehensive suite of modules and functionalities designed to support these different business functions and enable seamless communication and collaboration across departments.
SAP ERP Review: What is SAP ERP used for?
Like any other software, SAP ERP is used to automate all processes within the organization using a single platform. Similar to the human body, this software/platform serves as the "nervous system" of all business operations.
To think of it another way, this tool serves as the central hub or the main processing unit wherein finance, human resource management, supply chain, logistics, product acquisition, sales, and business intelligence can be performed.
Since this software is flexible, all other software or tools needed to run the business smoothly can be integrated into this central hub. Since the system is centralized, communication between key departments is easier and faster, making decision-making a breeze.
As with any other similar software, SAP ERP has several components that help companies to manage their day-to-day operations and to get the insights critical for their business. The components of SAP ERP are:
Human resources tasks
Controlling (CO): The Controlling component focuses on cost and management accounting. It enables organizations to plan, monitor, and control costs, analyze profitability, and analyze internal orders and product costs. It helps in decision-making and performance analysis.
Financial Accounting (FI): This component manages financial transactions, general ledger accounting, accounts payable and receivable, asset accounting, bank accounting, and financial reporting. It provides a complete picture of the financial status of the organization.
Human Capital Management (HCM): HCM manages human resources-related processes. It includes personnel administration, organizational management, recruitment, training and development, time management, payroll, and employee self-service functionalities—critical to managing a workforce effectively and ensuring employee and company growth.
Manufacturing tasks
Materials Management (MM): MM component handles procurement and inventory management. It covers purchasing, material requirements planning, inventory control, vendor management, and goods receipt and issue. It ensures the availability of materials for production and smooth supply chain operations.
Plant Maintenance (PM): The PM component handles plant and equipment maintenance. It includes functionalities for maintenance planning, work orders, preventive care, equipment tracking, and maintenance analytics. It helps organizations ensure the reliability and availability of their assets.
Production Planning (PP): PP component is responsible for production planning and control. It includes functionalities for bill of materials (BOM), routing, work center management, capacity planning, and production orders. It helps optimize production schedules and resource utilization.
Project System (PS): PS manages project planning, execution, and monitoring. It covers project structures, work breakdown structures, resource management, cost and revenue planning, project tracking, and reporting. It supports project-based industries and organizations.
Quality Management (QM): QM component focuses on managing quality control processes. It covers quality planning, inspections, quality notifications, and quality certificates. It ensures adherence to quality standards and enables effective quality control across the organization, especially regarding products and services offered by the company.
Sales team tasks
Sales and Distribution (SD): SD manages the sales processes, including order management, pricing, billing, shipping, and credit management. It provides functionalities for sales forecasting, customer management, and sales analytics.
Supplier Relationship Management (SRM): SRM component facilitates the management of supplier relationships. It includes supplier selection, procurement, contract management, and supplier performance evaluation functionalities. It helps organizations optimize their procurement processes and collaborate effectively with suppliers.
Like any other software, using this platform involves several steps and considerations. Here is an in-depth overview of how to use SAP ERP effectively:
Planning and Preparation
Define your objectives: Identify the goals and objectives you want to achieve by implementing this platform.
Understand your business processes: Analyze and document your existing business processes to determine how this cloud-based ERP can support and improve them.
Resource allocation: Allocate the necessary resources, including personnel, infrastructure, and budget, for successful implementation.
Implementation
System configuration: Configure this program according to your business requirements. This includes setting up organizational structures, master data, workflows, and system parameters.
Data migration: Prepare and migrate your existing data into the platform. Ensure data integrity and accuracy during the migration process.
User training: Provide comprehensive training to end-users on how to navigate and use the program effectively. This includes training on specific modules and functionalities relevant to their roles.
Integration: Integrate this software with other systems or platforms used in your organization, such as CRM systems or third-party applications. This enables seamless data flow and process integration.
Business Process Execution
Daily operations: Perform day-to-day business activities using this program. This may involve creating and managing sales orders, processing invoices, managing inventory, running financial reports, etc.
Collaboration and communication: Utilize the collaboration features of the program to enhance communication and coordination across different departments and teams. This includes features like shared workspaces, document sharing, and task assignments.
Adherence to best practices: Follow the recommended procedures provided by SAP and industry standards to optimize your business processes and maximize the benefits of using this platform.
Monitoring and Optimization
Performance monitoring: Regularly monitor the performance of the whole system, including system response times, data accuracy, and user feedback. Identify and address any performance issues promptly.
Continuous improvement: Continuously evaluate your business processes and identify areas for improvement. Leverage the reporting and analytics capabilities of SAP ERP to gain insights and make informed decisions for process optimization.
System updates and upgrades: Stay up-to-date with the latest software releases and updates. Evaluate new features and enhancements and plan for system upgrades to take advantage of improved functionalities and performance.
Support and Maintenance
System administration: Assign dedicated resources for system administration and user support. These resources should be responsible for system maintenance, user access management, troubleshooting, and resolving any issues or inquiries.
Collaboration with SAP: Establish a relationship with the developers and leverage their support services. This includes accessing documentation and online resources and engaging with their customer and technical support for technical assistance when needed.
Remember that this platform is a complex system, and successful usage requires continuous learning, adaptability, and ongoing support. It's crucial to have a dedicated team responsible for the system's administration, user training, and maintenance to ensure its effective utilization and alignment with your organization's objectives.
Like any enterprise software solution, this cloud-based tool has a few features which are shown to be the most useful, or msot often discussed by users. Here's what we found:
Integrated Solution: It offers a comprehensive module suite covering various functional areas, allowing organizations to integrate their business processes seamlessly. This integration eliminates data silos, improves communication, and enables better decision-making based on real-time information.
Streamlined Business Processes: The solution/program automates and streamlines business processes, reducing manual effort and improving efficiency. It provides standardized workflows and predefined business rules, ensuring consistency and minimizing errors. This leads to increased productivity and cost savings.
Scalability and Flexibility: This tool is highly scalable and can accommodate the needs of businesses of all sizes, from small enterprises to large multinational corporations. It can be customized and configured to align with specific industry requirements and organizational processes, providing flexibility and adaptability.
Data Management and Reporting: This platform is a centralized repository for all business data, ensuring data integrity and consistency. It provides robust reporting and analytics capabilities, allowing organizations to generate real-time reports, key performance indicators (KPIs), and insights into their operations. This enables data-driven decision-making and improved strategic planning.
Regulatory Compliance: This software incorporates regulatory compliance features, helping organizations adhere to legal and industry-specific requirements. It supports financial reporting standards, data privacy regulations, and audit controls, reducing compliance risks and ensuring transparency.
Here is a SAP ERP brochure which shows how SAP ERP can help your organization thrive and grow: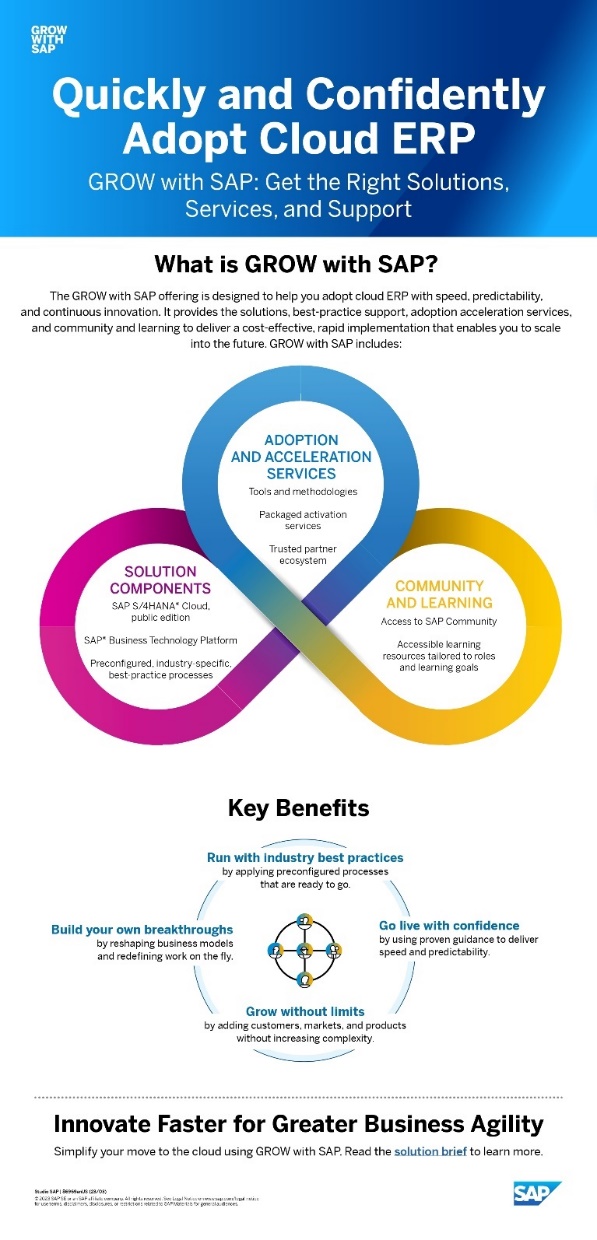 Year founded: 1972
Headquarters: Walldorf, Baden-Württemberg, Germany
Scope of operations: 130+ countries in different parts of the globe
Number of employees: 105,000+ globally
Number of corporate partners globally: 24,000+
Number of development locations worldwide: 100+
Total number of subscribers/users: 280 million+
Key people: Christian Klein (CEO), Dominik Asam (CFO), Sabine Bendiek (Chief People & Operating Officer and Labor Relations Director), Juergen Mueller (Chief Technology Officer), Scott Russell (Customer Success), Thomas Saueressig (SAP Product Engineering), and Julia White (Chief Marketing and Solutions Officer)
Dietmar Hopp, Hasso Plattner, Claus Wellenreuther, Klaus Tschira, and Hans-Werner Hector, its founders and pioneers, were part of IBM at that time but left the company in 1972 to start their software development firm. They aim to integrate all business processes and data analysis into one platform. Hence, SAP (Systemanalyse Programmentwicklung, or system analysis program development in English) was born.
SAP is now considered one of the leading IT companies in the world, with more than €29.52 billion in total revenue in the financial year (FY) 2022.
SAP ERP Review: how much does it cost?
Depending on the organizational needs, the price of obtaining this software varies. However, they offer free trial software for prospective clients to test and see if this software fits their requirements. The free trial software is available through this link.
Meanwhile, you can contact the developers through their website for a demo. On the other hand, full software versions are also available in their marketplace.
SAP ERP Review: Major competitors
ERP software development is a competitive industry, and SAP ERP is not the only effective platform available. If you see SAP ERP is not the perfect fit, based on your company's needs, you may also check their competitors for comparison:
SAP ERP is a powerful software to use when planning to automate, integrate, and optimize your essential business operations. Regardless of the size and nature of your business, this ERP can be a reliable partner in streamlining all business processes, managing your workforce, building strong connections with suppliers and other business partners, and maintaining the company's or institution's physical, financial, and technological assets.
Are you still trying to decide what ERP to choose? You will find our HR software reviews helpful in choosing the right software for your company.
Meanwhile, are you a company or organization using SAP ERP? We want to hear from you! Please share your SAP ERP review in the comment section below.