There's a serious case of productivity loss going on right under HR's nose, managing director tells HRD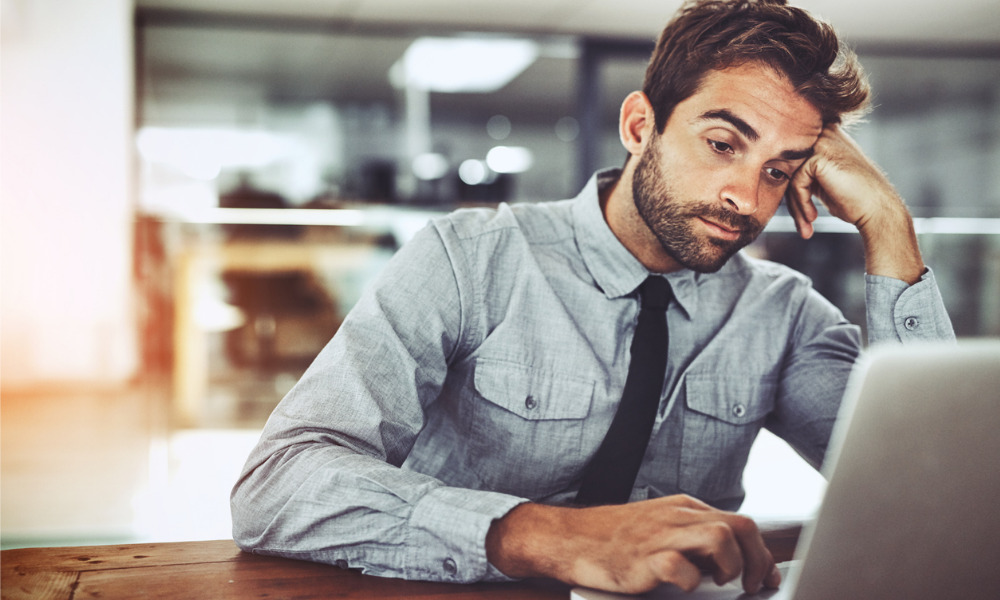 Four in ten Canadians admit to feeling bored for more than half of their working day, according to a new survey from Robert Half. Data from a LinkedIn pulse survey, released today, found that 39% of Canadian professionals find themselves uninterested and detached at work – painting a worrying picture for HR leaders.
"We know that on-the-job boredom can negatively impact employee productivity and morale," Deborah Bottineau, managing director at Robert Half Canada, told HRD. "To help prevent this and improve employee engagement, especially with many professionals still working remotely, managers need to prioritize communication and schedule regular check-ins with their team members to evaluate workloads and ensure they are happy and engaged."
So how exactly can HR leaders boost productivity and prevent a talent exodus? Bottineau believes it all comes down to leading with compassion and gentle encouragement.
Read more: Revealed: HRD's 5-Star Software and Technology Providers
"To keep things fresh, managers can encourage their staff to take on new projects with different responsibilities, particularly assignments that are aligned with their career goals and will help them build new skills," she told HRD. "They can also offer opportunities to access training or mentoring programs and provide tuition assistance, all of which will enable them to improve their abilities and advance in their careers," added Bottineau. "Lastly, it never hurts to infuse a little fun into the workday when possible. Celebrating employee achievements and special holidays, hosting in-person or online social events, and engaging in non-work discussions at the start or end of team meetings are simple but effective ways to help staff connect and feel valued."
Of the 39% of employees that're bored at work, 26% of them are currently looking for a new role. What's more, in a separate Robert Half survey, found that almost one-quarter (24%) of respondents feel less engaged in their job than they did a year ago. This shift to a candidate-led market is just one of the unexpected after-effects of the pandemic. The shift to organizational digitization in remote work birthed a global talent market – meaning your employees now have a lot more choice when it comes to job opportunities.
Read more: These companies have the best workplace cultures, according to employees
"Job optimism is high, with recent Robert Half research showing 28% in Canada are planning to look for a new job in the first half of 2022," continued Bottineau. "Organizations concerned about losing their top performers should be on the lookout for behavioral changes like disengagement, an increase in mistakes, or lower productivity and team interaction, especially in a virtual environment.
"To combat this and identify new ways to keep staff motivated, mangers should actively seek feedback from team members, including maintaining an open-door/open-schedule policy, and make it a point to reach out to those who may be uncomfortable voicing their thoughts to ensure their feelings are heard. Recognizing staff and providing rewards will also go a long way since workers who feel like they're making an impact and are appreciated are more likely to seek out new ways to engage themselves and others."