Data released today found that employees aren't just requesting better benefits, they're willing to quit for them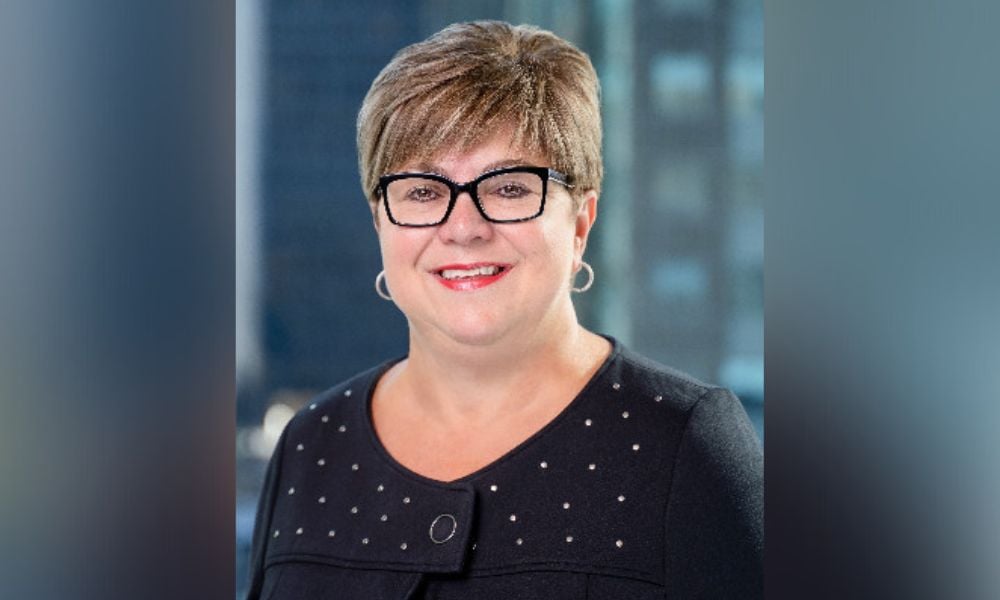 With World Mental Health Day just around the corner, new research from Robert Half found that while 63% of Canadians feel their company offers adequate wellbeing support, there's still much room for improvement. Data released today shed light on what action leaders can take to address the fallout between what employees want and what HR leaders are offering.
According to the report, 30% of your people would seriously consider hopping ship to a company that offers better mental health support, with 66% of employees demanding enhanced, personalized, wellbeing resources this year.
Read more: Remote work: How can leaders improve their communication?
"With mental health and wellness top of mind for workers, companies need to offer benefits and perks to meet their needs," Sandra Lavoy, regional director at Robert Half Canada, tells HRD. "Managers play an important role in directly supporting their teams. If a manager is concerned that someone on their team is struggling, keeping lines of communication open is critical - including conducting regular check-ins to assess how they're feeling and to help balance priorities."
According to the data, the most effective actions HR leaders can take include offering flexibility (51%), modelling a healthy work-life balance (35%), offering regular check-ins (34%), and setting clear expectations around workload and priorities (34%).
"Making sure employees are aware of the mental health resources and benefits available to them is also key to ensuring all relevant options are being shared and utilized," says Lavoy.
Addressing employee burnout when you're burned out yourself
As the data highlighted, one of the most difficult aspects of the mental health crisis for HR is leading when you yourself are struggling. Burnout amongst management is on the rise – so much so that it's leading to a wellbeing crisis. Speaking with Arianna Huffington, founder of the Huffington Post, she revealed the unique role HR leaders have in stemming the post-pandemic mental health epidemic.
"Let's face it, companies can no longer afford to do maintenance - they need to be constantly innovating, constantly creating. This is much harder to do that when you're running on empty, when you and your team are all burned out. As such, taking care of your employees is now essential for the business. Essential for leaders. There's a new urgency to the work HR leaders are doing, because unless firms make a concerted effort to inspire and uplift their struggling staff, we're going to have a mental health crisis on our hands."
And the research only intensifies these insights. The report found that by offering enhanced mental health support employers can not only stem the turnover tide, they can actively boost morale and candidate attraction. Fifty-seven percent of employees say they would like their current employer to provide expanded benefits, such as employee assistance programs and access to free therapy. Taking a more personalized approach to wellbeing is just one of the ways HR can improve the employee experience – after all, that 'one-size-fits-all' approach simply won't cut it anymore.
Read more: CEOs don't feel responsible for employee performance
"Burnout, stress, and other mental health concerns can all have a major effect on employee wellbeing, productivity, morale, and retention," says Lavoy. "Thirty percent of Canadian workers would consider switching jobs for better mental health benefits. As such, companies that don't keep up with workers' needs and expectations in this area should be prepared to lose out in the competition for top talent."
Mental health packages as an attraction technique
In this tight labour market, candidates and employees are in the driver's seat when it comes to negotiating better pay, perks, and benefits. HR leaders should be aware that they're looking for comprehensive packages that will support them in personal and professional ways – and not empty promises.
"For employers, it's important to be diligent at prioritizing and check in regularly with their team to discuss projects, obstacles, and where they should focus their time and efforts," says Lavoy. "Bringing in contractors to assist with workload during heavy periods can also help to prevent burnout, as can encouraging time off, modeling healthy work-life balance, and cultivating a strong team with fun, camaraderie, and support."
What sort of mental health support are you offering your teams? Tell us in the comments.